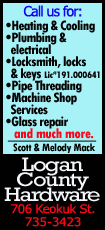 Milwaukee Brewers: Halton, Sean
1B Sean Halton was sent outright to Triple-A Nashville to clear a spot on the 40-man roster. Halton had already been cut from major league camp.

Milwaukee Brewers: Henderson, Jim

RHP Jim Henderson, the team's closer, was struggling during exhibition play and looking to find some kind of groove. Through five games, he had allowed eight hits and six runs in five innings (10.80 ERA).

Milwaukee Brewers: Bianchi, Jeff

INF Jeff Bianchi made a strong bid for what might become the only utility infield spot on the bench. In 16 games, Bianchi was batting .371 with five RBIs and five stolen bases while playing quality defense in the field.

Milwaukee Brewers: Rodriguez, Francisco

RHP Francisco Rodriguez was pitching with a very sore left foot, the result of stepping bare-foot on a cactus. Rodriguez said while painful it would not stop him from preparing for the regular season.

Milwaukee Brewers: Wang, Wei-Chung

LHP Wei-Chung Wang, a Rule 5 draft pick from Pittsburgh, made a strong bid to make the bullpen. Wang pitched six scoreless outings covering 8 1/3 innings before finally allowing three runs in 2 2/3 innings against Colorado.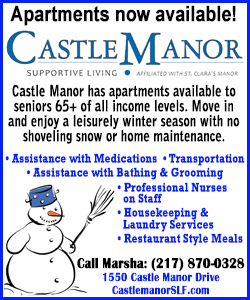 Pittsburgh Pirates: Ishikawa, Travis

1B Travis Ishikawa is quietly not only making a bid to be on the opening day roster, but to wind up as the left-handed hitting part of a first base platoon with right-handed hitting 1B Gaby Sanchez. Ishikawa went 6-for-16 (.375) with two home runs in his first seven exhibition games after being sidelined early in the Grapefruit League season by a strained calf. Meanwhile, rookie OF/1B Andrew Lambo was 3-for-34 (.088) with no extra-base hits and seems likely to be optioned back to Triple-A Indianapolis. Ishikawa, 30, was signed as a minor league free agent in the offseason after playing only seven major league games last season, hitting a combined .105 for the Baltimore Orioles and New York Yankees. In 83 games at the Triple-A level with the Orioles' Norfolk farm club and the Chicago White Sox's Charlotte affiliate, Ishikawa hit .290 with nine home runs.

Pittsburgh Pirates: Sanchez, Tony

C Tony Sanchez might start the season in the major leagues, depending on whether the Pirates can acquire a backup catcher before opening day. The Pirates are looking for a No. 2 catcher after C Chris Stewart underwent arthroscopic right knee surgery March 19 that probably will sideline him through the end of April. Ideally, the Pirates would keep Sanchez, a rookie, at Triple-A Indianapolis and have him be ready to take over the starting job next year because C Russell Martin is eligible for free agency at the end of this season. Sanchez made his major league debut last season and hit .233 with two home runs in 22 games.

Pittsburgh Pirates: Marte, Starling

LF Starling Marte was hit by pitches three times in his first 34 plate appearances during Grapefruit League play after being plunked 24 times last season. In 2013, Marte was out of the starting lineup from Aug. 18-Sept. 16 after sustaining a bruised right index finger when hit by a pitch. Manager Clint Hurdle's biggest concern is that his leadoff hitter might sustain a serious injury. "There is an art to getting by hit pitches and Starling still needs to learn that," Hurdle said. "I coached for one guy who was the best in Don Baylor. That was part of the deal. There were at-bats where if it got tight, he just took it and went down to first." Baylor was hit by 267 pitches in his 19-year career.

Pittsburgh Pirates: Rodriguez, Wandy

LHP Wandy Rodriguez is having a strong spring after suffering a season-ending strained left elbow on June 5 last season. Rodriguez pitched seven innings in Grapefruit League play and allowed two runs, one earned, on six hits with one walk and six strikeouts. He avoided arm problems and said he feels strong with the start of the regular season right around the corner. "Knock on wood, Wandy's been healthy and he's thrown the ball great," Pirates general manager Neal Huntington said. "It's been a good spring for him."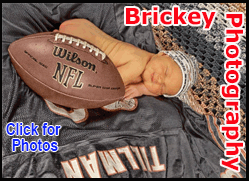 Pittsburgh Pirates: McCutchen, Andrew

CF Andrew McCutchen seems poised to make a run at winning a second straight National League Most Valuable Player award. Through his first nine exhibition games appearances, the 27-year-old was hitting .560 (14-for-25) with two doubles and three home runs.

St. Louis Cardinals: Piscotty, Stephen

OF Stephen Piscotty, a supplemental first-round pick out of Stanford in 2012, probably made the biggest impression in camp, even though he probably will open the season in Triple-A Memphis. "He consistently puts together a really nice at-bat," manager Mike Matheny said. "He's very aggressive in the outfield, he throws well and he runs well. He's got athletic instincts. You don't see a lot of swings and misses (from him)."

St. Louis Cardinals: Lyons, Tyler

LHP Tyler Lyons, whose first two starts were one-run, seven-inning efforts last season, was sent back to Triple-A Memphis to be a starter there after failing in several spring training relief outings. His departure left the last bullpen job available for one of four pitchers — RHPs Keith Butler, Jorge Rondon and Scott McGregor and LHP Sam Freeman.

St. Louis Cardinals: Wong, Kolten

2B Kolten Wong, after starting the spring at 0-for-10, rattled off a 13-for-23 stretch to nail down the starting second-base job. Wong's path was made easier by the left knee ailment that sidelined veteran Mark Ellis for two weeks.

St. Louis Cardinals: Diaz, Aledmys

INF Aledmys Diaz, signed to an $8 million, four-year deal from Cuba, was expected to gain some big-league playing time after returning from Mexico, where he had established residency, to gain a work visa. The Cardinals intend for the 23-year-old Diaz to open the season at Double-A Springfield.

St. Louis Cardinals: Bourjos, Peter

OF Peter Bourjos appears to have taken the lead in the center field competition, as incumbent Jon Jay has taken three spring starts at other positions in the outfield. Bourjos batted at or near .300 for much of the spring and Jay was under .200, although hitting the ball better than that. Jay would be expected to see considerable action in Cincinnati during the first series because the Reds are likely to have at least two, if not three, right-handed starters.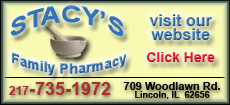 Pittsburgh Pirates: Liriano, Francisco

LHP Francisco Liriano (tightness in right groin) left his March 20 start when he landed awkwardly after throwing a pitch. His availability for his scheduled start March 31 in the opener against the Chicago Cubs is in question.

Chicago Cubs: Castro, Starlin

SS Starlin Castro was said to be 90 percent or better as of March 20. Castro had not seen any Cactus League action since March 2 because of a strained right hamstring, and the Cubs were formulating a plan of action that included possible minor league at-bats near the end of spring training. (That way, Castro could bat in every inning if the Cubs wanted him to do so.) They remained optimistic he would be open the regular season on the active roster. "We're getting closer; it feels pretty good," Castro said.

Chicago Cubs: Baez, Javier

INF Javier Baez took the team lead with spring home runs (five) as the next-to-last week of spring training neared its end. The Cubs maintain Baez will open the season as the shortstop at Triple-A Iowa. Baez's bat may get him to the big leagues sooner rather than later, so the Cubs gave him back-to-back starts at second base recently, and time at third base appeared to be in the offing. "It gives him a sense of comfort," manager Rick Renteria said of the outings at second. "Anyone who is learning another position, you want to give them consecutive games if you can."

Chicago Cubs: Olt, Mike

3B Mike Olt got his first start at third base March 20 as he bids to make the team. Olt's four home runs were second on the team to INF Javier Baez's five, so the Cubs would like to keep that power potential going into the regular season. However, shoulder soreness limited Olt to first base and DH duties for most of the spring. "He's got to be healthy," manager Rick Renteria said. "We can't make a determination on anything as far as where he's going to be until we know he's capable of being able to go out there." Added Olt: "It's not always like riding a bike."

Chicago Cubs: Kalish, Ryan

OF Ryan Kalish, in camp as a non-roster man, is pushing for a major league roster spot. He missed all of last year with neck and shoulder issues, but he could land a backup spot, especially if OF Junior Lake continues to struggle at the plate and gets send to Triple-A Iowa. "He gets after it," manager Rick Renteria said.

Chicago Cubs: Vizcaino, Arodys

RHP Arodys Vizcaino was among the recent roster cuts. Vizcaino, who has not pitched since 2011 because of a slow recovery from Tommy John surgery, was viewed as a bullpen possibility. However, the Cubs don't want to rush Vizcaino, and he will start the season at Triple-A Iowa. "If there's a need, he's a nice guy to have with the depth it gives us," manager Rick Renteria said. Vizcaino came to the Cubs in July 2012 in a trade with Atlanta.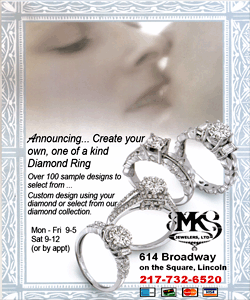 Cincinnati Reds: Chapman, Aroldis

LHP Aroldis Chapman underwent surgery to insert a plate in his skull. The operation came a day after Chapman was struck in the face by a line drive. Surgeons repair facial fractures above Chapman's left eye and inserted a titanium plate to stabilize the bone. "He has a very mild concussion, no other brain injury, his eye's fine," said Reds medical director, Dr. Timothy Kremchek. "He's a very lucky guy."

Kremchek indicated that the closer could be out of the hospital as soon as March 22, throwing again in 10 to 14 days and pitching in a game setting in four to six weeks. "The problem is you don't want him to get back to pitching or contact too soon just in case of another accident, a collision or another baseball hits him again," Kremchek said.

Atlanta Braves: Beachy, Brandon

RHP Brandon Beachy, coming off 2012 Tommy John surgery, will undergo the elbow reconstruction procedure again March 21. He had an elbow cleanup operation last September, and he battled arm tightness this spring. He will miss the entire 2014 season.

New York Mets: Niese, Jon

LHP Jon Niese (sore left elbow) will open the season on the disabled list before returning to pitch later in the team's first homestand, ESPN.com reported Thursday. The plan is for Niese, who was scheduled to start the March 31 opener against the Washington Nationals, to pitch in the sixth game of the season on April 6 against the Cincinnati Reds. That day marks the first time the Mets will need a fifth starter.

New York Yankees: Ellsbury, Jacoby

CF Jacoby Ellsbury's MRI exam on his tight right calf showed no damage, and the Yankees hope he will return by Opening Day. Ellsbury, who signed a seven-year, $153 million contract with the Yankees during the winter, last played in a spring training game March 14. "Our people decided to take a precautionary MRI to make sure there wasn't anything there, and it came back negative. Everything is great," manager Joe Girardi said.

Washington Nationals: Strasburg, Stephen

RHP Stephen Strasburg will be the Opening Day starter for a third consecutive year when he pitches March 31 against the New York Mets, manager Matt Williams announced. "He has experience there. He's done it before," Williams said. "And he's earned it."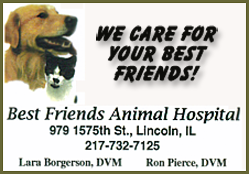 Toronto Blue Jays: Tuiasosopo, Matt

INF/OF Matt Tuiasosopo was claimed off waivers by the Blue Jays from the Diamondbacks on March 20. Tuiasosopo batted .244 with seven home runs and 30 RBIs with the Detroit Tigers last season. He was claimed by Arizona off waivers in November. The 27-year-old utility player has a .207 career batting average with 12 homers and 45 RBIs with the Tigers and Seattle Mariners.

Perez, Luis

LHP Luis Perez was released by the Blue Jays on March 20 to make room on the 40-man roster for newly acquired INF/OF Matt Tuiasosopo. Perez had a 5-6 record with a 4.50 ERA in 78 appearances with Toronto since 2011.

Oakland Athletics: Matthes, Kent

OF Kent Matthes was claimed off waivers by the A's from the Rockies on March 20. Matthes, 27, hit a combined .281/.334/.503 with 20 homers, 63 RBIs and 17 steals in 115 games in Double-A and Triple-A last year. He is expected to open the season with Triple-A Sacramento.

Oakland Athletics: Parker, Jarrod

RHP Jarrod Parker was placed on the 60-day disabled list March 20, clearing a spot on the 40-man roster for newly acquired OF Kent Matthes. Parker will miss the entire season due to a torn ulnar collateral ligament, and he will undergo a second Tommy John surgery March 24.

[© 2014 Thomson Reuters. All rights reserved.]
Copyright 2014 Reuters. All rights reserved. This material may not be published, broadcast, rewritten or redistributed.