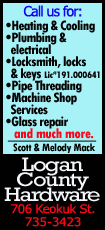 The latest estimate from the Air Force office that runs the KC-46A aerial tanker program puts the total development cost at $5.85 billion. The Air Force plans to spend $52 billion to develop and buy 179 of the new refueling planes to start replacing its fleet of 50-year-old KC-135 tankers, which are used to refuel fighter jets and other warplanes during flight.

Air Force spokesman Ed Gulick said the new estimate was $250 million over last year's projection for the program's development cost, but gave no additional details on what drove the increase. He said the annual mandatory estimates could increase or decrease as the program continued.

"Despite this estimated increase, the government liability remains capped at the contract ceiling price of $4.9 billion, and Boeing continues to meet all contractual milestones, including the development and delivery of the four EMD aircraft," Gulick said.

The Air Force has repeatedly raised its cost estimates of the development part of the tanker program, but insists that the fixed-price terms of its contract with Boeing will keep cost overruns from affecting the federal budget. Last year, it forecast a cost overrun of around $700 million.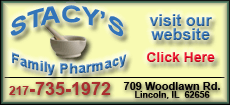 Chicago-based Boeing said it remains on track to meet its initial $5.1 billion estimate for developing the new military tanker, which will replace some of the Air Force's aging fleet of KC-135 tankers.

The company also said it expects to make a profit on the overall program, and that it continues to look for additional orders from the United States and other countries.

"Boeing's cost estimate to complete engineering, manufacturing and development on the KC-46 tanker program is consistent with our estimate at the time we developed our bid," said spokesman Jerry Drelling. "And the fixed-price nature of the contract ensures that there are no additional costs that will accrue to the U.S. government."

Drelling declined to provide any details on the company's expected profit, saying Boeing did not break down that data by specific programs. He said Boeing continued to work on reducing the program's cost on a daily basis.
"We expect to make money on the KC-46 tanker program," he said, adding that the KC-46 contract opens more opportunities, "including potential U.S. and international tanker sales and related services for decades to come."

Boeing said it remains on track to deliver the first 18 refueling planes by August 2017 as scheduled, despite a report from the Pentagon's chief weapons tester that warned that testing could be delayed by at least six to 12 months.

Boeing said it is using a number of measures to minimize the risk of delays, including agreements with outside agencies and use of Boeing's vast commercial flight test resources.

The program is also using a "Test Once" concept based on Boeing's commercial practices, under which flight tests satisfy different requirements mapped out by Boeing, the Federal Aviation Administration, developmental testers and, where it makes sense, operational testers.

(Reporting by Andrea Shalal; editing by Richard Chang)
[© 2014 Thomson Reuters. All rights reserved.]
Copyright 2014 Reuters. All rights reserved. This material may not be published, broadcast, rewritten or redistributed.