U.S. consumer agency to focus on workplace diversity, fairness
Send a link to a friend Share
[March 22, 2014] WASHINGTON (Reuters) — The U.S. Consumer Financial Protection Bureau said on Friday it is increasing efforts within the agency to create a more diverse and fair work environment following concerns about discrimination.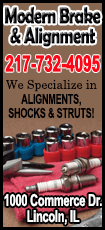 The CFPB came under fire earlier this month over reports that showed the agency's white employees were twice as likely to receive a top performance rating in 2013 than African-American or Hispanic employees.

"We must focus more carefully on how we address diversity and inclusion not only in hiring and contracting, but in our day-to-day treatment of one another," CFPB Director Richard Cordray wrote to the staff in an emailed statement that was viewed by Reuters.

The CFPB oversees mortgages, credit cards and other consumer-oriented financial products.

Republicans in the U.S. House of Representatives are demanding more information from the agency about its internal management practices, specifically how employees are treated and rated, to ensure a culture of workplace discrimination does not exist.

The Republican lawmakers previously expressed concerns about a number of formal discrimination claims that were filed by CFPB employees on the basis of factors that can include race, age and religion.

About 47 percent of the agency's staffers were women, and 34 percent identified themselves as minorities, according to an agency report to Congress last year.
The agency's staff was more diverse than other federal regulators, where women accounted for 44 percent and minorities accounted for 29 percent of staff, the report showed.

(Reporting by Margaret Chadbourn; Editing by Jan Paschal)
[© 2014 Thomson Reuters. All rights reserved.]
Copyright 2014 Reuters. All rights reserved. This material may not be published, broadcast, rewritten or redistributed.