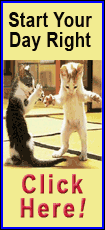 Preschoolers given a daily probiotic for three months had markedly fewer respiratory infections and bouts of diarrhea compared to classmates taking a placebo, according to the trial results published in Pediatrics.

Dr. Pedro Gutierrez-Castrellon, who led the study, said probiotics are a promising line of research in the field of pediatric preventive medicine.

Children in daycare centers are at increased risk of both gastrointestinal and respiratory illness. Probiotics are "friendly" bacteria thought to benefit the immune system and digestion.

Often available over the counter, probiotics can come in capsules, drops or incorporated into foods like yogurt.

For the study, Gutierrez-Castrellon, a researcher with the National Perinatology Institute in Mexico City, and his colleagues tested a friendly-bacteria strain called Lactobacillus reuteri DSM 17938 in four daycare centers in Mexico City.

"When we analyzed the field of probiotics in pediatrics, we identify L. reuteri as one of the strongest type of probiotics for use in children," Gutierrez-Castrellon said.
He added that it's better to use a single strain of probiotic bacteria than multiple strains, so they focused their study on L. reuteri.

Gutierrez-Castrellon and colleagues enrolled a total of 336 children ages six months to three years in the study and followed each child for six months.

Half the children were given eight probiotic drops daily for three months, while the other half were given a placebo treatment — identical drops containing no probiotics.

Parents and caregivers recorded any episodes of diarrhea or respiratory symptoms for the three months the children were given the drops and for the three months after the drops were discontinued.

During the first three months, there were a total of 42 episodes of diarrhea with an average duration of 1.4 days among kids who got the probiotics. The children in the placebo group had 69 diarrhea episodes that lasted, on average, 2.5 days.

Respiratory tract symptoms totaled 93 reports among kids in the probiotic group compared to 204 reports in the placebo group.

The differences in illness rates endured after the children stopped taking the probiotics. During the three-month follow-up, there were 57 reports of diarrhea in the treatment group compared to 83 in the placebo group and 129 reports of respiratory symptoms compared to 197 in the placebo group.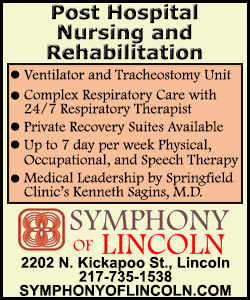 The researchers also found the children in the treatment group used antibiotics less during the study. When they calculated the total costs of illnesses, including medical visits, rehydration solutions and all types of drug treatments, they linked probiotic use to cost savings of $36 per episode of diarrhea and $37 per case of respiratory tract infection.

The study was funded by BioGaia AB, Stockholm, Sweden, which also provided the L. reuteri probiotic used in the research.
Roger Clemens told Reuters Health the study validates and reinforces previous studies on probiotic use in young children.

"I think this is critical from a public health perspective in daycare centers where we have a high increase of diarrheal disease because kids pass everything around," he said. "The kids go to daycare centers and bring it home and mom and dad get sick — so they share that a lot."

Clemens, who was not involved in the study, is a researcher and associate director of the regulatory science program at the University of Southern California School of Pharmacy in Los Angeles.

He added that studying specific strains of probiotics at specific doses for specific outcomes is important, and he believes L. reuteri is a potent strain of probiotic.

"If you take it on a regular basis you can reduce the risk of all kinds of conditions that can happen in the GI tract as well — it's pretty powerful," he said.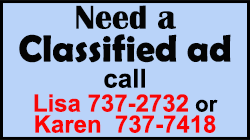 With the large number of probiotics available, it's difficult for parents to know which probiotics to use without doing a little research.

Clemens said that pharmacists should know which probiotics are best, but that parents can also read labels on the products for additional information.
___

Source: http://bit.ly/1fJyr2s
Pediatrics, online March 17, 2014.
[© 2014 Thomson Reuters. All rights reserved.]
Copyright 2014 Reuters. All rights reserved. This material may not be published, broadcast, rewritten or redistributed.