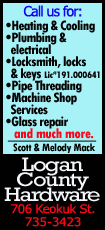 Charla Nash, who has undergone a face transplant and many other surgeries, including a failed double-hand transplant, spoke to the Connecticut General Assembly's Judiciary Committee, her head wrapped with protective white gauze.

"My name is Charla Nash and I'm hoping you can make a decision based on the fact that the state knew what was happening and failed to protect me," said Nash, 60.

Her legal team has said that before the attack, the Connecticut Department of Energy and Environment Protection (DEEP) had described the illegally owned, 200-pound (90 kilogram) chimp as a serious threat to public safety.

She asked lawmakers to pass legislation overruling a June decision by state Claims Commissioner J. Paul Vance Jr. that denied her request to waive Connecticut's sovereign immunity from lawsuits.

"I want the chance to pay my medical bills and live a comfortable life. But I also want to make sure that what happened to me never happens to anyone else ever again," said Nash, who wore a white hat with ear flaps over the gauze protecting her still-healing head.
She lives in a Boston-area convalescent facility where she is highly dependent on staff.

Nash was at the Stamford home of her friend and employer, Sandra Herold, when Herold's pet chimp, Travis, attacked her, leaving her blind and disfigured. The animal was shot dead at the scene by a Stamford police officer.

Nash's lawyer, Charles Willinger of Bridgeport, insisted that his client has the right to have her day in court.

"The facts you will shortly hear — and these are facts that will shock you — demonstrate the failure and omission of a state agency to properly and legally protect the public. What you will hear will be upsetting and appalling," Willinger said.

Her legal team has argued that she has the right for a court to decide whether to find the state negligent, despite Connecticut's sovereign immunity law, which makes it difficult to sue the state in such cases.

But state Attorney General George Jepsen said that allowing Nash to sue the state would "open the floodgates for unlimited lawsuits and liability that would bankrupt the state." He urged lawmakers to reject her request.

"Regardless of the extent of Ms. Nash's injuries, or whether in hindsight, DEEP could have done things differently or better, the law does not support this claim. Nor is it in the public interest to grant it," said Jepsen at the hearing.

PUBLIC SAFETY CONCERN

Nash filed a lawsuit against Herold, who died in 2010. In 2012, a settlement was reached in the amount of $4 million, nearly the entire amount of Herold's estate.

Willinger said Connecticut is one of only several states in the country that maintains sovereign immunity, and the only one where a single claims commissioner makes the decision.
"This case is about the systemic, institutional gross negligence of the Department of Energy and Environment Protection, from the commissioner all the way down to its police force," Willinger said. "What we're asking for is to let a court of law decide whether the DEEP was negligent."

Late in the day, Willinger presented the committee with a memo written by state DEEP biologist Elaine Hinsch to her supervisors in October 2008, less than four months before the chimp attacked Nash.

"The issue of the private ownership of Travis the chimpanzee continues to be a concern as to public safety," Hinsch wrote in the memo.

"The animal has reached adult maturity, is very large and tremendously strong. I am concerned that if he feels threatened or if someone enters his territory, he could seriously hurt someone."

"As you are aware, this is the same chimpanzee that escaped from the owner's car and led local police on a wild chase for hours in downtown Stamford until the animal could be secured back in the car."

Members of the 45-member committee seemed stunned by Willinger's presentation.

"You and Charla Nash have given us a lot to go over," State Senator John Kissel, a member of the Judiciary Committee, told Willinger.

"Everyone knows I walked in here today more inclined to agree with the attorney general. But there is a lot of information you have brought to our attention that we need to carefully consider."
The committee has until April 2 to make a decision on whether to recommend to the full state legislature that Nash be permitted to sue the state. If it decides against overruling the decision by the claims commissioner, the legislature will not be permitted to consider the matter.

(Editing by Barbara Goldberg, Sophie Hares, Steve Orlofsky and Gunna Dickson)
[© 2014 Thomson Reuters. All rights reserved.]
Copyright 2014 Reuters. All rights reserved. This material may not be published, broadcast, rewritten or redistributed.