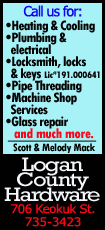 The rockets, which are believed to be old Soviet-developed FROG rockets that North Korea has had since the 1960s, flew for 60 km (37 miles) before crashing into the sea, Yonhap said.

Six days ago, North Korea had fired 25 short-range rockets into the sea off its east coast.

South Korea believes the short-range rocket launches conducted by North Korea this month are an "armed protest" against the South Korean-U.S. military drills that are currently taking place.

The North has denounced the joint military exercises as a preparation for war while Seoul and Washington have said the annual drills are defensive in nature.

Early last year, North Korea conducted its third nuclear weapons test, having successfully launched a long-range rocket in 2012 that critics say was aimed at proving technology for an intercontinental ballistic missile.

Both of those are banned under U.N. sanctions.

(Reporting by Narae Kim; editing by Mohammad Zargham)
[© 2014 Thomson Reuters. All rights reserved.]
Copyright 2014 Reuters. All rights reserved. This material may not be published, broadcast, rewritten or redistributed.