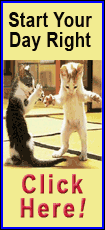 So he did something about it, coming off the bench to score 19 points and making two clutch free throws with 9.6 seconds remaining as eighth-seeded Memphis held off ninth-seeded George Washington 71-66 in an NCAA Tournament East Regional second-round game on Friday night at PNC Arena.

"We owed it to everybody to keep playing and keep winning," Dixon said. "We still got some things to work on, but we're a good team."

Memphis advances to face top seeded Virginia on Sunday.

Dixon rebounded George Washington guard Maurice Cheek's airballed 3-point attempt, then sealed it with two more free throws with less than a second on the clock.

Memphis (24-9) meets Virginia in the third round on Sunday.

Dixon, the American Athletic Conference's Sixth Man of the Year, scored the last seven Memphis points.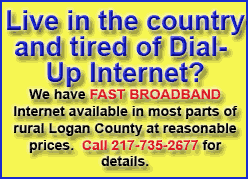 "George Washington made a run," Dixon said. "We never got flustered or rattled. A lot of guys helped us win. I think we played well for a majority of the game."

Check said he liked the chance of his potential tying 3-point launch.

"I felt I got a great look," he said. "About the best I was going to get. It just didn't fall."

Guard Joe Jackson added 15 points for the Tigers, who reached the round of 32 for the second year in a row.

Dixon was coming off the only back-to-back games when he did not reach double figures in points.

Memphis coach Josh Pastner said he sensed his team was ready for a gritty performance. The Tigers never trailed.

"It is a possession-by-possession game," he said. "We held our poise and we found a way to win. This is a players' game and players made plays."

Forward Isaiah Armwood scored a season-high 21 points and forward Kevin Larsen provided 12 of his 16 points in the first half for George Washington (24-9). Armwood and Larsen combined to make 16 of 22 shots from the field. The rest of the team was 9 of 34.

Memphis produced 15 second-chance points, many coming to thwart the Colonials' momentum.

"We knew that coming (that they'd be tough on the boards)," George Washington coach Mike Lonergan said. "We just couldn't stop that from happening."

The Colonials continually threatened to disrupt Memphis in the second half even though the Tigers made seven of their first 10 shots from the field after halftime.

"In this tournament, just continue to fight," Jackson said.

It was 45-41 with 14 minutes remaining.

Cheek's 3-pointer and forward Patricio Garino's basket made it 64-62 with less than three minutes left. Garino ended up with 10 points.
Dixon, taking a pass from Jackson, connected on a 3-pointer to cut some of the tension for Memphis, which entered the tournament with losses in three of its previous five games. The Tigers have not dropped consecutive games since November 2012.
George Washington forward Nemanja Mikic had a potential tying 3-pointer from the wing bounce off with a minute left.

Colonials guard Joe McDonald's acrobatic drive for a basket trimmed the margin to 67-66 with 15 seconds left before Dixon's clinching free throws.

George Washington shot 44.6 percent from the field, marking only the third time in 26 games it lost when hitting at least 40 percent.

Memphis led 31-26 at halftime lead despite shooting 35.5 percent from the field. The Tigers ran into trouble by scoring only three points in the last four minutes.

Memphis hit five 3-point shots in the first half and George Washington was 0 of 5 on long-range shots before the break.

Earlier, Memphis built a 10-point lead with just less than eight minutes left in the half.

The Tigers received 10 first-half points from their reserves.

NOTES: Memphis reserve F David Pellom played three seasons for George Washington before taking last season off with a wrist injury. He came to Memphis under the graduate transfer rule, making him eligible to play this season. Plus, Pellom's first NCAA Tournament came in his home state. He is from Wilmington, N.C. ... George Washington's most-recent NCAA Tournament game also was against a team from Tennessee, losing to Vanderbilt in 2007 in Sacramento, Calif. ... Memphis and George Washington met only once before, with George Washington winning 69-60 in the third-place game of the 1994 Preseason NIT.
[© 2014 Thomson Reuters. All rights reserved.]
Copyright 2014 Reuters. All rights reserved. This material may not be published, broadcast, rewritten or redistributed.