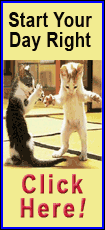 Chicago White Sox: Beckham, Gordon
2B Gordon Beckham still feels like he'll be ready for Opening Day, but that means getting back to baseball activities heading into the last week of camp. Beckham was diagnosed with a strained left oblique March 14, and was completely shut down from all baseball activity, as well as weightlifting. The injury occurred while taking flips in the batting cage. "It's a little better but it's still sore," Beckham said on March 20. "There's not a lot of progress in terms of anything new. I still have a couple of more days of doing nothing in terms of baseball and then get back into it. It's very tricky, so I'm trying to take it easy as I can so I can make it to Opening Day. That's the goal until they tell me no.

Chicago White Sox: Lindstrom, Matt

RHP Matt Lindstrom (strained left oblique) made his Cactus League debut on Friday, pitching a scoreless inning in the 7-0 loss, and as long as the reliever has no setbacks with the injury over the next few days, he could avoid the disabled list to start the season. While RHP Nate Jones still looks like the leading closer candidate, Lindstrom is considered the safety net, and could even get ninth-inning opportunities when Jones needs a rest. That's why his return is very important for the Sox. "I don't want to be thinking about (the oblique) out there," Lindstrom said "You have to make pitches in the big leagues, and if you don't make pitches, it's because you are thinking about something else. It's hard enough to play this game. The biggest thing is not having those thoughts in your head and being able to execute your pitches, and I need to do that in order to have success."
Chicago White Sox: Keppinger, Jeff

INF Jeff Keppinger is still sidelined with a right shoulder problem that required surgery at the end of last season, and will start the season on the 15-day disabled list, according to Ventura. "I just know it hurts really bad," Keppinger said. "It's not pain from the surgery, it's an impingement. I'm tight in a certain area, and everything is not functioning right, so it's causing pinching in there. Until I get that right, it's going to keep hurting." Not exactly what the White Sox were hoping for after they signed the then free agent to a three-year, $12 million contract heading into the 2013 season. He struggled last season, hitting .253 with 40 RBIs, and his immediate future this season remains a question mark. The White Sox could look to even try and move him when he does return from the latest setback.

Chicago White Sox: Sale, Chris

LHP Chris Sale is obviously the Opening Day starter for the White Sox rotation, but according to Ventura, everything else is still up in the air after that. Ventura all but named the five starters — Sale, LHPs John Danks and Jose Quintana, and RHPs Felipe Paulino and Erik Johnson — but he and the staff haven't figured out when and how the other four will be used. It looked as if it would be Sale and then Quintana, but Quintana has been very shaky this spring. Danks looked as good as anyone in camp, so there is a chance he could move into that No. 2 spot, and then Ventura uses the righties to break up the southpaws. "With Chris going the first day, everything beyond that can change," Ventura said. "Looking at weather, and where we're traveling to. I'm not real concerned about it right now with how that's going to go."

Chicago White Sox: Gillaspie, Conor

3B Conor Gillaspie has shown enough this spring — both offensively and with his glove — that the White Sox are expected to name him the Opening Day starter at third. The left-handed hitter was challenged by top prospect Matt Davidson, but Ventura hinted that Davidson might be better served to start the year in Charlotte, so he can get at-bats and keep working on his defense. The other thing that hurt Davidson is his lack of versatility. With Adam Dunn and Paul Konerko in the DH spot, Ventura wanted versatile reserves.

Kansas City Royals: Perez, Salvador

C Salvador Perez's line drive Wednesday night fractured the nose and above the left eye of Cincinnati Reds closer Aroldis Chapman. The game was called in the sixth inning after Chapman was carted off the field and taken via ambulance to a local hospital. Perez visited him in the hospital after the game. "For sure, I feel terrible," Perez said. "I didn't want to hit anybody. It's part of the game but I just felt real bad when that happened."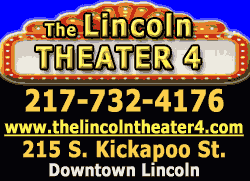 Kansas City Royals: Shields, James

RHP James Shields, who will start the March 31 opener at Detroit, yielded three home runs Friday in a 9-3 loss to the Cincinnati Reds. "It was one of those days were you felt too good and you start overthrowing," Shields said. "I think the ball was up in the zone, for the most part, throughout the game. I felt like I made some nice, quality pitches that they hit as well." He threw 97 pitches in six innings, allowing five runs.

Kansas City Royals: Valencia, Danny

INF Danny Valencia suffered a bruised left wrist after being struck by a Jered Weaver pitch March 20. X-rays were negative but he was held out of games March 21.

Kansas City Royals: Moustakas, Mike

3B Mike Moustakas made his second base debut Thursday against the Los Angeles Angels. He was a shortstop in high school and has played only third in the majors. Moustakas has been taking ground balls at second during practice. "I've never really played on that side of the field actually," Moustakas said. "Never played one inning over at second. I've played just short and third. The angles of the ball coming off the bat is going to be a little different. Turns on double plays will definitely be different. I think I'll be all right. I did play short so I have a little background around the bag at second. Again, we'll see how it goes, just in case of an emergency."

Kansas City Royals: Hochevar, Luke

RHP Luke Hochevar, who will open the season on the disabled list after undergoing season-ending Tommy John surgery Tuesday in Los Angeles, is back in camp. In addition, Hochevar had a bone spur removed from his elbow.

Kansas City Royals: Infante, Omar

2B Omar Infante had a cortisone shot for his sore elbow and is scheduled to resume a throwing program March 22. The Royals are hopeful Infante will be able to play four or five exhibition games at second base with no problems before the March 31 opener.

Cincinnati Reds: Cueto, Johnny

RHP Johnny Cueto was scratched from Thursday's start because of an "irritation" in his scapula. Reds manager Bryan Price downplayed the injury. "He could pitch today," Price said. "And he could pitch comfortably. But it's irritated. He feels it more when he's done throwing. We're going to skip him one start. He'll get up to his six innings and 90 pitches in his next time out — possibly in a minor league game (on Tuesday) — just so we're sure he can get his workload in."

Cincinnati Reds: Bailey, Homer

RHP Homer Bailey missed his last start because of a groin strain. He is scheduled to start Sunday. "Every day, he gets better," Reds manager Bryan Price said. "We anticipate him making that start, but, until we get through that bullpen tomorrow and get to game time on Sunday, nothing is written in stone."
Cincinnati Reds: Latos, Mat

RHP Mat Latos made his first start of the spring in Class A game. Latos had knee surgery Feb. 14 and elbow surgery Oct. 10. "He came out of it totally fine," Reds manager Bryan Price said. "His arm felt good. His knee felt fine. He felt strong. So we don't see any reason why he won't make his next start on schedule."

Cincinnati Reds: Broxton, Jonathan

RHP Jonathan Broxton is progressing from elbow surgery. He pitched in a game March 17 and is scheduled to throw again March 22 in a game. Broxton threw an inning March 17. "He came in on the off day (March 18) and played catch — no ramifications or ill effects," Reds manager Bryan Price said.

Cincinnati Reds: Simon, Alfredo

RHP Alfredo Simon probably will make at least one start with Mat Latos, Johnny Cueto and Homer Bailey on the mend. Simon allowed five runs (three earned) on eight hits in five innings March 20 in 6-3 loss to Kansas City. He walked three and struck out three in the game LHP Aroldis Chapman was injured in. "He's thrown the ball really well and there's been two games where he's been erratic with his command," Reds manager Bryan Price said. "(March 19), he didn't have an off-speed pitch to go to. He wasn't able to drop his curveball in there like he usually is.

Detroit Tigers: Rondon, Bruce

RHP Bruce Rondon, who just seemed to be emerging as the kind of late-inning force Detroit hoped he would be last spring, will be lost to the Tigers this season due to an elbow injury that will require Tommy John surgery soon. Rondon recently complained of elbow soreness, and an exam showed he will need to have the ligament in his right elbow replaced. Rondon had a 1.29 ERA in seven spring appearances. "We've had a lot of injury issues this spring," Tigers general manager Dave Dombrowski said, "but that's why you try to build depth if you possibly can. We have some guys who will have to step up." Dombrowski indicated the Tigers will try to fill Rondon's projected role as the setup man internally. It could open the way for RHP Evan Reed, who is out of options and is having a good spring, to make the roster. "(Rondon) just came in one day and said he was a little tender," Dombrowski said. "At that point, we figured he should see a doctor. Before that, he hadn't complained of any problems at all. Our goal at this time is to handle it (the replacement) internally."

Detroit Tigers: Iglesias, Jose

SS Jose Iglesias is out for 4-6 months with stress fractures in both shins, and Detroit is anticipating the flashy shortstop won't be able to play all season. "Jose's activity will be limited to non-weight-bearing conditioning, such as biking and swimming, for the next 4-6 months," Tigers general manager Dave Dombrowski said. "He will be reevaluated at the four-month mark." Even if he is cleared to resume baseball after four months, it will be at least another month before he is ready to resume his position with the Tigers. "That late into the year, my thought process is that it would be more unlikely than likely (that Iglesias will play again this season)," Dombrowski said. "My understanding, though, is that he will be fine for next season." Iglesias played with shin splints most of last season but was able to play just one exhibition game before getting shut down.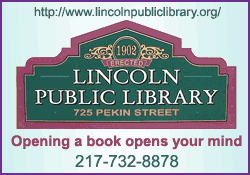 Detroit Tigers: Worth, Danny

SS Danny Worth, in camp on a non-roster invitation, is a leading candidate to replace injured SS Jose Iglesias for the Tigers. Worth, 28, has had a career marked by aliments and injuries and was removed from the 40-man roster during the winter to make room for LF Rajai Davis. Worth has a .242 batting average in 115 games with Detroit and is a career .248 hitter in the minors. "He's got the most experience playing at the big league level, played shortstop at the big league level," manager Brad Ausmus said. "He probably wouldn't be as star struck by the big stage." "It's not a different feel (from last spring, when he was cut at the end of camp)," Worth said. "If anything, I feel less of it from last year, just because I know all the stuff that can happen. I don't read too much into it or think about it too much. I'm just trying to get ready for the year. There's still a lot of spring left. Anything can happen."

Detroit Tigers: Romine, Andrew

INF Andrew Romine, 28, was acquired by Detroit on March 21 from the Los Angeles Angels in return for LHP Jose Alvarez. The switch-hitting Romine is a .250 career hitter with no home runs and 11 RBIs in 152 Major League at-bats, 108 coming last year for the Angels. The intention now is to have Romine combine with another shortstop to fill in for injured SS Jose Iglesias. "We talked about having a shortstop that can catch the ball and run a little bit," Tigers general manager Dave Dombrowski said. "He fits the description. We look for him to be on our big-league club and part of the (shortstop) mix. How else we'll go, I'm not sure at this point. We feel comfortable this is a good solution for us with the mix of other guys we have. It gives us a left-handed hitter, so he fits what we need for our ball club." Dombrowski added he did not feel Romine is an everyday shortstop. "Could he be? Perhaps, but we look at him more as a guy who can play 3-4 days a week," Dombrowski said.

Detroit Tigers: Perez, Hernan

2B/SS Hernan Perez could play shortstop if Detroit decided to use him as part of the replacement mix for injured SS Jose Iglesias, out at least 4-6 months with shin stress fractures. Perez has filled in for Detroit briefly over the last two seasons but has had problems breaching .200 at the plate. The Tigers see him more as a second baseman, if he can cure his tendency to chase outside breaking balls.

Detroit Tigers: Suarez, Eugenio

SS Eugenio Suarez might be the best defensive candidate to replace injured SS Jose Iglesias if Detroit decides to take the best pure defensive player in its organization. But general manager Dave Dombrowski indicated following the acquisition of INF Andrew Romine that Suarez was a long shot to make the team. Suarez blossomed at the plate at high Class A Lakeland last season (.311) but slipped to .253 when promoted to Double-A Erie. He was slated to play shortstop this year at Triple-A Toledo, with 2B Hernan Perez beside him. Suarez had not made much of an impression at the plate in Spring Training.

Detroit Tigers: Sanchez, Anibal

RHP Anibal Sanchez missed a start March 18 with some soreness in the back of his right shoulder, the same ailment that shut him down for three weeks last summer. Sanchez received a cortisone injection to calm the inflammation and felt fine throwing a bullpen March 20. He was scheduled to start March 24 in a game at minor league camp. "If everything goes according to plan," manager Brad Ausmus said, "we can still get him up to around 100 pitches in his last (spring) start."

Detroit Tigers: Putkonen, Luke

RHP Luke Putkonen seemed to be securing his spot in the Tigers' bullpen even before Detroit announced RHP Bruce Rondon was finished for the season with Tommy John surgery impending. Putkonen entered March 22 with a streak of 10 1/3 scoreless spring innings. His slider has been better this spring, enhancing his mid-90s fastball and split-finger.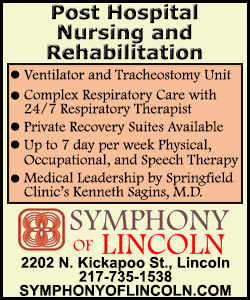 Detroit Tigers: Verlander, Justin

RHP Justin Verlander will pitch Detroit's first game for the seventh straight season, new manager Brad Ausmus revealed after the pitcher made his second strong start of the spring. Verlander threw five innings of one-hit, one-walk pitching in a March 17 start and followed with five shutout frames March 21 against Atlanta. "I'm always grateful for starting on Opening Day," said Verlander, who was competing with defending Cy Young Award winner RHP Max Scherzer for the honor. "I never take it for granted. Of course I would have understood (if Scherzer had been chosen). I've said that. The guy won the Cy Young. Any other team in baseball and he's the Opening Day starter. There was not a doubt in my mind that I would be ready. But whether I would start it or not was up to Brad." Verlander underwent sports hernia surgery on both legs in January. He feels that condition might have been responsible for his sub-par 2013 season. "I want to pitch like I'm supposed to pitch. I hold myself to a higher standard than I think anybody could, and I expect to pitch up to that standard. Last year I didn't," he said about his 13-12 record and 3.46 ERA. "What caused that I don't know. It was not as easy for me as in the past. But that just gives me something to prove." He had allowed just seven hits and struck out 10, with four walks, in his first 13 2/3 spring innings.

Detroit Tigers: Reed, Evan

RHP Evan Reed has a stronger chance to make the Tigers with the news that RHP Bruce Rondon is out for season, needing Tommy John surgery. Reed got four outs March 21 without giving up a run to lower his spring ERA to 1.59, having given up just two earned runs in nine games. Reed is out of options and likely to be claimed if Detroit were to place him on waivers.

Minnesota Twins: Nolasco, Ricky

RHP Ricky Nolasco, the anointed opening day starter, didn't instill much confidence in his team or fans with his second-to-last start of the spring on March 21. In a loss to the New York Mets, Nolasco had a terrible start in which he threw 44 pitches in the first inning and gave up seven runs on six hits. He followed it up with two hitless innings, but he will need a better showing in his final tune-up to get Twins fans excited for the new pitching staff.

Minnesota Twins: Hicks, Aaron

CF Aaron Hicks had not separated himself from Alex Presley in the battle for center field and it was frustrating his assistant general manager Rob Antony on March 19. "Hicks hasn't been anything special this spring," Antony told the Star Tribune. "Neither has Presley. So there's your center field battle." But Hicks' bat might have responded when he went 5-for-6 in the following two games, including 4-for-4 against the Rays on March 20. That could be what Antony is looking for.

Minnesota Twins: Santana, Danny

SS Danny Santana, who was thought by some to have a chance to make the roster in the battle for shortstop, was sent down March 16. Santana was optioned to Triple-A Rochester, but he vowed to return, "probably in a couple months," according to the Pioneer Press. Santana said he had to work on the "routine play."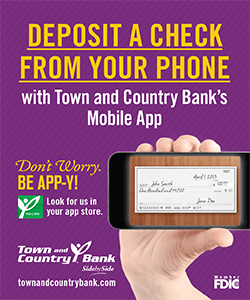 Minnesota Twins: Bartlett, Jason

INF Jason Bartlett got his first hit of the spring March 19. Battling for a utility spot, Bartlett struggled at the plate. It was his first hit in 676 days because he missed last season because of injury, so it looks worse than it is. Bartlett followed up that hit by going 1-for-1 on March 20, but went 0-for-3 against the New York Mets on March 21. He is batting 2-for-31 (.065) this spring and is hoping it isn't too little, too late.

Minnesota Twins: Suzuki, Kurt

C Kurt Suzuki batted in the second spot in the batting order March 20 against the Rays. He batted there before when he was with Oakland with some success, and since the Twins are trying to find the top of their order, they have to look at every possibility. "He had a .290 on-base last year; that in the two-hole probably isn't going to work," general manager Rob Antony told the Star Tribune. "But he's taken some good at-bats and shown some bat control in spring training, so that it's a possibility. These are some things that (manager Ron Gardenhire) is going to have to look at."

Minnesota Twins: Kubel, Jason

DH Jason Kubel played his second game in right field this spring on March 21 against the New York Mets. He has been playing primarily as the designated hitter thus far. "I'm going to DH mostly," Kubel told the Pioneer Press. "DH takes some getting used to. I'd rather work that out now. It's been good this way. My legs feel great." Kubel went 2-for-2 with a walk in three plate appearances against the Mets.

Minnesota Twins: Florimon, Pedro

SS Pedro Florimon returned to game action March 18 after being out most of spring training recovering from an appendectomy. He has batted 1-for-8 in three games since his return, but has looked good in the field. Despite the lack of hit production so far, he is the incumbent in the position and hasn't seen a real challenge for it, with Danny Santana being sent down and Jason Bartlett struggling at the plate.

Cleveland Indians: Santana, Carlos

C/INF Carlos Santana is trying to make the conversion to third base this spring, and played that position exclusively through the first two weeks of training camp. Santana has now begun to catch some games for the first time this spring. "He's looked very comfortable behind the plate. His work ethic this spring has been extraordinary," manager Terry Francona said.

Cleveland Indians: Bourn, Michael

OF Michael Bourn is sidelined with a strained hamstring, an injury Bourn first sustained in the last game of the regular season last year. He had surgery to repair it over the winter, but he strained it again on March 16. The Indians projected that Bourn would be sidelined two or three weeks, which could put his status for opening day in jeopardy.
Cleveland Indians: Chisenhall, Lonnie

3B Lonnie Chisenhall, with a week left in training camp, was trying to hold off the challenge from C/INF Carlos Santana, who is attempting to make the conversion from catcher to third base. "We told Lonnie to play the best he can, and let us make the decisions," manager Terry Francona said.

Cleveland Indians: Carrasco, Carlos

RHP Carlos Carrasco on March 20 may have taken a step backward in his attempt to win the competition for the one opening in the Indians' starting rotation. In 2 2/3 innings that day against Oakland, Carrasco gave up nine runs on nine hits and two walks. Carrasco is competing with RHP Josh Tomlin, RHP Trevor Bauer and RHP Aaron Harang for that one spot in the rotation. Carrasco is out of minor league options and Indians officials have said if he doesn't start the season in the rotation, he will be on the Opening Day roster as a reliever.

Cleveland Indians: Hagadone, Nick

LHP Nick Hagadone, who can't seem to get his career over the big league hump, was included in the Indians' second round of roster cuts. Hagadone was optioned to Triple-A Columbus. "He's been inconsistent, and needs to improve on that, but he's a guy we need in the major leagues to help us win ball games," said manager Terry Francona. Hagadone split the 2013 season between Cleveland and Columbus. In 36 appearances with the Indians, he had a 5.46 ERA. In 27 appearances with Columbus, he had a 2.51 ERA.

Cleveland Indians: Masterson, Justin

RHP Justin Masterson's contract-extension discussions have reached an impasse. Indians general manager Chris Antonetti said on March 21 that the two sides have decided to table their discussions on a multi-year deal.

Masterson, who turned 29 on March 22, can become a free agent at the end of the 2014 season. He is scheduled to be the Indians' Opening Day pitcher March 31 in Oakland, his third consecutive day assignment. He lost his salary arbitration hearing this spring, and will make $9,762,500 in 2014.

Last year, Masterson was 14-10 with a 3.45 ERA, even though he missed most of the month of September with a strained rib cage. The Indians and Masterson have held on and off negotiations on a contract extension since the start of the new year, according to Antonetti.

"We reached some common ground, but at this moment in time, we have not been able to align on the right contract," Antonetti said. The Indians general manager added that "there will be other junctures in time when we can explore an extension. Just not right now."

[© 2014 Thomson Reuters. All rights reserved.]
Copyright 2014 Reuters. All rights reserved. This material may not be published, broadcast, rewritten or redistributed.