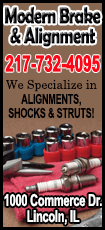 Fresh off winning the Pac-12 tournament, the Bruins handled Tulsa 76-59 in Friday night's second-round NCAA South Regional game.

For the surging Bruins (27-8), seeded No. 4, it was their fourth straight victory and sixth in seven games. Tulsa (21-13) saw its 11-game winning streak snapped after making its first NCAA Tournament since 2003 as a No. 13 seed.

UCLA was led by guard Jordan Adams with 21 points and eight rebounds.

"Hopefully, we can keep this journey going," Adams said. "I'm just glad we were able to pull away in the second half."

Tulsa was paced by forward D'Andre Wright's 18 points.

"That is a really talented No. 4 seed," Tulsa coach Danny Manning said. "They controlled the game."
The Bruins had too much firepower for the Golden Hurricane, starting their quest for a record 12th national championship in the city where their legendary coach, John Wooden, won his 10th and final title in 1975. Up next is a Sunday afternoon date with 12th-seeded Stephen F. Austin, an upset winner over Virginia Commonwealth.

The Bruins, who led 35-30 at the half, extended their advantage to 13 points early in the second half behind Adams and guard Norman Powell, who attended nearby Lincoln High School. When forward Travis Wear threw down a dunk, the Bruins were up 57-43 with nine minutes left.

"It was a great feeling to come back home and compete in front of family and friends," Powell said. "I'm glad we got this win."

But the Golden Hurricane made a run, trailing by just five with less than five minutes to go.

The Bruins, though, did not waver and were soon up by 10 points and headed toward an easy win before an appreciative southern Californian crowd that was clearly in their corner.

With about six minutes left in the first half, the Bruins were up nine points and looked close to putting some considerable distance between them and Tulsa.

With three minutes to go, UCLA led by seven. But the Golden Hurricane stormed back on a basket by Wright and five points from guard James Woodard on a 3-pointer and dunk.

In the last minute, the Bruins went on a 5-0 run to lead 35-30 at halftime.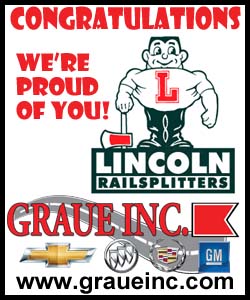 UCLA shot only 37 percent from the field (12 of 32) in the opening 20 minutes. Guards Kyle Anderson and Adams each had eight points.

Tulsa, which was paced by Woodard's 10 points, did not shoot much better than UCLA in the first half, hitting 39 percent (11 of 28) while committing eight turnovers to UCLA's five.

The Bruins held the Golden Hurricane to 36 percent shooting from the field, which drew praise from UCLA coach Steve Alford.

"For 40 minutes, our defense was really consistent," he said. "I really like how we are guarding."

NOTES: UCLA's No. 4 seed was its highest since it was a No. 1 seed in 2008. The last time it was seeded fourth was in 1995-96, the season after its 11th and last NCAA title. UCLA lost that year to Princeton in the first round. ... UCLA coach Steve Alford and Tulsa coach Danny Manning both won NCAA titles as players — Alford with Indiana and Manning with Kansas. Only Bob Knight, Dean Smith an Joe B. Hall won championships as players and coaches. ... Manning was the Conference USA coach of the year, winning the award named for Gene Bartow, a former UCLA coach. Bartow coached at Alabama-Birmingham from 1978 to 1996.
[© 2014 Thomson Reuters. All rights reserved.]
Copyright 2014 Reuters. All rights reserved. This material may not be published, broadcast, rewritten or redistributed.