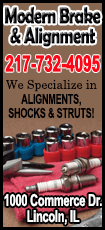 With Grizzlies center Marc Gasol making an early exit because of a sprained ankle, the smaller Miami Heat took advantage and pulled out a 91-86 win Friday night at AmericanAirlines Arena.

Forward LeBron James connected on a jumper from the top of the key with 24.8 seconds remaining to cap an 11-0 run and give Miami a four-point advantage, 88-84, after the Heat trailed by seven with 4:08 left.

Coming off a driving layup by Grizzlies guard Mike Conley to cut the lead back to two, Memphis broke down defensively off a timeout and gave Heat guard Ray Allen an open lane to the basket that resulted in an Allen dunk with 14.1 seconds remaining. Conley then missed a 3-pointer that sealed Memphis' fate.

"It was one of those grind-out, playoff-type games," James said. "No matter what happens, you have to make plays. Myself and D-Wade and the rest of the guys made plays down the stretch."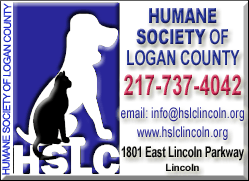 The Heat had taken the lead with 1:04 remaining on a pair of Dwyane Wade free throws.

"We just had to find a way in any way possible. It all happened on the defensive end of the floor for us," Wade said of the decisive run. "The energy turned up. We were able to start rebounding the ball, and offensively, we were able to get out and make things happen."

With the win, Miami kept pace with the Indiana Pacers, who won in Chicago Friday, to remain three games back for the Eastern Conference's No. 1 seed. James finished with 15 points, while Wade had 14 and forward Chris Bosh had 11. Allen was Miami's leading scorer with 18.

Forward Zach Randolph led the Grizzlies with a double-double of 25 points and 14 rebounds. Gasol, who will be re-evaluated on Saturday, left with 14 points and six rebounds.

The departure of Gasol, last season's Defensive Player of the Year, in the third quarter sparked a Heat run to get them back in the game.

"He got hurt and the game kind of changed," Randolph said. "They hit big shots. We couldn't score towards the end. (There were) a couple of calls we probably should've got."

While Miami turned up the intensity defensively, Memphis lost its ball movement, another factor that the team loses without Gasol, which Heat coach Erik Spoelstra calls one of the top three passing big men in the NBA.

"We were using him to make that second and third pass to our bigs and he was playing point forward for us," said guard Mike Conley, who finished with 12 points and six assists. "The whole scheme was through him and it was tough when he went out.

After trailing by as many as 12 in the third, Miami finished the quarter on a 12-4 run with guards Norris Cole, Mario Chalmers and Allen all hitting 3-point attempts and center Chris Andersen scoring on a put-back as time expired in the period.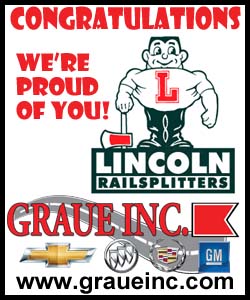 Memphis went on two separate 8-0 runs in the third quarter to regain control after losing an early advantage near halftime. Gasol and Randolph did most of the work inside while also opening things up for a pair of 3-pointers by Courtney Lee.

The Grizzlies led by as many as nine early, but a 9-0 run late in the first half had the Heat leading 45-43 at halftime. Memphis used its size advantage to score in the paint and get the Heat big men in foul trouble.

The Heat also spoiled the return to Miami of forward Mike Miller, who only scored three points on 1-of-4 shooting in 22 minutes. He missed on an open 3-point attempt with 51 seconds left and the Heat leading 86-84.

Up next for the Heat, they travel to New Orleans for a Saturday meeting with the Pelicans.

NOTES: Memphis F Mike Miller returned to Miami for the first time since spending the previous three seasons with the Heat, winning two NBA titles. He was given his 2013 championship ring pregame. There was a video presentation honoring him, and the entire Heat team came out to midcourt to greet him. Miller was waived by the Heat under the amnesty clause on July 17, 2013, allowing Memphis to sign him for the league minimum ... F LeBron James and C Greg Oden started for the Heat Friday after sitting out Wednesday's game in Boston. ... The Grizzlies began a back-to-back against the top two teams in the Eastern Conference. On Saturday, Memphis returns home to host the Indiana Pacers, the East's No. 1 seed. ... Friday's game featured the NBA's top two players in games started since the 2003-04 season — James (828) and F Tayshaun Prince (827).
[© 2014 Thomson Reuters. All rights reserved.]
Copyright 2014 Reuters. All rights reserved. This material may not be published, broadcast, rewritten or redistributed.