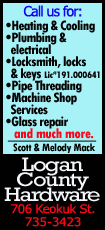 "Win one for the Gipper" sounds better, but Friday's 3-2 win over the Carolina Hurricanes was definitely a case of "Win one for the Kaner" for the Blackhawks.

Kane suffered the MCL injury during the second period of Wednesday's 4-0 shutout win over arch-rival and Central Division-leading St. Louis. He was placed on the long-term injury list on Friday, which means he is not eligible to return until the playoffs at the earliest.

And while general manager Stan Bowman hopes Kane will be back for the postseason, there is no guarantee his star player will be able to rebound that quickly.

Like a good team captain should do, center Jonathan Toews spearheaded the Blackhawks' effort Friday, scoring the game-winning goal.

"I think we're just playing better," Toews said after the game. "We're just focusing on the details how we have to.

"We've been playing really well, especially the last couple of games. That's two team efforts we definitely need to build on, so I think we can be happy with that."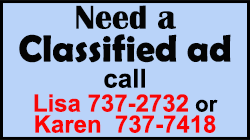 Right winger Patrick Sharp opened the scoring at 3:09 of the second period, passing Kane to take over the team goal-scoring lead with his 30th of the season, beating Carolina goalie Anton Khudobin with a backhand shot.

Right winger Kris Versteeg made it 2-0 in Chicago's favor at 16:26 of the second period, his 11th goal of the season.

After managing just four shots on goal in the opening period, Carolina hammered 14 second period shots on Chicago goalie Corey Crawford. However, only one reached its mark as right winger Alexander Semin scored his 20th goal of the season at 19:23 of the middle frame, cutting Chicago's lead to 2-1.

Chicago, winners of three of its last four games, put itself in a bind early in the third period when defenseman Duncan Keith (slashing) and Michal Handzus (holding) both went to the penalty box within 18 seconds of each other.

With a 5-on-3 edge, Carolina (30-31-9, 69 points), which came into Friday's game having won nine of the last 13 meetings with the Blackhawks, took advantage and tied the game at 2:58 on Semin's second goal of the night on the power play.

But Toews put his team back ahead, scoring his 28th goal of the season just 31 seconds after Semin's second tally for the short-handed eventual game-winner.

"We're going to take it one game at a time," Toews said. "We've had a few rough ones lately."

It was Toews' ninth goal in the last 10 games.

"That was a goal that we have to be smarter about and don't give a team a chance to get back in the game," Chicago coach Joel Quenneville said. "Then we took six penalties in a row, or a stretch of six penalties there that got them right back into the game. And then Johnny scores a huge goal for us, which was very timely."
Crawford stopped 26 of Carolina's 28 shots on goal, while Khudobin stopped 22 of Chicago's 25 shots.

"It's disappointing because our margin of error is a little slim right now," Carolina coach Kirk Muller said. "We've had our troubles this year in the first period, coming in slow. But we walked away unscathed, so we're in the game and then we get a big timely goal from Semin, both of them actually at the right time. So we're right in it.

"But we come down and we missed the net. They come right back at us and we give up a bad goal (Toews' game-winner) right off of tying the game there."

NOTES: Attendance was 21,857. ... Chicago's scratches were LW Brandon Saad, LW Bryan Bickell, C Teuvo Teravainen (recalled earlier Friday from Jokerit in Finland) and D Michal Rozsival. In addition to Teravainen, the Blackhawks also called up LW Jeremy Morin from Rockford (Ill.) of the AHL. ... Carolina's scratches were D Mike Komisarek, D Ryan Murphy, RW Radek Dvorak and G Justin Peters. ... Carolina and Chicago did not meet last season. This season marks the first time they played each other more than once in a season since 2000-01. ... The Blackhawks' 3-2 shootout win in Raleigh on Oct. 15 was their first win on Carolina's home ice since Jan. 14, 1998, at the Greensboro (N.C.) Coliseum. ... Since the start of the 2009-10 season, Carolina posted a 7-1-2 record against Chicago.
[© 2014 Thomson Reuters. All rights reserved.]
Copyright 2014 Reuters. All rights reserved. This material may not be published, broadcast, rewritten or redistributed.