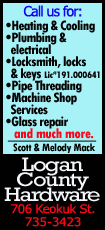 If so, saying it could be an intense series is an understatement.

The Rangers prevailed 3-1 before a soldout crowd of 18,513 in Nationwide Arena on Thursday, scoring three third-period goals after falling behind 1-0 and emerging from a nasty, physical game with two precious points.

Center Derek Stepan, center Derick Brassard and left winger Carl Hagelin scored for the Rangers, while goaltender Henrik Lundqvist made 25 saves.

Each club was penalized with three roughing minors and two fighting majors, but the game felt like a tinder box.

It marked the return of Rangers right winger Rick Nash to Columbus roughly 20 months after he was traded by the Blue Jackets in the blockbuster trade of 2012.

"It was a playoff atmosphere," said Nash, who spent the first 10 years of his career in Columbus. "They showed up. It was a fun one to be a part of.

"The emotion ramped up when we landed on Wednesday. It was a great game, a lot of fun, but I'm glad it's over. I didn't expect to shove a goalie and get into a fight. I didn't expect that."

It was a joyful return, but only for the first seven minutes of the game.

Once the Blue Jackets paid tribute to their former captain on the scoreboard during the first TV timeout, the game took a nasty turn and Nash was the focal point of the crowd's energy.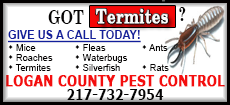 With 2:54 remaining in the second period, Nash came hard to the net and crashed into Bobrovsky just after flipping the puck off his stick.

The goal was immediately disallowed on the ice by referee Eric Furlatt, who ruled that Bobrovsky made the initial save and only lost control of the puck after Nash crashed into him.

Only then did the situation get really interesting.

As Nash went to retrieve his stick, Bobrovsky reached down with his stick and lifted it toward the Rangers forward, only to flip it away from Nash when he reached for it.

Nash gave Bobrovsky a two-hand punch in the face, and the scene nearly erupted into a melee, with all five players on each side squaring off with a partner.

"I go to reach for my stick and he flips it," Nash said. "You have to own up when you do something like that."

Nash and left winger Chris Kreider were given roughing minors, as was Blue Jackets center Artem Anisimov.

The nastiness spilled into the third period, too. On the opening faceoff, Nash and Blue Jackets left winger Matt Calvert got tangled up. When they separated, the gloves came off, with Nash landing the only punches of the fight.

Asked what set him off with Calvert, Nash responded: "The two crosschecks to the head, the slew foot and the fact that he said he was coming at me no matter what. That was enough to set me off."
Calvert said he was simply seeking revenge for Nash's punch to Bobrovsky's head.

"He took a cheap shot on our goalie and we didn't have a chance to step in because the linesman stepped it," Calvert said. "He had to pay for what he did. It was a gutless move."

In between, hockey was played.

The Blue Jackets took a 1-0 lead at 1:12 of the third period when Foligno picked off a sloppy pass from Rangers winger Benoit Pouliot in the high slot. With no Rangers player in sight, Foligno skated in on Lundqvist and scored over his right shoulder.

The Rangers were not down for long. Only 44 seconds later, Stepan took a pass in the high slot and scored when his shot deflected off the leg of Anisimov.

Brassard scored at 11:31 of the third to give the Rangers a 2-1 lead and Hagelin scored an empty-net goal with 38.7 seconds to go to cap the scoring.

NOTES: The Blue Jackets made a healthy scratch of RW R.J. Umberger for a second straight game. On Thursday in Montreal, Columbus coach Todd Richards said he thinks Umberger has "more to give." Umberger had never been a healthy scratch prior to the last two games. ... The Rangers have five former Blue Jackets players — RW Rick Nash, C Derick Brassard, RW Derek Dorsett, D John Moore and D Anton Stralman — and former Jackets head coach Scott Arniel. The Blue Jackets have three former Rangers — C Brandon Dubinsky, C Artem Anisimov and D Fedor Tyutin. ... Dorsett was expected to be a healthy scratch for the Rangers, but went into the lineup in place of RW Dan Carcillo.
[© 2014 Thomson Reuters. All rights reserved.]
Copyright 2014 Reuters. All rights reserved. This material may not be published, broadcast, rewritten or redistributed.