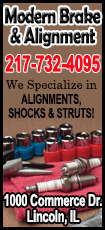 The canvass can take up to 10 days as the clerk waits to count any provisional votes and outstanding absentees that were received in her office and postmarked by March 17.

"We received three absentee ballots that were presented for acceptance into the election results, making the total votes cast 5,254. This election produced a 27.14 percent turnout, which is pretty common to other gubernatorial primaries. In Logan County, however, we had a local sheriff's race that I thought would bring us a 30 percent turnout, but it is evident it did not," said Litterly-Turner.

She also advised that primaries are generally low in turnout for a couple of noticeable reasons in Logan County: (1) Voters want their party preference to be private; and (2) because the Capitol is close and many work in the state system, they are aware that choosing one party over another may cause concern for them at the workplace.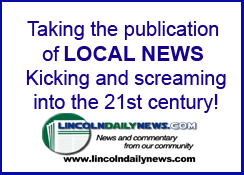 "Illinois has a closed primary," she said, "and if our voters are interested in seeking it to be an open primary, it can only be accomplished through our state Legislature – of which I'm highly doubtful that they would take this change on."
A closed primary allows a voter to cast a ballot for only the party they choose, and an open primary allows the voter to choose from all parties on the ballot.
Litterly-Turner said that the election day went very well and that most of the phone calls received by her office were regarding voter registration.
"I encourage our residents to treat voter registration with the same level of importance as other identifying documents," she said. "If you move or change your name, you must change your voter registration information as well. It is easy to do and can be accomplished by calling or writing our office. In July, you will be able to make changes online as well."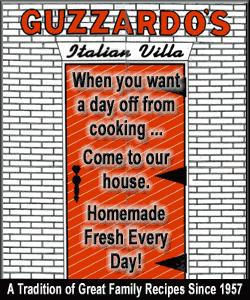 Litterly-Turner also advised it would be in the voter's best interest to check their voter registration online at her website before the end of grace period registration and voting, which is always the Saturday before the election.
"This will give the voter one last chance to change their address before the cutoff. Also it will advise the voter of their precinct number and address, thereby allowing a quicker, effortless voting process," she said.
She commented that the highest voter turnout, at 46.75 percent, was in Hurlbut Township, located in the village of Elkhart and west of Old Route 66.
"Although is a small precinct and township, it came out big for its native Steve Nichols, Logan County sheriff," she said. "The lowest turnout was in East Lincoln 1 and West Lincoln 1 with 17.54 percent of the registered voters casting a ballot."
Litterly-Turner also wanted to thank the voters for casting a ballot for her as Logan county clerk and recorder.
"It is my privilege and pleasure to continue serving the people of Logan County, and I thank you for your vote of confidence and support," she said.
Litterly has now been nominated for her sixth term as Logan County clerk and recorder and is the longest serving woman elected to office in Logan County's history.
[Text from file received from Sally J. Litterly, Logan County clerk and recorder]