Lincoln College hosts Get Covered Illinois health insurance information and enrollment workshop
Enrollment workshop will help residents sign up for health insurance
Send a link to a friend Share
[March 21, 2014] During the final push to help Illinoisans sign up for health insurance, Get Covered America is partnering with Lincoln College to help Logan County residents get covered. A free workshop on Wednesday will help consumers understand their options for quality, affordable coverage in the new Health Insurance Marketplace so everyone can get covered before the March 31 deadline.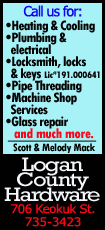 During the workshop at Lincoln College, professional in-person assisters will answer questions — including those about the availability of financial assistance — and help students and community members enroll in the Health Insurance Marketplace through HealthCare.gov. Everyone who signs up for insurance before the March 31 deadline will avoid having to pay a fine.

Access to low-cost health insurance is especially important for young adults between the ages of 19 to 34, who account for 38 percent of the eligible uninsured population nationally. About half of single young adults can find a plan that costs $50 a month or less, and two-thirds can find a plan that costs $100 per month or less.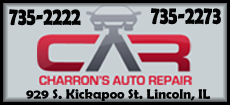 All plans offered through the Health Insurance Marketplace must cover the important benefits, including doctor visits, hospitalizations, emergency room visits, prescriptions and more.
Get Covered America is a national campaign of Enroll America that is focused on educating consumers about the benefits of health insurance coverage and the new health care options that will be made available under the Affordable Care Act. The grass-roots team of staff and volunteers has the goal of giving Americans the information they need to choose an affordable health insurance plan that's right for them and their families.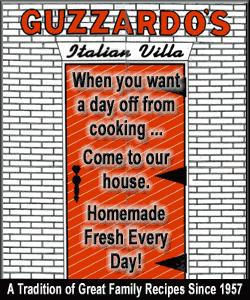 Event information:
What: Get Covered America enrollment event
Where: Lincoln College, Davidson-Sheffer Gymnasium, North Ottawa Street
When: Wednesday, March 26, 10 a.m.-5 p.m.
Local contact: Scott Cross, 217-722-4882
For more details: krowney@enrollamerica.org
[Text from file received from Enroll America]