More than 400 Illinois communities receive top honors for maintaining fluoride levels
Send a link to a friend Share
[March 21, 2014] SPRINGFIELD — The Illinois Department of Public Health presented fluoridation awards to 430 community water systems for maintaining state-mandated fluoride levels every month in 2013. IDPH presented the awards at a ceremony Monday during the 2014 Illinois Section American Water Works Association Conference and Expo at the Crowne Plaza in Springfield.
From Logan County, the Atlanta Water Department, Illinois American Water Co. in Lincoln, the Mount Pulaski Water Department and New Holland Water Department were recognized for meeting the state guidelines every month in 2013. Illinois American Water in Lincoln has earned the commendation for at least 15 consecutive years, and the Mount Pulaski Water Department has been recognized for at least five consecutive years.

The Boardwell Water Department received honorable mention for compliance in 11 of 12 months last year.

Of those recognized, 66 water systems earned a commendation for meeting the state-recommended fluoride levels of 0.9 to 1.2 parts per million for at least five consecutive years; 63 systems for at least 10 years; 53 for at least 15 years; 43 for at least 20 years; nine for at least 25 years; and three for at least 30 years. Another 107 water systems received honorable mention for meeting state fluoride levels 11 of 12 months in 2013.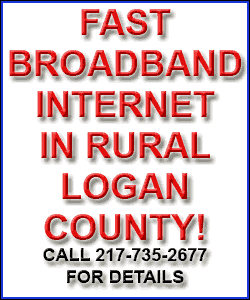 For a complete list of water systems receiving the 2013 compliance awards, click here (PDF).
Also, Gov. Pat Quinn proclaimed March 17-23 to be Water and Wastewater Operator's Week in Illinois.
In Illinois, approximately 99 percent of the people served by public water systems receive the benefit of fluoridated drinking water, compared with the current national average of approximately 72 percent. Fluoride is found naturally in water, but in many communities, the amount of the mineral is too low and does not meet the required standards.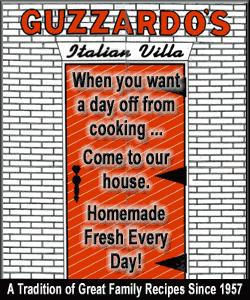 "Water fluoridation can improve overall oral health for both children and adults. Studies show water fluoridation reduces tooth decay by about 25 percent over a person's lifetime," said IDPH Director LaMar Hasbrouck. "Studies also show that widespread community water fluoridation saves money for both families and the health care system. We applaud those communities that maintain levels of fluoride in their water systems and encourage them to continue their efforts."
The American Academy of Pediatrics, the American Dental Association and the last five surgeons general have stated that water fluoridation is safe and effective. The Centers for Disease Control and Prevention called fluoridation one of the 10 great public health achievements of the 20th century.
CDC has long acknowledged the public benefits of fluoridation of water systems. Fluoride in drinking water helps improve the quality of life through less tooth decay; reduced time lost from school and work; and less money spent to restore, remove or replace decayed teeth. In fact, drinking fluoridated water from birth can reduce tooth decay by 40 to 65 percent.
Educating communities on important health benefits is one of IDPH's priorities as the state's public health authority. More on IDPH priorities can be found in the department's strategy for 2014-2018: IDPH Five Year Strategy (PDF).
[Text from Illinois Department of Public Health file received from the Illinois Office of Communication and Information]