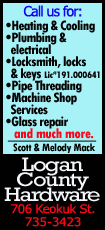 "Neal Windham (LCU professor of spiritual formation) challenged each participant with the idea of 'practicing the presence,'" said Jon Magnuson, event organizer and Student Cabinet president, "a gentle pressure on the will, growing into a larger awareness of God in every part, every season, every struggle or difficulty in our lives."

Matthew Termeer, a Master of Divinity (Old Testament) student, appreciated the weekend's calm pace and seclusion. "The chance to get away had the biggest impact on me," he said.

The two-day respite from a typical weekend of errands, projects, shopping and movies included lodging, meals, guided times of silence and reflection, and breakout discussions. Activities, like meal preparation, became acts of good will and service, while solitude ranged from solo walks around the campgrounds to journaling and prayer, or simply sitting in the camp's chapel. Everything pointed to connecting with God.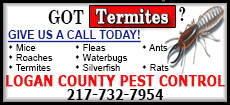 "Often we fear bringing the messy, dark and broken parts of our lives before God," Magnuson added. "We question God's concern for these areas, wanting to get rid of them rather than bringing them into His presence so they may be transformed."
Transformation happened for some in the most ordinary ways. With little or no concern for timetables, the solitude that participants engaged in led to times of deeper fellowship when the group assembled for discussions.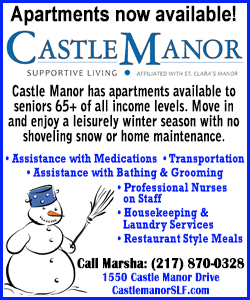 "The most meaningful times for me were during the free time," said Elizabeth Humphrey, a student working toward a master's degree in counseling. "The conversations were encouraging, and I got to hear how God was moving in other students' lives. ... I got to know students I would not have met in other contexts."
The retreat is a time of intentional quiet set aside each year, offering LCU Seminary students and faculty an opportunity to experience the rejuvenating effects of rest, silence and solitude as a benefit to daily life.
"Silence and solitude are not practices reserved only for the spiritually elite or monks," Magnuson said. "What if our rest influenced our schedules rather than our schedules influencing our rest? What would our marriages, relationships, ministries and classrooms look like?"
[Text from file received from Lincoln Christian University]
Established in 1944, Lincoln Christian University's mission is to equip Christians to serve and lead in the church, the workplace and the world. Today, LCU offers a variety of degree programs for undergraduate, graduate and seminary students. Classes are offered on campus, at extension sites and online. To learn more about Lincoln Christian Seminary, visit www.lincolnchristian.edu/Seminary.