Atlanta improvement projects granted through community endowment

Send a link to a friend Share
[March 25, 2014] ATLANTA — Atlanta Betterment handed out eight grants Saturday evening at the Palms Grill Café. The grants come from the Endow Atlanta Fund that was set up to assist Atlanta groups as they undertake improvement projects in the community. This year Atlanta Betterment was able to distribute $1,800. Last year, its first year, less than $1,000 was awarded.
Atlanta Betterment set out to raise $100,000 initially and has already exceeded that goal. The Endow Atlanta grants come from the interest that is generated by the fund, which is managed by the Illinois Prairie Community Foundation in Bloomington.

Of 35 Atlanta organizations requesting grant applications, eight responded with a completed application. Atlanta Betterment decided to award grants to all eight.

In awarding the grants, Atlanta Betterment has only two requirements. They prefer that the requested grant application amount have a match from another source, and that the project undertaken with grant money have a project completion date.

The four directors of Atlanta Betterment — Bill Thomas, Dale Colaw, Susan Hoblit and Billie Cheek — decide among those submitting grant requests, which to fund and how much to apportion to them.

"Endow Atlanta is unique among small towns in central Illinois with our community grant program," said Billie Cheek.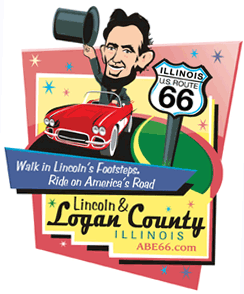 Endow Atlanta is funded through the generosity of members of the Atlanta community. So far, more than 80 Atlanta residents have donated at least $1,000 each to the fund. The first 100 to donate at that level will have their names enshrined on a monument that will be placed at the Atlanta Public Library.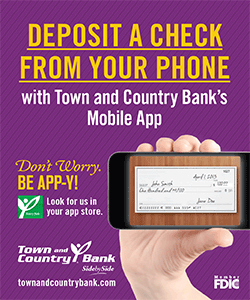 The community groups receiving this year's grants are:
1. Atlanta Flower Buds — city of Atlanta received $200 to place flowers in Atlanta parks and to fund improvements to Route 66 Park.
2. The Atlanta Public Library was awarded $200 to restore the fireplace mantel and install a gas log as part of the total library renovation currently being undertaken.
3. The Atlanta Memorial Park District received $300 to replace trees lost to emerald ash borer in Atlanta Park.
4. Eminence Christian Church was awarded $200 to provide book bags to needy children attending Olympia South.
5. Olympia South PTO received $220 to install new benches in the Olympia South butterfly garden.
6. The Atlanta Community Band was awarded $200 to purchase new music for the band and help pay for a director.
7. The Ladies Cemetery Association of Atlanta got $230. Their project is to repair damaged headstones and monuments in an older section of the cemetery.
8. The Atlanta Fire Department will receive $250 toward a new sign for the fire department. The sign will resemble the one currently in front of the Atlanta Bank.
[By CURT FOX]
---
Atlanta Betterment Grant awards


Organization

Total
needed
for project

Grant
amount
requested

Able to
match
grant?

From
other
source?


Actual
award



Grant purpose

1
Atlanta Flower Buds-City of Atlanta

$400

$200

Yes

No

$200

Flowers & improvements in Route 66 Park

2
Atlanta Public Library

$1,650

$400

Yes

Yes

$200

Restore fireplace mantel and install gas log as part of total renovation project

3
Atlanta Memorial Park District

$1,500

$750

Yes

No

$300

Replace trees lost to emerald ash borer in Atlanta Park

4
Eminence Christian Church

$400

$200

Yes

No

$200

Provide book bags to needy children attending Olympia South

5
Olympia South PTO

$719

$719

No

No

$220

Install new benches in the Olympia South Butterfly Garden

6
Atlanta Community Band

$600

$300

Yes

Yes

$200

Purchase new music for the band and help pay a director

7
The Ladies Cemetery Association of Atlanta

?

$1,000

Yes

Yes

$230

Repair damaged headstones and monuments in older section of cemetery

8
Atlanta Fire Department

$500

$250

Yes

No

$250

New sign for fire department

Total requested


$3,819


$1,800

Total
granted