Lincoln Daily News
welcomes letters of appreciation, information and opinion on matters pertaining to the community.
As a community we need to be able to talk openly about matters that affect the quality of our lives. The most effective and least offensive manner to get your point across is to stick to the issue and refrain from commenting on another person's opinion. Letters that deviate from focusing on the issue may be rejected or edited and marked as such.
You may also send your letters by email to ldneditor@lincolndailynews.com
or by U.S. postal mail:
Letters to the Editor
Lincoln Daily News
601 Keokuk St.
Lincoln, IL 62656
Letters must include the writer's name, telephone number, and postal address or email address (we will not publish address or phone number information). Lincoln Daily News reserves the right to edit letters to reduce their size or to correct obvious errors. Lincoln Daily News reserves the right to reject any letter for any reason. Lincoln Daily News will publish as many acceptable letters as space allows.
Thank you for your unwavering support! Jil and I are grateful for the thousands of Illinoisans who were a part of our wholehearted endeavor. Although we came up short (March 18), we will never stop fighting for you, Illinois and our shared vision to make Illinois work again.

Our thanks goes out to all of our supporters and volunteers statewide, and to all of the people who voted for us ... all of the families, seniors, young people, farmers, business owners, hardworking teachers, and the state and local employees.

You believed in our plan to make our state the capital of the Midwest once again.

It has been an unbelievable eight months for Jil and me, traveling the state, telling voters that Illinois is broken ... and isn't working. We offered solutions.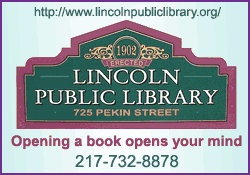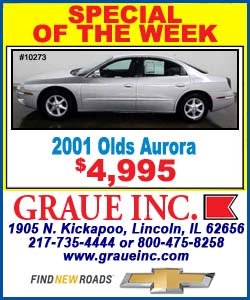 We're proud of our endorsements, from a wide variety of groups. In fact, the support we received from crossover voters is unprecedented in a Republican primary. They know we need fresh ideas and new leadership. And they know we need to end one-party control in Springfield!
Unfortunately, our campaign ends here (March 18), but both Jil and I will continue to fight for Republican ideals and principles to help make Illinois work again.
Again, Jil and I thank you all for your support,
Kirk Dillard
Running mate Jil Tracy
[Posted March 25, 2014]