In the Illinois Farmers Union's delegation to the National Farmers Union's convention in Santa Fe, N.M., were, from left to right, Wendel Lutz, Daniel Truelove, Norbert Brauer and Robert Davies.

Family farmers front Farmers Union policy

Send a link to a friend Share

[March 25, 2014] ALTAMONT — Santa Fe, N.M., recently played host to the 112th annual convention of the National Farmers Union, with a delegation from Illinois attending the national event.
The convention gave Farmers Union members from as far afield as Hawaii the opportunity to shape the organization's national policy for the year, elect a new vice president, attend breakout sessions and launch new initiatives in member states for the year ahead.

As the organization that advocates for family farmers and their interests, Farmers Union uses its policy to guide its work in Washington, D.C., through the year. The 2014 policy committee has taken a firm stance on the following matters and will bring them before lawmakers over the next 12 months:
Market concentration.

Country-of-origin labeling.

Emerging farmers.

Crop and livestock insurance.

Trade policy.
Norbert Brauer, Illinois Farmers Union president, says that Farmers Union policy sends a powerful message.
"Farmers Union has cemented a very strong policy that puts the family farmer in the foreground," Brauer said. "The even stronger focus in this year's policy document on the dangers of market concentration and the odds stacked against family farmers to the benefit of Big Ag means that large agricultural monopolies will continue to feel the heat in D.C."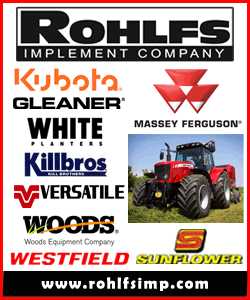 Brauer also congratulated and thanked Illinois Farmers Union members for their hard work throughout 2013 and their efforts in promoting family agriculture in Illinois.
The convention was also a time to welcome a new vice president to Farmers Union. Vacating the position was Claudia Svarstadt. Kansas beef farmer Donn Teske, a veteran of the organization, was elected to serve as the new vice president.
[Text from file received from Illinois Farmers Union]