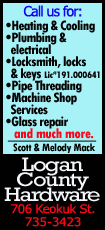 (Copy of questionnaire responses)

How many employees?
40 in Lincoln
20 in Mason City

How long have you been a Chamber member?
24 years

I joined the Chamber because....
We like the way the Chamber helps promote Lincoln and the business's within

What products and services do you offer to Logan County?
We are Logan County's only full service grocery store!

What does the future of your business look like?
We look forward to serving Lincoln and Logan and Mason Counties for years to come.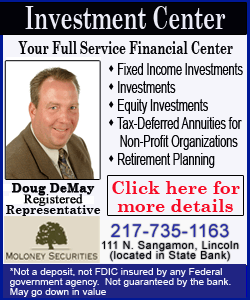 Five "Did you know" facts about
Combined our meat cutters have over 120 years of experience

Our cookouts raise over $10,000 per year for charitable groups.

In Lincoln's history there have been over 100 independent, locally owned grocery stores. We are the last.

Billy says Charlie is not as old as he looks!

The Lincoln IGA was first built in 1957 and opened as a Jewel-T
Contact people: Bill Campbell and Charlie Lee, phone 217-735-2221
[Text copied from file received from the Lincoln/Logan County Chamber of Commerce]