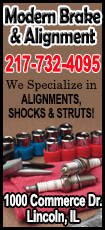 Concerns that the crisis in Ukraine could escalate gave investors a reason to drop some of the market's biggest trading favorites. The Nasdaq fell below its 50-day moving average earlier, in a sign of weakening near-term momentum.

Netflix Inc <NFLX.O> tumbled 6.7 percent to close at $378.90, with fellow Internet names Facebook Inc <FB.O> down 4.7 percent at $64.10 and TripAdvisor Inc <TRIP.O> down 3.9 percent at $97.58. All three had scored sharp gains in 2013.

The Nasdaq biotechnology index <.NBI>, which jumped 66 percent last year, fell 3 percent in its fourth straight daily decline. Over those four sessions, the biotech index slid 9 percent. On Friday, the index marked its worst day since October 2011.

"Biotech stocks have gone parabolic over the past few months, so this is a necessary correction to that," said Mark D'Cruz, senior investment analyst at Key Private Bank in Cleveland, Ohio.

"A lot of that interest came from outside traditional biotech investors, who are now being scared off ... Biotechs really have to prove themselves this year, prove that their drugs can deliver."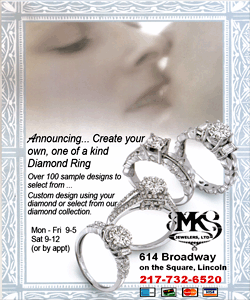 Ukraine announced the evacuation of its troops from Crimea, essentially yielding the region to Russian forces, which seized a Ukrainian marine base. While few U.S. companies have excessive exposure to the region, investors are concerned about the potential economic fallout from any escalation in tensions.

U.S. President Barack Obama, who has imposed personal sanctions against some of Russian President Vladimir Putin's political and business allies, began crisis talks with his European allies over how to respond in the biggest East-West conflict since the Cold War.

The Dow Jones industrial average <.DJI> fell 26.08 points or 0.16 percent, to end at 16,276.69. The S&P 500 <.SPX> dropped 9.08 points or 0.49 percent, to finish at 1,857.44. The Nasdaq Composite <.IXIC> slid 50.403 points or 1.18 percent, to close at 4,226.385.

"The S&P 500 is having a difficult time moving past its existing highs around 1,880. While the level represents a stunning rally of approximately 180 percent from the bottom set in March 2009, investors should be aware of the resistance the market is currently facing," said Dan McElwee, executive vice president of Ventura Wealth Management in Ewing, New Jersey.
On the New York Stock Exchange, decliners beat advancers by 1,924 to 1,142. On the Nasdaq, 1,960 stocks fell and 673 shares rose.

The CBOE Volatility Index or the VIX <.VIX>, a widely used gauge of investor sentiment on Wall Street, rose 0.6 percent, but was still relatively subdued, at 15.09.

The Dow's losses were limited by a rise in Procter & Gamble Co <PG.N>, a consumer staple considered a defensive play. It rose 1.8 percent to $79.30, snapping a four-day losing streak.

In the latest snapshot of the U.S. economy, financial data firm Markit said its preliminary read on March manufacturing activity slowed after nearing a four-year high last month. Markit, however, said the rate of growth and the pace of hiring remained strong.

"For now, the U.S. economy continues to plug along, if not particularly robustly, then apparently well enough to keep markets happy," said Jerry Webman, chief economist at OppenheimerFunds in New York.

Herbalife Ltd <HLF.N> said it would allow three more representatives of billionaire investor Carl Icahn, the company's biggest shareholder, to join its board. Shares of the nutrition and weight-loss company jumped 6.7 percent to $52.86.

NU Skin Enterprises Inc <NUS.N> shares soared 18.2 percent to $88.66 on heavy volume. China fined the company $540,000 for illegal product sales and misleading local consumers, a smaller penalty than expected.

Volume of about 6.4 billion shares traded on U.S. exchanges, slightly below the 6.9 billion average so far this month, according to data from BATS Global Markets.

(Editing by Jan Paschal)
[© 2014 Thomson Reuters. All rights reserved.]
Copyright 2014 Reuters. All rights reserved. This material may not be published, broadcast, rewritten or redistributed.