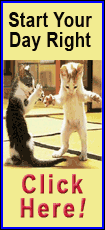 By agreeing to nominate three additional Icahn representatives to its board, Herbalife will potentially allow the 78-year old activist investor to control five board seats on a 13-person board.

Herbalife shares, which closed up nearly 7 percent on Monday, also got a boost from news that rival direct-seller NU Skin Enterprises Inc had been fined just $540,000 by Chinese regulators for illegal sales practices.

NU Skin's shares closed up 18.2 percent.

Herbalife shares had lost more than a third of their value since NU Skin said in January that Chinese authorities had launched probes into its business.

Herbalife has since said its own practices are being investigated by the U.S. Federal Trade Commission.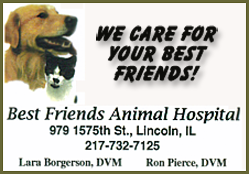 Short-sellers and other critics have accused companies such as Herbalife, NU Skin and USANA Health Sciences Inc of running pyramid-type schemes, questioning their sales model under which distributors make money not only from their own sales but from people they recruit as distributors.

Icahn, who owns a 16.8 percent stake, told CNBC on Monday the value of his stake in Herbalife has increased by about $300 million since he bought into the stock in early 2013. The investor said he thinks the stock price is still undervalued in the long term but conceded that it could face "rough times" in the short term as the battle of the company's future heats up.

Pitted against him is the company's most prominent critic, fellow activist William Ackman, who unveiled a $1.16 billion short position against Herbalife in December 2012.

Ackman, who heads Pershing Square Capital Management, described Herbalife as his fund's biggest-ever loser as recently as February, but his losses have shrunk dramatically as Herbalife's shares have stumbled.

Since January, Herbalife's stock price has dropped 32 percent, falling sharply in the last two weeks as investors expressed concern about the Federal Trade Commission's probe into the company.

The investor renewed his attack on Herbalife earlier this month when he said he had evidence the company was breaking direct-selling laws in China, its fastest-growing market.

Herbalife has said it tweaked its business model in China to meet local regulations. "These (changes) include company operated retail stores and certification procedures for sales personnel," the company said in its annual report.

Ackman has also accused Herbalife of unfairly targeting Latinos and other minority groups.

Later on Monday, Herbalife said it had hired Angela Arboleda, former adviser to Democratic Senator Harry Reid, to manage relations with minority communities including Hispanic, African American and Asian American.

Apart from her new role as vice president, community engagement and health policy, Arboleda will also serve as the lead lobbyist for Democratic outreach and work on policy issues for the company, Herbalife said.
"RESOLUTE IN OUR COMMITMENT"

With the addition of three directors, Icahn will have five seats on the 13-member Herbalife board.

Their presence could help, he said noting that Icahn's board members have historically been able to boost a company's share price considerably.
"Our record of going on boards is phenomenal," Icahn said in a television interview with CNBC.

As part of a revision to an agreement struck in February last year, Icahn Enterprises employees Hunter Gary and Jesse Lynn, along with James Nelson, an independent director of Icahn Enterprises, would be put up for election to the board.

Gary is a senior vice president of Icahn Enterprises, while Lynn is assistant general counsel. Nelson has been on the Icahn board since June 2001.

Gary and Lynn would replace board members Carole Black and Michael Levitt whose terms are expiring. Nelson will replace Colombe Nichols who is resigning from the board.

Herbalife had postponed its annual shareholders meeting to April 29 from April 24 while it talked with Icahn about an increase in board representation.

Icahn nominees Jonathan Christodoro and Keith Cozza have been on the Herbalife board for about a year.

"We remain resolute in our commitment to the long term success of Herbalife," Icahn said in a statement.

A spokesman for Pershing Square declined to comment on Monday's announcement.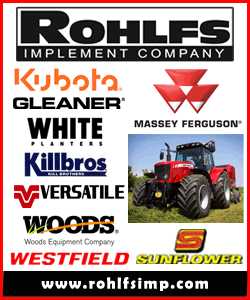 Icahn will continue to have the right to buy up to 25 percent of Herbalife, Herbalife said. He declined to say on Monday whether he might be planning to buy more shares.

Herbalife shares closed up at $52.86 on the New York Stock Exchange on Monday. They had risen nearly 9 percent in regular trading on Monday.

NU Skin shares closed up 18.2 percent at $88.66, while those of USANA closed up 9.4 percent at $72.97.

(Additional reporting by Maria Ajit Thomas and Mridhula Raghavan in Bangalore; editing by Savio D'Souza, Ted Kerr and Bernard Orr)
[© 2014 Thomson Reuters. All rights reserved.]
Copyright 2014 Reuters. All rights reserved. This material may not be published, broadcast, rewritten or redistributed.