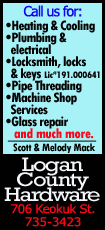 The Afghan capital is on high alert ahead of an April 5 presidential election that Taliban insurgents have threatened to derail through a campaign of bombings and assassinations.

More than three hours after the initial explosions, sporadic gunfire could still be heard in the area, which had been cordoned off by police, a Reuters cameraman at the scene said.

Ghani, a former World Bank official, was not at home at the time of the attack.

The election is designed to mark the country's first democratic transfer of power. President Hamid Karzai is barred from running for another term after 12 years in power but is widely expected to retain his influence.

The Taliban claimed responsibility for the attack.

Initially police said militants had attacked Ghani's house itself but later Ghani's campaign aide said the assault started from an adjacent building housing a provincial election office.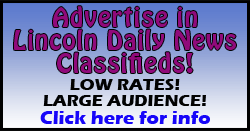 "The attack was on an election office next to Dr Ashraf Ghani's house. His house was also hit by the attackers. He is not at home but his family is there," said the aide.

The interior ministry said there were two blasts followed by gunfire. There were no immediate reports of casualties.

"Only one of the attackers is still resisting from the top floor (of the election commission building) but others have been killed," said Interior Ministry spokesman Sediq Sediqqi.

Ghani, in a Twitter post after the attack, said: "Just arrived at Gardez rally, a huge crowd of tens of thousands." Gardez is in a volatile area south of Kabul.

Later, he added: "Terrorists cannot deter us from our cause with their cowardly attacks. My family is safe. Thank you to those of you who prayed for us."

The Taliban said in a statement their suicide bombers had entered the adjacent building and blown themselves up.

"A number of suicide bombers attacked an important election center at the heart of Kabul," the movement said.

"The attack started with a very heavy explosion and then a number of people entered with heavy and light weapons."

Separately on Tuesday, three suicide bombers entered a branch of Kabulbank, one of Afghanistan's biggest banks, in the eastern province of Kunar, killing at least three security guards and injuring two bank workers, police said.

(Additional reporting by Mirwais Harooni; writing by Maria Golovnina; editing by Jeremy Laurence and Clarence Fernandez)
[© 2014 Thomson Reuters. All rights reserved.]
Copyright 2014 Reuters. All rights reserved. This material may not be published, broadcast, rewritten or redistributed.