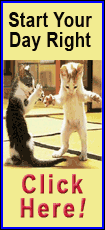 Left winger Dwight King scored the go-ahead goal in the third period, lifting the Los Angeles Kings to a 3-2 victory over Philadelphia on Monday night, snapping the Flyers' five-game winning streak.

Carter and Williams also scored goals for the Kings (41-25-6) against the team that made them first-round draft picks.

"There's an added incentive any time you play your former team and especially the way things ended here," Williams said of Carter. "I know he wanted this game bad. He played well and used his wheels well and he did what he was capable of."

Right wingers Matt Read and Jakub Voracek scored goals for Philadelphia (38-26-7). The Flyers, who tied the game at 2 in the third period after trailing 2-0, were denied their 12th comeback win of the season. They lost in regulation for only the second time in 11 games.

They fell one point behind the New York Rangers for second place in the Metropolitan Division with a crucial game at Madison Square Garden coming up Wednesday.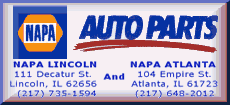 "We have 11 games left and our main focus is to keep winning games, as many as we can here and find our playoff berth," Read said. "Every game is important, every 60 minutes is a huge two points. It's do-or-die."

Just 2:18 after the Flyers pulled even at 2, King scored on a two-on-one breakaway to give Los Angeles the lead for good. King broke in with defenseman Slava Voynov and snapped a shot past Philadelphia goaltender Ray Emery for his 13th goal.

Goaltender Jonathan Quick stopped 30 shots for the win as the Kings improved to 11-3 in their past 14 games.

"We knew we were coming into a tough place and we played good," Kings coach Darryl Sutter said.

The game marked a homecoming for a trio of Kings. Williams, Carter and center Mike Richards. Richards, another former Flyers' first-round pick, and carter were once considered cornerstone players in Philadelphia.

The Flyers traded Richards, their former captain, and Carter on the same day in June 2011. Richards went to the Kings for forwards Wayne Simmonds and Brayden Schenn. Carter went to the Columbus Blue Jackets for Voracek and a draft pick that turned out to be center Sean Couturier.

Carter was later traded to the Kings, and along with Richards, helped them win the Stanley Cup in 2012. Both players were booed by Flyers fans.

Williams was traded to Carolina in 2004.

Voracek deflected in a knuckleball shot by left winger Scott Hartnell to tie the game at 2 eight minutes into the third. He became the fourth Flyers player to reach 20 goals.

The Flyers started their rally when Read scored his 20th goal just 29 seconds into the third. Read tipped in a shot by defenseman Braydon Coburn.
"I thought they came out flying in the third and they were dominating us up until they got the two goals and I thought King's goal was huge because it kind of settled our game back into where it needed to be and also pushed their game down a little," Kings captain Dustin Brown said.
Carter scored his 25th goal early in the second period to give the Kings a 1-0 lead. He fired in a rebound into an open net before Emery could recover to make a save.

The Flyers appeared to tie it seconds later on a shot by center Vincent Lecavalier. However, the referee ruled no goal, and a video review upheld the call. Lecavalier's shot hit the right post, bounced off the crossbar, hit the left post and went out.

Williams made it 2-0 late in the second period on his 18th goal. Williams lifted a backhander over Emery off a rebound after the Kings killed off Philadelphia's 30-second two-man advantage.

Emery finished with 38 saves.

"I thought we didn't have the best first two periods, but came out hard in the third and got a couple and gave ourselves a chance to pull even there," Emery said. "They just scored on a two-on-one there, and that's the game. We had some chances at the end, hitting posts and stuff, but it wasn't good enough, and I think our first two (periods) kind of put us behind."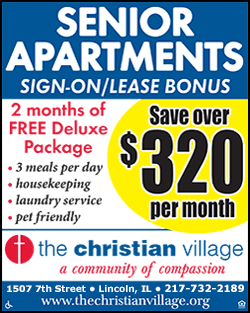 NOTES: Los Angeles C Mike Richards played on the fourth line for the second consecutive game. ... RW Dustin Brown, the Kings' captain, was in the lineup despite suffering a chest contusion Saturday during Los Angeles' 4-0 home win over the Florida Panthers. He traveled separately from the team after a medical exam. ... The Flyers beat the Kings 2-0 in Los Angeles on Feb. 1 in the only other meeting between the teams this season. ... Flyers RW Steve Downie did not play because of an upper-body injury. LW Tye McGinn replaced him in the lineup. ... Flyers LW Michael Raffl signed a two-year contract extension after Saturday's win over the St. Louis Blues.
[© 2014 Thomson Reuters. All rights reserved.]
Copyright 2014 Reuters. All rights reserved. This material may not be published, broadcast, rewritten or redistributed.