Oakland Athletics: Cook, Ryan
RHP Ryan Cook worked in a minor league game March 22 and threw 17 pitches, 16 strikes, while retiring four batters. Cook, who did not pitch in a Cactus League game because of shoulder soreness, will open the season on the disabled list, but he is expected to return April 5.

Oakland Athletics: Gentry, Craig

OF Craig Gentry went 3-for-5 with a triple in a minor league game March 24. Gentry, who missed most of the spring with a back injury, will open the season on the disabled list but is expected to be activated the first day he is eligible to return, April 5.

Oakland Athletics: Rodriguez, Fernando

RHP Fernando Rodriguez, who is coming off Tommy John surgery, was placed on the disabled list and is expected to have a full 30-day rehab assignment at Triple-A Sacramento. Rodriguez is out of options, but he is a candidate for the final spot in Oakland's bullpen when healthy.

Oakland Athletics: Fuld, Sam

OF Sam Fuld, a non-roster player, is expected to make Oakland's Opening Day roster because of Craig Gentry's back injury. Fuld, who had an out in his contract before the start of the regular season, does not have another out clause until June 1. He was batting .300 though the final weekend of play in Arizona.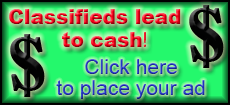 Oakland Athletics: Burns, Billy

OF Billy Burns will not open the season on Oakland's roster, but the 24-year-old made a major splash in the Athletics' camp. Burns was batting .313 with a big-league-leading 10 steals through March 24, and the A's will bring him to the Bay Area for the final three exhibition games against the Giants. He is likely to start the season at Triple-A Sacramento after his strong spring. Burns has just 30 games of experience at the Double-A level, none at the Triple-A level. He was acquired from the Nationals for LHP Jerry Blevins in December.

Texas Rangers: Scheppers, Tanner

RHP Tanner Scheppers will begin the season in the starting rotation after making 76 relief appearances for the Rangers last season. Scheppers has started just 12 times in 210 professional games all 115 major league appearances have been out of the bullpen. His last start came in 2011 for Triple-A Round Rock. Scheppers had an outstanding 1.88 ERA in 2013 and also registered his first big-league save.

Texas Rangers: Darvish, Yu

RHP Yu Darvish, who has been slowed by a stiff neck, played catch March 24 but it was unclear when he would be able to throw off a mound. He is scheduled to start the opener March 31 against the Philadelphia Phillies but that is now considered questionable. Darvish finished runner-up to Detroit Tigers right-hander Max Scherzer in the American League Cy Young Award voting last season when he went 13-9 with a 2.83 ERA in 32 starts while topping the league with 277 strikeouts.

Texas Rangers: Choice, Michael

OF Michael Choice, hometown guy who starred collegiately at Texas-Arlington, was acquired by the Rangers from the Oakland Athletics in an offseason trade. The Rangers' plan was to have Choice start the season at Triple-A Round Rock but he will serve as their fourth outfielder following an injury to rookie Engel Beltre and likely spell designated hitter Mitch Moreland against left-handed pitchers.

Texas Rangers: Alfaro, Jorge

C Jorge Alfaro, the 20-year-old Colombian, hit .258 with 16 home runs at low Class A Hickory in 104 games last season and the Rangers feel he has yet to come close to reaching his full potential. Alfaro, who also has a cannon arm, will start this season at high Class A Myrtle Beach and could reach the major leagues by 2016.

Texas Rangers: Soria, Joakim

RHP Joakim Soria will return to the closer's role with the Rangers to start the season after saving 160 games for Kansas City from 2007-11. He impressed the Rangers with his velocity this spring after missing the 2012 season while recovering from Tommy John reconstructive surgery then making 26 relief appearances in the second half of last season for Texas.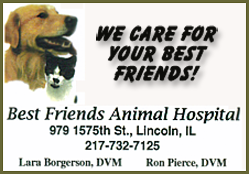 Texas Rangers: Soto, Geovany

C Geovany Soto will have surgery on his right knee to repair torn meniscus cartilage and will be out until at least mid-June. He felt pain while squatting behind the plate during a March 23 game and an MRI revealed the damage. Soto was expected to be the starting catcher after being the backup last season to A.J. Pierzynski, who signed with the Boston Red Sox as a free agent in the offseason. In 2013, Soto hit .245 with nine home runs in 54 games. He was the National League Rookie of the Year in 2006 while playing for the Chicago Cubs.

Texas Rangers: Profar, Jurickson

2B Jurickson Profar tore a muscle in his right shoulder while turning a double play in a March 22 game and will begin the season on the disabled list. While surgery is not required, it is expected that the muscle will need 10-12 weeks to heal, which could keep Profar out through the end of June. The injury is unrelated to him being unable to throw at the start of spring training because of soreness in the shoulder. Profar was used as a utility player last season as a rookie and batted .234 and six home runs in 86 games after coming into the year rated as the top prospect in baseball by various sources.

Oakland Athletics: Russell, Addison

SS Addison Russell, 20, is projected to be the Athletics' Opening Day shortstop in 2015, in part because Jed Lowrie will be a free agent and in part because Russell is such a mature player for his age. He is likely to start the season at Double-A Midland but could move quickly to Triple-A Sacramento. He hit a combined .269/.369/.495 with 17 homers, 60 RBIs and 21 steals last year in high Class A and Triple-A.

Oakland Athletics: Reddick, Josh

RF Josh Reddick was bothered by a right wrist injury all last season and required surgery in the offseason. His homer totals tumbled from 32 in 2012 to 12 last season. Reddick hit well during the spring, and he showed a much greater ability to cover the plate. After Reddick batted .226 in 2013, the A's expect that he will be able to contribute much more offensively in 2014.

Oakland Athletics: Barton, Daric

1B Daric Barton (right hamstring strain) was hurt March 8, but only missed one week of action. Barton, who is out of options, is likely to be on the Opening Day roster.

Oakland Athletics: Norris, Derek

C Derek Norris (back tightness) missed a week of action in mid-March but returned to action with no limitations. Norris was among the top hitters in Oakland's camp, batting .400 through the final weekend in Arizona.

Texas Rangers: Ogando, Alexi

RHP Alexi Ogando will begin the season as the Rangers' primary set-up reliever after being looked at as a starter during Cactus League play. Ogando made 48 starts and 108 relief appearances during his four-year career. Last season, he was 7-4 with a 3.11 ERA in 23 games, including 18 starts.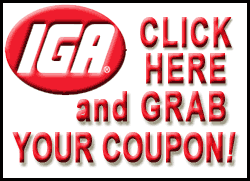 Texas Rangers: Holland, Derek

LHP Derek Holland is tentatively scheduled to throw off a mound April 2 for the first time since undergoing microfracture surgery on his left knee in January. The original timetable following the surgery was for Holland to return at the All-Star break but is so far ahead of the schedule in his rehab that he might be able to join the Rangers' rotation in early June.

Texas Rangers: Beltre, Adrian

OF Engel Beltre will begin the season on the disabled list with a fractured tibia bone in his right leg. The Rangers have no timetable for when Beltre might return and are unsure exactly how he was injured, though they believe it might be traced back to being hit by a pitch while playing winter ball in his native Dominican Republic. He was slated to be the fourth outfielder this season. The 24-year-old made his major league debut last season and hit .250 in 22 games. He is out of minor league options, meaning the Rangers would have to pass him through waivers if they tried to send him down after what figures to be a lengthy injury rehabilitation stint in the minors.

Houston Astros: Zeid, Josh

RHP Josh Zeid, who earned one save while going 0-1 with a 3.90 ERA as a rookie last year, was optioned back to minor league camp on March 24. He entered camp with an outside chance at competing for the closer's role, but he gave up four runs over 8 2/3 innings this spring for a 4.15 ERA over seven appearances.

Houston Astros: Chambers, Adron

OF Adron Chambers, who was signed to a minor league contract this offseason, was reassigned to minor league camp. He hit .250 this spring and was not considered an option to make the club. With Chambers gone, it is clear the Astros will start the season with Robbie Grossman in left, Dexter Fowler in center and L.J. Hoes in right.

Houston Astros: Appel, Mark

RHP Mark Appel, the top overall pick in the 2013 draft, was expected to make his second spring appearance March 26. Because he was behind while recovering from the appendectomy surgery he underwent Jan. 31, he did not make his spring debut until March 21, a day after he was reassigned to minor league camp.

Izturis, Cesar

INF Cesar Izturis, the veteran who was brought into camp to compete for a utility infielder's spot, was released March 24 after he decided to opt out of his minor league contract. He was informed by the Astros that he would not make the 25-man roster.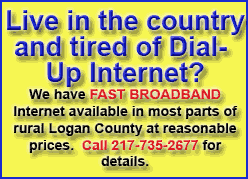 Houston Astros: Williams, Jerome

RHP Jerome Williams, who will make the 25-man roster, likely pitched himself out of contention for Houston's rotation on March 23 when he gave up six runs in four innings in a loss to the Cardinals. Williams likely will serve as a long reliever. "Obviously, I do want to start," he said. "(But) as long as I go out and contribute any way possible to help the team win, I'm going to do it."

Houston Astros: Moylan, Peter

RHP Peter Moylan (UCL strain) was hurt in mid-March. He likely will undergo Tommy John surgery.

Houston Astros: Crain, Jesse

RHP Jesse Crain was an All-Star last year while going 2-3 with a 0.74 ERA with the Chicago White Sox, but he did not pitch after June 29 because of a right shoulder-biceps problem. The Astros signed him in the offseason in hopes of having him ready by May. If he recovers, he could be a huge asset to the bullpen.

Houston Astros: Wojciechowski, Asher

RHP Asher Wojciechowski (right lat strain) is expected to miss the first month of the season. The pitching prospect was not expected to reach the majors out of camp, but he hoped to make an impression. He never pitched this spring because of the injury.

Houston Astros: Springer, George

RF George Springer is one of the most exciting prospects in baseball. He hit 37 homers and stole 45 bases while driving in 108 runs between Double-A and Triple-A last year. If not for service time decisions, he would have likely made the Astros' Opening Day roster.

Houston Astros: Correa, Carlos

SS Carlos Correa, the top overall pick in the 2012 draft, was arguably already the top talent in major league camp even though he is only 19 years old. He is a superb infielder and amazing hitter. His goal is to earn a September call-up, and the Astros are not putting that out of the question. He will start at high Class A Lancaster, and nobody in the organization is ruling out a few jumps in the system this year.

Seattle Mariners: Peterson, D.J.

3B D.J. Peterson was the team's first-round pick last June, but a scary injury in his first few weeks of professional baseball derailed his debut season. Peterson appears to be fully recovered from the broken jaw he suffered after getting hit by a pitch last August, and the Mariners are hoping he can develop into a middle-of-the-order hitter.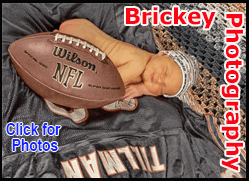 Los Angeles Angels: Lindsey, Taylor

2B Taylor Lindsey is the consensus top prospect in the Angels' organization, and if he has a good start to the year in Triple-A, it could make for some interesting opportunities for the Angels, as it would make Howie Kendrick expendable midseason. Still, it is unlikely Lindsey will debut before 2015.

Los Angeles Angels: Morin, Michael

RHP Michael Morin is not starting the season on the Angels' roster, but based on how his last two pro seasons have gone, it would be a surprise if he is not in the bullpen by August. He will never be a star and may not even have closer potential, but it is very likely he will be able to get major league hitters out.

Seattle Mariners: Paxton, James

LHP James Paxton followed up a surprisingly strong performance after a September call-up with a good spring, and the Mariners are counting on the 25-year-old southpaw to be a key member of the rotation this season. In four major league starts last year, Paxton went 3-0 with a 1.50 ERA.
Los Angeles Angels: Hamilton, Josh

LF Josh Hamilton was not hurt for any long period of time last season, but a glance at his numbers would lead you to believe he was. After hitting 43 homers and driving in 128 runs in 2012, he had just 21 long balls and 79 RBIs last year. The 28 pounds of muscle he added to his frame indicate he is planning on hitting more for more power in 2014.

Seattle Mariners: Ackley, Dustin

LF Dustin Ackley was supposed to be the Mariners' second baseman of the future, but his three-year struggle at the plate resulted in a demotion to Triple-A last season and a subsequent position move to the outfield. Ackley has since re-invented himself and used a spring to that saw him hit .423 through March 24 to emerge as the leading candidate for the starting job in left field.

Los Angeles Angels: Richards, Garrett

RHP Garrett Richards has showed a lot of promise this spring with his self-awareness. He possesses the pitch mix necessary to strike hitters out at a high rate, but he is now reluctant to waste pitches and instead tries to induce as much weak contact as possible. That has earned him praise from Angels pitching coach Mike Butcher.

Los Angeles Angels: McDonald, John

INF John McDonald appears on the verge of making the Angels' 25-man roster, largely on the strength of his defensive capabilities. Approaching 40, the journeyman has never been an offensive contributor, but his smooth glove work — and versatility — allowed him to beat out the younger Andrew Romine and Grant Green for the one available roster spot.

Los Angeles Angels: Alvarez, Jose

LHP Jose Alvarez, acquired from the Detroit Tigers on March 21 for INF Andrew Romine, made his Angels debut in a minor league game over the weekend and could pitch next in a Freeway Series game against the Dodgers, March 27-29. Regardless, he is likely to be optioned to Triple-A Salt Lake City before Opening Day. But if any of the Angels' starting pitchers gets hurt, he might be the first-choice replacement.

Los Angeles Angels: Blanton, Joe

RHP Joe Blanton's apparent improvement after shifting his mound positioning is no more. The veteran gave up six runs in 4 1/3 innings March 22 and may not get another start in an Angels uniform. After he struggled all of last year and early in spring, he made some desperation adjustments and followed them with two good starts, but as of now he's a prime candidate to be traded or designated for assignment. The Angels still owe him $8.5 million for 2014 in any case.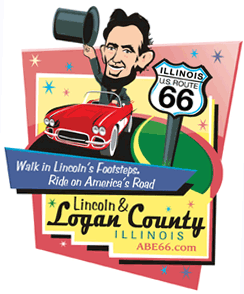 Los Angeles Angels: Maronde, Nick

LHP Nick Maronde suddenly has a great chance to be on the Angels' Opening Day roster as the lone left-handed reliever, with Sean Burnett now not likely to return until mid-April and Rule V pick Brian Moran nursing a tender elbow for much of the last month. Maronde, a former top prospect, struggled in a brief big-league stint in 2013 but has had a good spring. "I definitely had my bumps in the road last year," Maronde said.

Los Angeles Angels: Smith, Joe

RHP Joe Smith, an offseason signee from the Indians, was dependable for several years in Cleveland. He had a couple rough outings this spring, but the Angels remain confident he will be their eighth-inning guy all year.

Los Angeles Angels: Burnett, Sean

LHP Sean Burnett (left elbow surgery in August 2013) experienced a minor setback with some forearm tightness over the weekend of March 22-23, but he is expected to resume throwing off a mound March 25 or March 26. He is on track to return to the majors sometime in mid-April.

Los Angeles Angels: De La Rosa, Dane

RHP Dane De La Rosa (right forearm tightness) could pitch in a game in the final days of spring training after throwing a successful bullpen session March 24. Manager Mike Scioscia said it is still possible De La Rosa will begin the season on the disabled list.

Seattle Mariners: Iwakuma, Hisashi

RHP Hisashi Iwakuma played catch on March 24, during a 43-pitch session. It marked the first time this spring that Iwakuma has thrown a ball after he spent most of spring training wearing a splint to protect a strained tendon in the middle finger of his right hand. His first scheduled start has still not been determined, and Iwakuma indicated after his throwing session that he still has a ways to go.

"It's still stiff," he said of the finger that he injured on a protective netting a few days before the opening of camp. Iwakuma was speaking through team interpreter Antony Suzuki. "We're still working on full flexibility. I don't have that range of motion yet, but it's getting there."

Seattle Mariners: Cano, Robinson

2B Robinson Cano returned from five days off to attend to a personal situation by going 4-for-9 with three RBIs in his first three games back. Cano was going to be the Mariners' starting second baseman and No. 3 hitter no matter how he performed this spring, but his red-hot bat has undoubtedly given the high-priced free agent an even bigger spotlight as he heads into Opening Day.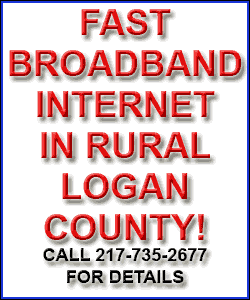 Seattle Mariners: Hart, Corey

OF Corey Hart is dealing with another minor health issue, leaving his status as a right fielder in doubt as the Mariners close in on Opening Day. Manager Lloyd McClendon said that Hart's latest setback, a sore arm, could force him into DH duty early in the season. But the Mariners aren't too concerned about Hart's long-term future because his surgically reconstructed knees appear to be fine. Hart came to camp with a sore back, then he sat out three consecutive games with a strained forearm over the weekend. He was being targeted as the Mariners' starting right fielder, but his inability to stay on the field could open the door for DH Logan Morrison or CF Michael Saunders to open the season in right field, possibly opening the door for Abraham Almonte or veteran Endy Chavez to be the Opening Day center fielder.

Seattle Mariners: Wolf, Randy

LHP Randy Wolf gave up two home runs in a recent outing, but that was the only damage he allowed as the veteran vies for a spot in the Mariners' Opening Day rotation. Wolf and fellow veteran Scott Baker could be options to fill in for a start or two while RHPs Hisashi Iwakuma (finger) and Taijuan Walker (shoulder) get into form.

Seattle Mariners: Beavan, Blake

RHP Blake Beavan looked like a possibility to earn an early-season start, but his seven-run, eight-hit performance that included four home runs allowed in a March 19 start appears to have closed the door on that thinking.

Seattle Mariners: Pryor, Stephen

RHP Stephen Pryor made his first start of the spring March 22, when he threw a scoreless inning of relief against a team of San Diego Padres minor-leaguers. Pryor is coming off surgery on a torn lat muscle in August and is well ahead of schedule in terms of his recovery. "This is the first time my arm has felt right since I got hurt last year in April," he told The Seattle Times after Saturday's outing. "It's something to build off of. I feel back to normal."

Seattle Mariners: Rodney, Fernando

RHP Fernando Rodney is beginning to look more ready for the regular season, although his 10.50 spring ERA through March 24 still left reason for concern. Rodney recently threw back-to-back scoreless outings, allowing just one run in two innings of work. The veteran is expected to be Seattle's closer this season.

Seattle Mariners: Walker, Taijuan

RHP Taijuan Walker (right shoulder soreness) was back throwing in late March and appeared on track to be ready to pitch sometime in April. However, he is unlikely to be available for what was supposed to be his first start in the season.
Seattle Mariners: Maurer, Brandon

RHP Brandon Maurer (sore back) did not pitch March 11-24. It appears unlikely that Maurer, once considered a possible option for the rotation, will be up to speed by the time the regular season begins.

Chicago White Sox: Quintana, Jose

LHP Jose Quintana and the White Sox on March 24 agreed to a five-year contract that includes two club options.

If Quintana, 25, becomes eligible for arbitration after this season, the new contract would guarantee him $26.5 million. He would receive $850,000 this year, $3.4 million in 2015, $5.4 million in 2016, $7 million in 2017 and $8.85 million in 2018. The options for 2019 would be $10.5 million and for 2020 at $11.5 million. If the White Sox decline either option, he would receive a $1 million buyout.

If Quintana is not eligible for arbitration after this year, he would be guaranteed $21 million. He would receive $850,000 this season, $1 million in 2015, $3.8 million in 2016, $6 million in 2017 and $8.35 million in 2018. The options and buyout would remain the same.

Detroit Tigers: Gonzalez, Alex

INF Alex Gonzalez was acquired by the Tigers from the Orioles on March 24 in exchange for UT Steve Lombardozzi. Detroit lost SS Jose Iglesias for at least four months due to stress fractures in both shins, prompting the Tigers to acquire INF Andrew Romine three days before the Gonzalez trade.

Gonzalez, 37, has played only 27 games at shortstop the past two seasons and hit .177 in 41 games with the Milwaukee Brewers in 2013, primarily as a first baseman.

"I just know they lost Iglesias and are looking for somebody else," Gonzalez said after the deal was announced.

Baltimore Orioles: Lombardozzi, Steve

UT Steve Lombardozzi was acquired by the Orioles from the Tigers on March 24 in exchange for INF Alex Gonzalez. Lombardozzi, 25, hit .259/.278/.338 with two homers and 22 RBIs in 118 games for the Nationals last season. He was acquired by Detroit in the December deal that sent RHP Doug Fister to Washington.

Garcia, Freddy

RHP Freddy Garcia was released by the Braves on March 24. Garcia, 37, signed a minor league contract in January to provide rotation depth, and he would have earned $1.25 million if he made the team. However, even with starters Kris Medlen and Brandon Beachy undergoing season-ending Tommy John surgery last week, he failed to make the roster. In five spring starts, Garcia posted a 4.76 ERA.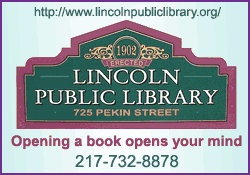 Atlanta Braves: Harang, Aaron

RHP Aaron Harang signed a one-year deal with the Braves on March 24, the same day Atlanta cut RHP Freddy Garcia. Harang, 35, was granted his release by the Cleveland Indians after he was told he would not make the team's Opening Day roster. Harang allowed two runs on eight hits and two walks over nine innings during the spring. Last season, while pitching for the Seattle Mariners and the New York Mets, he went a combined 5-12 with a 5.40 ERA with the two clubs.

"Our reports on him in September and this spring have been very good," Braves general manager Frank Wren said, according to MLB.com. "We just felt he was a good fit for us."

Tampa Bay Rays: Colome, Alex

RHP Alex Colome was given a 50-game suspension without pay for violating Major League Baseball's drug policy. MLB announced the ban after Colome tested positive for Boldenone, a performance-enhancing substance. Colome is currently on the Rays; 40-man roster as a member of Triple-A Durham of the International League. His suspension takes effective at the start of the regular season.

New York Mets: Gee, Dillon

RHP Dillon Gee will be the Mets' starting pitcher on Opening Day against the Washington Nationals, March 31. Gee, who is 1-0 with a 1.74 ERA in three spring training starts, was 12-11 with a 3.62 ERA last year in 199 innings, more than any other pitcher on the Mets' staff. Gee will face right-hander Stephen Strasburg, who was named the Nationals' Opening Day starter for a third consecutive season.

Cleveland Indians: Bourn, Michael

OF Michael Bourn will open the season on the 15-day disabled list retroactive to March 21 because of a strained left hamstring, the Indians announced March 24. Bourn first hurt the hamstring in the last game of the 2013 regular season. He had surgery to repair it over the winter, but he strained it again March 16.

[© 2014 Thomson Reuters. All rights reserved.]
Copyright 2014 Reuters. All rights reserved. This material may not be published, broadcast, rewritten or redistributed.