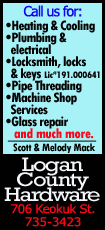 "The work is moving right along," said Nancy Saul, interim director of the Abraham Lincoln Tourism Bureau of Logan County. "Barring any unforeseen circumstances, it should easily be completed by the end of April.

"That was our goal — to get the wagon back in shape for the start of the 2014 tourist season."

When rescuers arrived to assess the scene on the morning following the storm, the 350-pound Abraham Lincoln figure was still there on the driver's seat, reading his book. Abe appeared unperturbed by his wild ride the night before, which also ripped the cover from the wagon and left it in tatters.

Matthews Construction of Lincoln was contracted to do the repair work. Owner Brad Matthews and his workers arrived on March 6, along with a crew from R&L Towing of Lincoln, to hoist Abe from the wagon seat. They also lifted the wagon bed into the air so that the damaged wheels could be removed.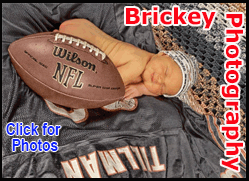 David Bentley of Pawnee, who originally built the wagon, is working with Matthews as a consultant. Bentley has rebuilt two of the broken wagon wheels and repaired a third.
On March 21, the wagon wheels and the wagon received a new coat of wood sealer and paint. Minor repairs will be done to the Abe figure before it is painted and returned to the driver's seat.
The wagon will remain in its designated spot along Old Route 66 at 1750 Fifth St., in front of the Best Western Lincoln Inn. However it has been turned to face the northeast, in hopes of avoiding future wind damage.
Lincoln philanthropist Larry VanBibber donated the wagon to the tourism bureau in January 2007. In 2010, it was awarded the title of Best Roadside Attraction in the United States through a poll in Reader's Digest.
Tourists stop in all kinds of weather to pose at the wagon with their friends or to take "selfies" to document their visits.
The January storm damage triggered concern for the popular attraction from the public, the media and Route 66 fans all along the Mother Road.
Among them was Bill Kelly, executive director of the Illinois Route 66 Scenic Byway Association. Kelly offered $500 in grant money to help pay for any repairs not covered by the tourism bureau's insurance. The grant will cover the $500 deductible written into the $15,000 policy.
Marty Blitstein, an officer of the Route 66 Association of Illinois, also offered "whatever you need in the way of help" on behalf of the association.
Wagon statistics
The Guinness-listed world's largest covered wagon was hand-built from oak. It stands 24 feet tall and is 12 feet wide and 40 feet long. The front wheels are 10 feet tall and the back wheels are 12 feet tall. The wagon weighs 5 tons. The Abraham Lincoln figure is made of fiberglass. It is 12 feet tall (seated) and weighs 350 pounds.
[Text from file received from Abraham Lincoln Tourism Bureau of Logan County]