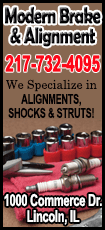 Police and security guards stood by as dozens of people formed a line outside a branch of Rural Commercial Bank of Huanghai, one of the two banks that have suffered a rush of withdrawals this week on the outskirts of the city.

The Huanghai bank was open as normal and its electronic billboard urged depositors not to be worried by rumors.

Also in Yancheng, a queue of around 25 people formed outside a branch of Jiangsu Sheyang Rural Commercial Bank, the first bank to be identified in local media reports on Monday as being mobbed by depositors attempting to withdraw their savings on fears that it had become insolvent.

The governor of Sheyang county, which includes Yancheng, posted a video on the county government's website, urging depositors not to panic and saying bank deposits were protected.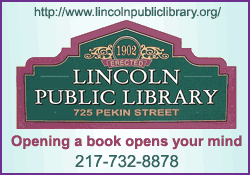 "Please be assured that the People's Bank of China and the rural commercial bank system will ensure the interests of all depositors will be protected," county governor Tian Weiyou said in the two-minute video statement.

"The county's rural commercial banks will ensure that there will be enough funds for depositors to withdraw at any given time."

Staff at the Jiangsu Sheyang bank were also handing out copies of a statement dated March 24, endorsed by the local branch of the central bank, People's Bank of China, as well as the China Banking Regulatory Commission and the Zhejiang Sheyang Rural Commercial Bank. The statement sought to reassure depositors about the condition of Jiangsu Sheyang bank.
"The bank has total deposits of 12 billion yuan ($1.93 billion), the most in Sheyang county, its capital position is very strong," said the statement.

Huanghai and Jiangsu Sheyang banks declined to comment. An official at Jiangsu Sheyang referred media inquiries to Yancheng city's propaganda department.

There is growing anxiety among investors in China about potential insolvencies as regulators signal greater tolerance for credit defaults.

The county governor, whose statement focused on Jiangsu Sheyang bank, said the lender was state controlled and that security officials had started an investigation into the issue.

"Those who create and spread rumors will be punished in line with law to maintain social stability," he said.

($1 = 6.2024 Chinese yuan)

(Additional reporting by Adam Jourdan, Chen Yixin, Pete Sweeney and Lu Jianxin in Shanghai; editing by Mark Bendeich)
[© 2014 Thomson Reuters. All rights reserved.]
Copyright 2014 Reuters. All rights reserved. This material may not be published, broadcast, rewritten or redistributed.