Not foregone conclusion Fed will adopt U.S. repo facility: Plosser
Send a link to a friend Share
[March 26, 2014] By Jonathan Spicer
NEW YORK (Reuters) — The U.S. Federal Reserve's committee of policy-setters has not yet decided to fully embrace a new test facility for so-called reverse repurchase agreements as a tool for conducting monetary policy in the future, Philadelphia Fed President Charles Plosser said on Tuesday.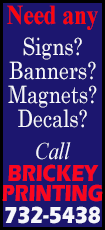 Addressing the ongoing testing of the Fed's reverse repo facility, Plosser stressed that the policy-setting Federal Open Market Committee, and not the New York Fed's open markets desk, will make the final decision on whether to formally adopt the facility.

He said he worries that investors have already concluded that the facility will be adopted and used as a prime tool for guiding market-wide interest rates, adding that is "not guaranteed."

The New York branch of the central bank has been testing the reverse repo facility since September as a way to help control short-term interest rates, and has seen strong demand from money market funds and other bidders.

In reverse repos, the Fed temporarily drains cash from the financial system by borrowing funds overnight from banks, large money market mutual funds and others, and offering them Treasury securities as collateral. Banks and the funds are currently receiving 5 basis points, or 0.05 percent, for the overnight loan, up from 1 basis point in September.

The tool is designed to mop up excess cash in the financial system, which if left unchecked could keep rates lower than perhaps desired by the Fed at a later date. Some believe the facility could become the Fed's primary tool for conducting policy.
But asked about the ongoing testing, Plosser said he would like to "slow it down" a little bit. The FOMC needs to carefully think through the ramifications of formally adopting the facility, he added.

(Reporting by Jonathan Spicer; editing by Eric Walsh)
[© 2014 Thomson Reuters. All rights reserved.]
Copyright 2014 Reuters. All rights reserved. This material may not be published, broadcast, rewritten or redistributed.