Employers add 6,400 jobs and rate holds at 8.7 percent
Unemployment data best since 2009
Send a link to a friend Share
[March 26, 2014] CHICAGO — Illinois employers added 6,400 jobs in February and the unemployment rate remained unchanged at 8.7 percent, down from 9.2 percent one year ago, according to preliminary data released last week by the U.S. Bureau of Labor Statistics and the Illinois Department of Employment Security.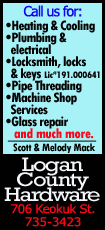 The 8.7 percent unemployment rate in January and February is the lowest since February 2009, when it was 8.5 percent.

"February's job numbers shows that our economy continues to improve," said IDES Director Jay Rowell. "The snapshot is another positive piece in the long-term trend of economic growth building in Illinois. It also reminds us that more is needed and expected because that economic success has yet to return to every household."

January's preliminary job loss data already has been revised upward by the Bureau of Labor Statistics. The new estimate, which could be further revised, emphasizes the volatility of monthly data. That is why public and private analysts prefer long-term trends when evaluating the strength of an economy.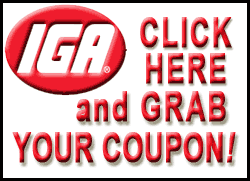 Illinois added 257,400 private sector jobs since January 2010, when job growth returned following nearly two years of consecutive monthly declines. Leading sectors are professional and business services, up 121,000 jobs and 15.4 percent; education and health services, up 55,500 jobs and 6.7 percent; and leisure and hospitality, up 36,800 jobs and 7.2 percent. The government sector continues to lead job loss, with a decrease of 25,600 jobs, or 3 percent.
In February, large gains in professional and business services, up 10,400 jobs, and leisure and hospitality, up 4,000, more than offset declines in trade, transportation and utilities, down 6,100. Most of this decline was at Chicago area food stores.
In February, the number of unemployed individuals increased 1,900, or 0.3 percent, to 569,100. Total unemployed has fallen 184,400, or 24.5 percent, since early 2010, when the state unemployment rate peaked at 11.4 percent in January.
Since January 2010, Illinois has recorded job growth in 35 months and job loss in 14 when compared with the previous month. The unemployment rate fell in 24 months, increased in nine and was unchanged in 16.
The unemployment rate identifies those who are out of work and seeking employment. Individuals who exhaust benefits or are ineligible still will be reflected in the unemployment rate if they actively seek work.
Historically, the national unemployment rate is lower than the state rate. The state rate has been lower than the national rate only six times since January 2000. This includes periods of economic expansion and contraction.
___
For the following tables of statistics (PDF), click here:
Seasonally Adjusted Unemployment Rates

Illinois Seasonally Adjusted Non-farm Jobs – by Major Industry
[Text from Illinois Department of Employment Security file received from the Illinois Office of Communication and Information]