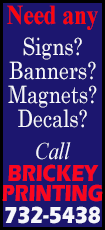 Obama, her two daughters and mother visited the city of Chengdu as part of a week-long trip to China, where she has sought to promote education and boost cultural ties.

China has criticized the White House for its support for exiled Tibetan leader the Dalai Lama, denounced by Beijing as a separatist "wolf in sheep's clothing".

A senior administration official who accompanied Obama said the first lady simply wanted to meet Tibetans in Chengdu.

"Tibetans are an important minority group, and there is a sizeable Tibetan community in Sichuan," the official said last weekend.

The restaurant was chosen because of the first lady's interest in the rights of minorities in China, a member of Obama's staff said, according to a pool report.
U.S. President Barack Obama met the Dalai Lama in February, a meeting denounced by Beijing as interference in its internal affairs.

President Obama said he did not support Tibetan independence from China and the Dalai Lama has always denied seeking it, the White House said in a statement at the time.

Internet users saw the lunch as a thinly veiled message.

"This carries strong political overtones, meant to communicate that the U.S. is paying close attention to politics in Tibet," one user wrote. "When it's plain that the aim is to dictate to China, can you still say that the U.S. first lady's trip is just innocent travel?"

Another user said the political implications were impossible to miss. "This was done for Chinese people to see, and also for the U.S. Congress to see," he wrote.

Protests against what Tibetans say are heavy-handed government policies putting pressure on their culture and Buddhist faith have periodically boiled over into self-immolations by activists.
Nearly half the self-immolations have occurred in Sichuan, lying east of Tibet.

China denies maltreatment of Tibetans, saying it has lifted the province out of poverty and extended considerable autonomy.

Michelle Obama spun a row of prayer wheels as she walked the entry bridge to the restaurant, according to the pool report. A group of Tibetan students gave the family ceremonial white scarves — symbolizing purty in Tibetan culture.

The Obamas were served traditional foods, including yak meat pie, boiled yak ribs, bread made with barley and yak butter tea.

Earlier on Wednesday, Obama and her family visited a reserve for about 80 giant pandas. China has often sent pandas to other countries as a means to strengthen diplomatic relations.

(Reporting by Jimmy Guan and Petar Kujundzic. Additional reporting by Megha Rajagopalan and Beijing Newsroom; editing by Ron Popeski)
[© 2014 Thomson Reuters. All rights reserved.]
Copyright 2014 Reuters. All rights reserved. This material may not be published, broadcast, rewritten or redistributed.