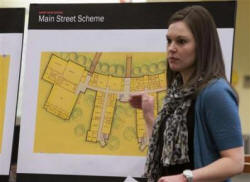 Architects Unveil Plans For School To Replace Site Of Newtown Massacre
Send a link to a friend Share
[March 26, 2014] By Richard Weizel
NEWTOWN, Connecticut (Reuters) — Architects on Tuesday unveiled designs for a new elementary school in Newtown, Connecticut, filled with sunlight, connections to nature — and new security measures — to replace the building where a gunman killed 26 people, mostly young children, in 2012, one of the worst such attacks in U.S. history.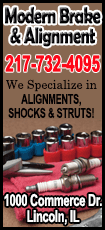 The proposal calls for the $50 million Sandy Hook Elementary School building in the suburb to be set on a hill, farther from roads and parking lots than its predecessor, to improve security without creating a fortress-like environment, architects told a school commission on Tuesday evening.

"Children are not unlike plants, they need light and they need nature," Barry Svigals, an architect from Svigals & Partners, of New Haven said.

The two-story, 100,000-square-foot (9,290-square-metre) building will go up on the same property, but not the exact site, where the massacre occurred. Former Sandy Hook student Adam Lanza, 20, fatally shot 20 young pupils and six adults before turning his gun on himself on December 14, 2012. The shootings revived the long-running national debate over guns in the United States.

"To enhance safety and create a cozy, secure environment the new school will be further back in the woods with buffer areas between cars and classrooms with lots of light and trees right outside," Robert Mitchell, chairman of the town's Public Building and Site Commission, said in a phone interview.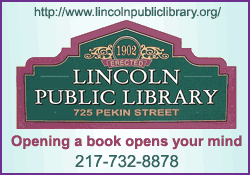 The commission has taken a leading role in selecting a final plan for the school, which is scheduled to open in September 2016 for about 500 students.

The town began tearing down the former school building in October and plans to begin construction on the new site by this fall. Since the attack, classes have been held at a building in the neighboring town of Monroe.

The design also calls for the ground at the main facade to slope downward so pupils will be able to look out of the windows without fear of anyone looking in, Mitchell said.

"We are a small town and want this school to reflect our town's identity," said Mitchell. "This plan does that."

Alana Konefal, senior designer for Svigals & Partners, told the commission that the classes will "branch out in a treehouse-like effect" that will create a cozy, secure environment for learning.

Jay Brotman, a partner in the firm, said safety and security are also "obviously vital to the new school's design."

"There are many elements we are using to make this school extremely safe, though many of those elements are basically invisible," said Brotman.

Newtown, located some 80 miles northeast of New York City, is home to about 27,000 people.

The design must win the approval of local officials and the state government before construction can begin.

The architects said Tuesday they expect to present a nearly final site plan to the public in late April, with any final changes included in a final plan by May.

Another commission member, former town First Selectman Joseph Borst, said the proposed design "has a welcoming arc in the front of the building while providing the best security possible."

Nothing will be built on the site of the shooting, Borst said, adding that it would be a memorial "forever."

(Editing by Scott Malone, Jonathan Oatis, Eric M. Johnson and Eric Walsh)
[© 2014 Thomson Reuters. All rights reserved.]
Copyright 2014 Reuters. All rights reserved. This material may not be published, broadcast, rewritten or redistributed.