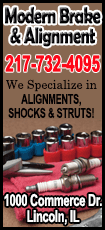 Free agent: Wolf, Randy
LHP Randy Wolf went from landing a spot in the Mariners' rotation to asking for his release — all in one day. After the 37-year-old veteran learned that he won a starting spot with the Mariners on March 25, he was asked to sign a contract that essentially gave the team an option of releasing him within 45 days without paying him the full-season salary of $1 million.

Wolfe balked at signing the advanced-consent contract, and the Mariners granted him his release. He came to camp with a minor league contract after missing last season while recovering from Tommy John surgery. He posted a 4.26 ERA with nine strikeouts and seven walks in 19 Cactus League innings.

Free agent: Baker, Scott

RHP Scott Baker was in talks with the Rangers about signing as a free agent, the Dallas Morning News reported. He was released by the Mariners on March 24 after going 1-1 with a 6.75 ERA in four starts this spring. He missed most of last season after undergoing Tommy John surgery.

New York Mets: d'Arnaud, Travis

C Travis d'Arnaud is still technically a rookie, and the Mets are expecting big things out of him. D'Arnaud drew rave reviews for his pitch-framing abilities behind the plate last season, but now the Mets need him to step up the offensive portion of his game. He hit just .202 in 112 plate appearances last year.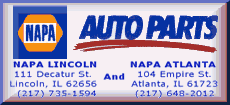 New York Mets: Syndergaard, Noah

RHP Noah Syndergaard is the organization's latest top pitching prospect, and he should follow in the footsteps of RHPs Matt Harvey and zack Wheeler. That means a midseason call-up to the big leagues, assuming he handles his first taste of Triple-A Las Vegas without any real issues.

New York Mets: Davis, Ike

1B Ike Davis spent most of last season mired in a massive slump, prompting the Mets to demote him to Triple-A Las Vegas midway through the summer. Just when he felt he was hitting his stride, Davis strained his oblique and missed the final month of his season. Now he is back with something to prove, after the Mets spent most of the winter unsuccessfully trying to trade him.

New York Mets: Hefner, Jeremy

RHP Jeremy Hefner (Tommy John surgery in August 2013) was throwing off flat ground in Port St. Lucie, Fla., during spring training. He hopes to return to the majors by late August or early September.

Atlanta Braves: Freeman, Freddie

1B Freddie Freeman, who signed an eight-year, $135 million contract extension, had a red-hot spring. Still, it would be hard to top 2013, when he hit .319 with 23 homers and 109 RBIs. "That was a pretty darn good season he had last year," manager Fredi Gonzalez said. "If he can keep duplicating it year after year, that contract is going to be cheap."

Atlanta Braves: Upton, B.J.

CF B.J. Upton, who hit a dismal .184 last season after being signed a Braves-record free agent deal, showed some positive signs this spring. He returned more to his previous stance and was no longer trying to pull everything. "I'm not reading too much into the (number of) hits in spring training, but it's the location of the hits," he said. "That's a pretty good sign, man."

Atlanta Braves: Teheran, Julio

RHP Julio Teheran got the starting assignment for Opening Day almost by default with the Braves' injury issues, but he still was excited. "I'm very happy. It's a great honor to pitch on Opening Day," he said. "Hopefully next year and in a couple of years I'll still be the Opening Day starter." The 23-year-old from Colombia was 14-8 with a 3.20 ERA last season.

Atlanta Braves: Harang, Aaron

RHP Aaron Harang, signed as a veteran rotation option after RHP Freddy Garcia was released, is slated to start the third game of the season at Milwaukee. "Our reports on him late last season and this spring were good," Braves GM Frank Wren said. "We felt he was a good fit for us. We didn't want to go into the season with all young guys in the rotation." Harang, who had been in camp with Cleveland, made 26 starts for Seattle and the New York Mets last year.

Atlanta Braves: Floyd, Gavin

RHP Gavin Floyd, who had Tommy John surgery last May while with the White Sox, potentially is on pace to join the Braves rotation in late April after a minor league rehab stint. That is a return in less than 12 months, but Floyd was ahead of schedule all spring. He was to pitch in a minor league spring game March 28.

Atlanta Braves: Uggla, Dan

2B Dan Uggla had four homers and a triple over a stretch of 24 spring at-bats, giving hope for a bounce-back season after he hit .179 last year. "When he came in here (this spring), you could see the difference," hitting coach Greg Walker said. "Everything was flowing. He looked like Dan Uggla again."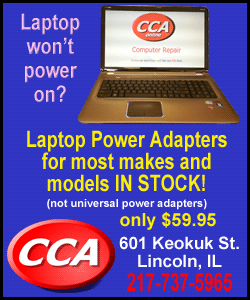 Atlanta Braves: Hale, David

RHP David Hale, 26, allowed just one run and struck out 14 over 11 innings in his first two major league games last September, and he is expected to start the season in the Braves' depleted rotation. He had an up-and-down spring, though, posting a 6.62 Grapefruit League ERA through March 25.

Atlanta Braves: Bethancourt, Christian

C Christian Bethancourt, 22, is being groomed to take over regular duty in 2015. He will continue to work on his hitting this year as he moves up to Triple-A. Defensively, he is already major league ready. Last year, he hit .277 with a .305 on-base percentage, a .436 slugging percentage, 12 homers and 45 RBIs in 90 games for Double-A Mississippi.

Atlanta Braves: Gearrin, Cory

RHP Cory Gearrin (sprained right elbow) left the March 23 game. He likely will go on the disabled list. In 12 appearances (11 1/3 innings) this spring, he had a 6.35 ERA.

Miami Marlins: Johnson, Reed

OF Reed Johnson, a non-invitee to camp, won a roster spot, he learned March 25. Johnson had a clause in his contract requiring Miami to let him know the team's intentions by noon March 25. He hit .410 through 14 spring games. "It still was kind of big to come in and hit from start to finish and let them know I still have a lot of gas in the tank and I have a lot of baseball left in me," he said.

Miami Marlins: Hechavarria, Adeiny

SS Adeiny Hechavarria left in the fifth inning March 24 because of a mild groin strain. It is not considered serious, but the team likely will rest him until March 27 as a precaution. Hechavarria said he aggravated the groin while running to second base. "He should be fine. We'll give a day or two to make sure everything is all right," manager Mike Redmond said. Hechavarria was batting .319 through 47 at-bats this spring.

New York Mets: Niese, Jon

LHP Jon Niese underwent two MRI exams this spring, one on his left shoulder and one on his left elbow. Both revealed nothing more than inflammation, but the issues cost Niese enough time that he will open the season on the disabled list. Niese, who otherwise would have been the Mets' Opening Day starter, plans to return as soon as he is eligible and start April 6 against the Reds.

New York Mets: Murphy, Daniel

2B Daniel Murphy missed a week's worth of games late in camp with a sore right calf, but he returned in late March and is ready for Opening Day. Murphy is coming off a season in which he set career highs in plate appearances, home runs and stolen bases, but the Mets want him to improve his on-base percentage, which decreased each of the past three seasons.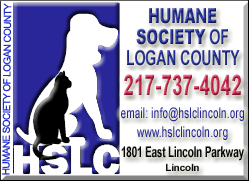 New York Mets: Flores, Wilmer

INF Wilmer Flores did not make the team, but he opened eyes in spring training for his work at shortstop. A natural middle infielder, Flores converted to third base several years ago due to his size, then went back to second base more recently. This winter, he attended a fitness camp in Michigan to work on his range and flexibility, and he lost approximately seven pounds. The Mets consider him an option at shortstop should Ruben Tejada falter.

New York Mets: Harvey, Matt

RHP Matt Harvey will rehab from Tommy John surgery in New York instead of Port St. Lucie, Fla. The Mets wanted Harvey to rehab in Florida, where nearly all of their players with long-term injuries spend their summers. However, Harvey wanted to stay home in New York, and he had the collective-bargaining agreement on his side. It stipulates that the Mets cannot force him to work in Florida for more than 20 days without his written consent.

New York Mets: Mejia, Jenrry

RHP Jenrry Mejia is officially a starter. After coming through the Mets' system as a starting pitcher, converting to relief, suffering through years' worth of injuries and organizational indecision and finally returning to the majors last year as a starter, Mejia finally convinced the Mets to keep him in the rotation. That could mean spending a chunk of this year at Triple-A Las Vegas, but no matter what, the Mets will not use Mejia early in the year out of the bullpen.

New York Mets: Parnell, Bobby

RHP Bobby Parnell did not show his usual velocity this spring as he worked his way back from last September's neck surgery. However, he is fully healthy, and the Mets believe he can be an elite closer after he saved 22 games in 26 chances last season and posted a 2.16 ERA.

Washington Nationals: Barrett, Aaron

RHP Aaron Barrett had 26 saves in 51 games last season, a 1-1 record and a 2.15 ERA for Double-A Harrisburg. He impressed the Nationals with 9 2/3 innings of scoreless relief in spring training making the team out of spring training. Barrett has closer stuff which will help improve their bullpen faceoff against the Braves.

Washington Nationals: Giolito, Lucas

RHP Lucas Giolito is listed in the top three in the Nationals' strength tests pound-for-pound during their offseason conditioning camp. He can hit mid-90's mph on his fastball and has an advanced breaking ball for a 19-year-old. Giolito is in his second season after Tommy John surgery recovery, and is expected to begin season and log a lot of innings at low Class-A Hagerstown.

Washington Nationals: LaRoche, Adam

1B Adam LaRoche would be the first to tell you that 2013 was a disappointing season. His .237 batting average was the lowest in his major league career when playing 50 or more games in a season. LaRoche underwent offseason surgery to remove loose bodies from his left elbow and batting lower in the lineup might help him make better contact instead of having to worry about run-scoring opportunities every at-bat.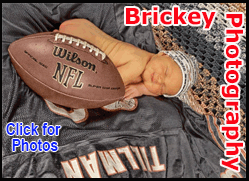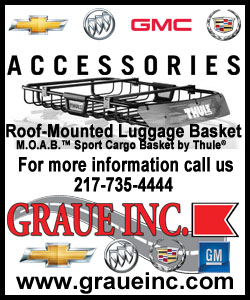 Washington Nationals: Harper, Bryce

CF Bryce Harper looks completely healthy following offseason left knee surgery. He played almost every day of spring training and gets physical therapy twice a week. "I'm excited," Harper said to the Washington Post. "I haven't felt any pain or any swelling or anything like that. Of course, you're going to get a little swelling here or there. But it feels great. I have no complaints with it. I don't even feel like I had surgery at all."
Washington Nationals: Soriano, Rafael

RHP Rafael Soriano struggled in spring training, allowing 11 hits, nine runs over 4 2/3 innings, but his slider has been better, according to pitching coach Steve McCatty."With Sori, I know exactly what Sori is doing when he goes out there in spring training," McCatty said to the Washington Post. "He's getting his work in to feel good. People say, 'He sucks, he's broken.' Not just Sori, but any particular guy that's struggling. 'What's wrong with this guy?' You just have to take that into account. That's the way it is."

Washington Nationals: Espinosa, Danny

2B Danny Espinosa calmed down his swing this spring with positive results. He was able to keep his strikeouts down and still hit with power, evidenced by last Saturday's two homers against the Marlins. "It's more encouraging, definitely," Espinosa said to the Washington Post about his approach at the plate. "I feel like I've really been sticking to what I'm trying to do and just simplify as much as possible."

Washington Nationals: Storen, Drew

RHP Drew Storen has not had a great spring training, struggling with some control issues. Storen walked six, allowing eight hits and six runs over 5 2/3 innings in the spring. But this doesn't concern pitching coach Steve McCatty. "Drew is Drew," McCatty told the Washington Post. At times, the ball is going to be elevated. We always work on getting it down. But I do see a good breaking ball."

Washington Nationals: Fister, Doug

RHP Doug Fister (right elbow inflammation) was scratched from his scheduled March 7 start. After missing 20 days, Fister pitched well in his return to the mound and felt no discomfort in his elbow after the game. He will have a minor league start before being given go ahead for the opening week of the season.

Miami Marlins: Furcal, Rafael

2B Rafael Furcal, who last played March 15, remained out due to a left hamstring strain, so the Marlins were looking at other options in the final week before Opening Day.

Furcal had two hits in four at-bats as a designated hitter in an intrasquad game March 24, but he did not go all out when he scored from second on a hit. After the game, he said he thought it might be best to open the season on the disabled list rather than rush back too soon.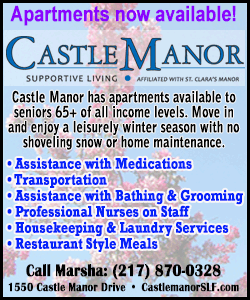 It appears Furcal won't see any more action this spring; he was 3-for-18 in Grapefruit League action. Once he is ready to play, he will have to play in minor league games to prepare for joining the Marlins.

Miami Marlins: Dietrich, Derek

INF Derek Dietrich isn't going to let a broken nose hamper his bid for a roster spot. Dietrich sustained a non-displaced fracture on the top of his nose March 20.

"That was a bullet. One-hop right off my noggin," he said, laughing after the game about the bad-hop grounder hit by St. Louis OF Jon Jay.

Dietrich was fitted with a clear protective mask, which he wore in a game March 25.

Miami Marlins: Eovaldi, Nathan

RHP Nathan Eovaldi, who opened the 2013 season on the disabled list with a sore shoulder, is looking forward to starting the 2014 season healthy. "I've been feeling good all spring," he said. "No issues. I'm just ready to get going."

Eovaldi projects to be Miami's No. 2 starter behind RHP Jose Fernandez. "It's like you're ready for the season," he said. "You're ready for it to get here. How many more days before it gets here?"

Miami Marlins: Ozuna, Marcell

CF Marcell Ozuna, who left the March 23 game with a leg cramp, returned to action March 25. He was hitting .180 through 18 spring games.

Miami Marlins: Heaney, Andrew

LHP Andrew Heaney, who might be the top left-handed prospect in baseball, could get called up if he gets off to a solid start at Double-A Jacksonville. Heaney, the ninth overall pick in the 2012 draft, allowed two runs in 7 2/3 innings (2.35 ERA) in Grapefruit League action. In 2013, he went a combined 9-3 with a 1.60 ERA in 25 games (24 starts) at Class A Jupiter and Jacksonville.

Miami Marlins: Moran, Colin

3B Colin Moran, Miami's top draft pick in 2013, went 0-for-6 with three walks and three runs in six Grapefruit League games. Moran, 21, hit .299 with four homers and 23 RBI in 2013 for low Class A Greensboro. He likely will start the season at high Class A Jupiter, so a major league promotion wouldn't happen until next year at the earliest.

Miami Marlins: McGehee, Casey

3B Casey McGehee belted 27 home runs and had 90 RBIs in Japan last year. The Marlins signed him in December to a $1.1 million in hopes he would add much-needed power to one of the worst offensive lineups in baseball. Miami would be thrilled to get at least 15 homers from McGehee, 31. Through March 25, he was batting .245 with a homer and four RBIs this spring, but his swing impressed several scouts.

Miami Marlins: Lucas, Ed

INF Ed Lucas (sore left hamstring) returned to action March 23. He was injured March 13.

Miami Marlins: Dobbs, Greg

INF Greg Dobbs (sore quadriceps, sore lower back) appeared in a minor league game March 25. It was his first game action in two weeks.
Wigginton, Ty

INF Ty Wigginton was released by the Marlins on March 25 after he failed to make the team on a minor league contract. Wigginton hit .147 in 24 spring training at-bats. Wigginton was released by the St. Louis Cardinals last season just 58 plate appearances into a two-year, $5 million contract. He has played 12 seasons in the majors.

Texas Rangers: Darvish, Yu

RHP Yu Darvish will miss his first Opening Day start in three years because of a neck issue. Assistant GM Thad Levine indicated that Darvish could begin the season on the disabled list, saying there is no timetable for his return. Darvish was headed to Dallas to be examined by neck and back specialist Drew Dossett on March 26.

"I knew I wasn't going to be ready for Opening Day, so I made this decision," Darvish said. "I didn't want to burden the team, so I made the decision now. If it was a shoulder or elbow, it would be really different. I don't know what to feel. It is what it is."

Texas Rangers: Feliz, Neftali

RHP Neftali Feliz, a former All-Star closer, was optioned to Triple-A Round Rock on March 25. Perez was the closer for the Rangers on their World Series teams in 2010 and 2011, but he struggled this spring, posting a 4.50 ERA in nine games. RHP Joakim Soria outdueled Feliz for the closer's job.

Pittsburgh Pirates: Worley, Vance

RHP Vance Worley was traded by the Twins to the Pirates on March 25 for an undisclosed amount of cash. Worley, 26, was outrighted off Minnesota's 40-man roster on March 21 after appearing in four spring training games, including three starts, posting an 0-1 record with a 13.50 ERA.

It has been a precipitous decline for Worley, who finished third in National League Rookie of the Year voting while pitching for Philadelphia in 2011. He was acquired by the Twins before the 2013 season along with right-hander Trevor May in exchange for outfielder Ben Revere. Worley was the Twins' Opening Day starter last season, but he went 1-5 with a 7.21 ERA in 10 starts before being optioned to Triple-A Rochester.

Minnesota Twins: Kubel, Jason

OF Jason Kubel was informed by the Twins that he made the team and would be added to the 25-man roster. March 25 was the deadline for the team to put Kubel on the roster or give him a $100,000 retention bonus. By making the team, Kubel will earn a $2 million base salary. The 31-year-old played for the Twins from 2004-11 before signing a two-year deal with the Arizona Diamondbacks. He hit just .216 in 97 games while seeing time with the Diamondbacks and Indians last season, and is expected to see time at designated hitter and in the outfield this season.
Minnesota Twins: Guerrier, Matt

RHP Matt Guerrier re-signed with the Twins on a minor league deal a day after being given his unconditional release. Guerrier, who failed to win a spot in the rotation, will open the season at Rochester after posting a 6.75 ERA in four innings during spring training.

"The whole point is that we want him to go down, and the out clause gives him reasonable time to get a look," Twins assistant GM Rob Antony said. "If there are other guys ahead of him down there, there's no reason to keep him down there all year. But if he pitches well, we'll make the decision whether to bring him up to the big leagues."

Minnesota Twins: Pinto, Josmil

C Josmil Pinto made the Twins' 25-man roster as the backup to starting C Kurt Suzuki. Pinto, 24, hit .342 with four home runs and 12 RBIs in 21 games as a September call-up last season. "We're most comfortable with him as the other catcher," Twins assistant GM Rob Antony told MLB.com. "He's got offense, I think he's improved some defensively and I think he can learn a lot from (bench coach Terry) Steinbach and Suzuki just being around this club and being with the big league club."

New York Yankees: Pineda, Michael

RHP Michael Pineda will be the Yankees' fifth starter when the regular season begins. After missing the past two seasons because of shoulder surgery, Pineda returned this spring and won the job over David Phelps, Adam Warren and Vidal Nuno, manager Joe Girardi announced March 25. Through 15 innings in spring training, Pineda had 16 strikeouts, one walk and a 1.20 ERA.

[© 2014 Thomson Reuters. All rights reserved.]
Copyright 2014 Reuters. All rights reserved. This material may not be published, broadcast, rewritten or redistributed.