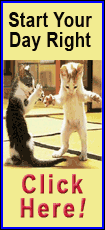 Alimera said it had provided a safety update and responded to questions the U.S. Food and Drug Administration raised in October, when it rejected marketing approval for the treatment for a third time.

The FDA asked for a new trial of the drug-device combination, but Alimera's partner, Psivida Corp, said that additional trials were not necessary.

The eye implant, Iluvien, is intended to treat blindness associated with diabetic macular edema (DME), a condition that causes a patient's eye to swell, cutting their sight.

The treatment is already approved in some European countries, including the United Kingdom, Austria, Portugal and Germany.
(Reporting by Vrinda Manocha in Bangalore; editing by Rodney Joyce)
[© 2014 Thomson Reuters. All rights reserved.]
Copyright 2014 Reuters. All rights reserved. This material may not be published, broadcast, rewritten or redistributed.