The internal review was requested by Christie, whose top staffers have been accused of orchestrating a massive traffic jam at the George Washington Bridge in September 2013 as political payback after the mayor of Fort Lee, New Jersey, declined to endorse Christie's re-election.

The report was set for release by the New York law firm of Gibson, Dunn & Crutcher, which has close ties to the Christie administration, at about 11:30 a.m.

New Jersey lawmakers and the U.S. Attorney's office in New Jersey are undertaking parallel investigations into the traffic tie-up.

Christie, who fired the staffers and denied any involvement, was expected to be cleared by the report that took two months, involved 70 interviews and cost more than $1 million in legal fees paid by New Jersey taxpayers.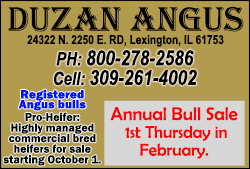 The New York Times on Monday reported the internal review found no evidence Christie was involved with planning or directing the lane closures which snarled traffic in the borough of Fort Lee, New Jersey.

The internal report has no legal weight and is eyed suspiciously by many critics because it was ordered by Christie and because the law firm has close ties to Christie.

The lead attorney on the review, Randy Mastro, a deputy mayor under former New York City Mayor Rudy Giuliani, said attorneys had unprecedented access to the governor and his office's internal communications and records.

Mastro said Christie handed over his iPhone, telephone records and allowed investigators to search his private and government email accounts.

What is missing from the report, however, are the accounts of two main players in the scandal — Bridget Anne Kelly, the governor's former deputy chief of staff, and Bill Stepien, Christie's former campaign manager.

Kelly, who apparently kicked off the lane closures by sending an email that read "time for some traffic problems in Fort Lee," and Stepien have been subpoenaed by a state investigative committee seeking documents and emails related to the lane closures and the aftermath.

Both have refused to comply, arguing the subpoenaed documents would violate due process and their constitutional guarantee against self incrimination.

(Additional reporting by Victoria Cavaliere; editing by Cynthia Osterman)
[© 2014 Thomson Reuters. All rights reserved.]
Copyright 2014 Reuters. All rights reserved. This material may not be published, broadcast, rewritten or redistributed.