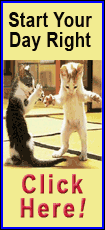 The fight against Muslim separatists and Maoist guerrillas for almost five decades has stunted growth in resource-rich rural areas, besides scaring off potential investment in mines, plantations, energy and infrastructure.

Under the pact, Muslim rebels agreed to disband guerrilla forces, surrender weapons, and rebuild their communities while the government gives them self-rule with wider powers to control their economy and culture.

But potential threats to lasting peace remain, ranging from a small breakaway MILF faction to criminal gangs, Islamist militants linked to al Qaeda and feuding clans, all a reminder to potential investors that region is volatile.

President Benigno Aquino and Malaysian Prime Minister Najib Razak, who briefly put aside his own country's problems over a missing Malaysia Airlines jet to witness the event, smiled and clapped as peace panel leaders signed the autonomy deal.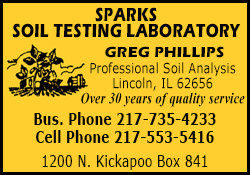 "Let us exchange our bullets for ripening fruit, our cynicism for hope, our histories of sorrow for a future of harmony, peace, and prosperity," Aquino told a gathering of officials, diplomats, lawmakers and Muslim community members.

"I will not let peace be snatched from my people again."

The event marked the final chapter in stop-start negotiations that lasted 17 years.

Malaysia, which has facilitated the peace talks since 2001, pledged its continued support.

"Much work remains, and there will be setbacks along the way," Najib said. "But the commitment to peace — the commitment I see in this room today — must not waver.

BASIC LAW

The final peace deal incorporates all agreements by the two sides, including annexes on power and wealth-sharing, and the creation of a police force for the autonomous Muslim area.

"The comprehensive agreement on the Bangsamoro is the crowning glory of our struggle," Muslim rebel leader Al Haj Ebrahim Murad said, in a reference to the new region, which takes for itself the name used for Muslim and non-Christian natives of southern Mindanao island.

He invited other Islamic groups, such as the Moro National Liberation Front, which opposed the deal, to join the new Bangsamoro political entity.

The next important step is the drafting and passage of the Bangsamoro Basic Law, which Aquino said would be a priority step. Both houses of Congress promised to pass the bill this year to create a new entity and expand the existing Autonomous Region in Muslim Mindanao.

A plebiscite later in Muslim-dominated areas in the south will determine the shape and size of the new region.

The government aims to put in place by 2015 the Bangsamoro Transition Authority, serving as an interim government, Aquino said, before elections in 2016, when his term ends.

Thousands of MILF fighters and supporters gathered under colorful tents at the Muslim rebel camp in Maguindanao to celebrate the conclusion of the deal. Elsewhere in Mindanao, thousands of Muslims held prayer rallies and celebrations.

"The mood is very festive," said MILF official Nasrullah Abdullah. "We are so overwhelmed that members and supporters flocked here to the camp."

(Reporting by Rosemarie Francisco and Manuel Mogato; editing by Clarence Fernandez)
[© 2014 Thomson Reuters. All rights reserved.]
Copyright 2014 Reuters. All rights reserved. This material may not be published, broadcast, rewritten or redistributed.