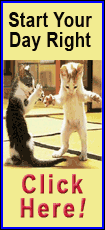 Left winger David Booth scored two unassisted goals, goaltender Eddie Lack made 29 saves and the Canucks beat the Minnesota Wild 5-2 on Wednesday night.

Right winger Zack Kassian, left winger Daniel Sedin and center Ryan Kesler also scored for the Canucks, who won for the third straight time and fourth time in five games, earning an important two points as they keep their faint playoff hopes alive.

"It's huge, we're in a do-or-die position," Burrows said. "If we would have lost this game we probably would have been out of the race."

Vancouver began the night in 10th place in the Western Conference, three points behind Dallas and six behind eighth-place Phoenix. The Stars and Coyotes were idle Wednesday. The Canucks play Thursday at Colorado to complete a two-game trip before beginning a five-game homestand.

"Tomorrow night's another big game, but what happens if you win it," said coach John Tortorella. "We're sniffing. Each game goes by you find a way to get some points. We just want to put some pressure on the people we're trying to catch and see how other teams react as we go about our business."
Center Charlie Coyle and right winger Nino Niederreiter scored for Minnesota, 3-4-4 in its last 11 games.

The Wild, who entered the game in seventh in the conference standings, three points up on Phoenix and six on Dallas, were looking to establish some momentum before beginning a four-game road trip Thursday in St. Louis, a team they lost to eight straight times. The trip also takes Minnesota to Phoenix, Los Angeles and Chicago.

"We have to shift our mindset to tomorrow. As we know, it's going to be a tough game and we can't lose two in a row right now," said left winger Zach Parise.

Tied 1-1, Booth got his second goal midway through the middle period, whistling a wrist shot over Darcy Kuemper's glove after defenseman Jared Spurgeon nearly whiffed on a cross-ice pass, leaving the puck alone in the high slot.

Booth went 32 games without a goal before scoring in Sunday's win over Buffalo.

"He's been kicked around quite a bit out there in Vancouver, but I tell you he has worked hard for a number of months here. Hopefully, that's paying off and he's getting rewarded here," Tortorella said. "He got a couple big goals, he's been getting pucks on net, so good for him. It couldn't come at a better time."

Minnesota nearly tied it three minutes later on the power play, but defenseman Alex Edler raced in to swat away a shot by right winger Jason Pominville that Lack got some of the puck, but was still trickling toward the net.

"Goalie's friend," Lack said with a big smile.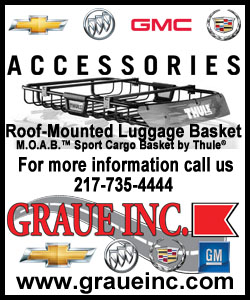 Kassian, who had four assists Sunday, scored with less than a minute to go in the period. Off the faceoff he outmuscled Coyle to the puck, spun and beat Kuemper through traffic. Kuemper made 10 saves before being replaced by Ilya Bryzgalov to start the third period.

Sedin tipped in defenseman Dan Hamhuis' slap shot for a 4-1 lead midway through the third period, and Kesler scored off scramble 49 seconds later.
Niederreiter scored 24 seconds later to make it 5-2.

"It's tough to find a reason right now why we didn't score. But obviously we've got to work on that," said Wild captain Mikko Koivu. "But you can't allow five goals either, we got to be better in front of our goalie and try to make it harder for them to score goals."

Booth gave the Canucks a 1-0 lead with 4:21 left in the first period.

Eight seconds after Lack stopped left winger Matt Moulson's shot with a quick glove save, Booth used defenseman Jonathan Blum as a screen and his shot beat Kuemper on the stick side, eliciting quite a few boos from the home crowd.

Less than two minutes later, the fans were on their feet as Coyle took advantage of an odd carom off the side glass and beat Lack with a wrist shot to tie the game.

NOTES: Vancouver played its first game without C Henrik Sedin, who is expected to miss two weeks with a lower-body injury. Sedin has 11 goals and 47 assists in 74 games all-time against the Wild, the most assists and games played by a player against Minnesota and second-most points. ... With Sedin out, C Ryan Kesler centered the Canucks' top line between Daniel Sedin and Nicklas Jensen. ... Wild D Keith Ballard, who played 148 games with Vancouver during the past three seasons, missed his fifth straight game with a lower-body injury. ... Burrows returned after missing Sunday's game with a left hand injury. He went to the dressing room briefly in the second period after an open-ice hit from Niederreiter. ... The Wild announced that two players underwent successful surgery Tuesday. Both G Niklas Backstrom (core muscle) and F Jason Zucker (tendon in his left quadriceps) are expected to be ready for next season.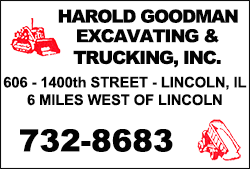 [© 2014 Thomson Reuters. All rights reserved.]
Copyright 2014 Reuters. All rights reserved. This material may not be published, broadcast, rewritten or redistributed.