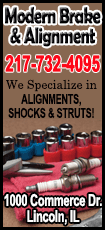 The Rangers (41-29-4) won their fifth consecutive game. They are in second place in the Metropolitan Division with 86 points. The Flyers (38-27-7) are third in the division with 83 points.

New York's fourth line accounted for two goals — one each from right winger Derek Dorsett and center Dominic Moore. Defenseman Ryan McDonagh also notched his 13th.

Right winger Jakub Voracek scored his 21st goal for the Flyers late in the third period.

"They (the Rangers' fourth line) have been doing a great job," said McDonagh. "A lot of the time they start in the D zone draws or not in the offensive zone, so they're doing a good job in their own end, utilizing their speed.

"Those guys can skate, they're big bodies and they're doing a good job of putting pucks to an area on the forecheck where they can create a hit and create separation from the puck."

The Rangers outscored the Flyers 31-9 in the past nine meetings at Madison Square Garden and have captured eight straight games against Philadelphia at home.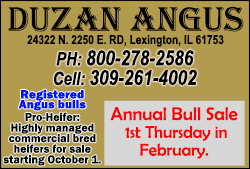 Rangers' goaltender Henrik Lundqvist, making his seventh straight start, stopped 30 shots. He improved to 27-13-3 in his career against the Flyers.

"I think both teams tonight knew the importance of this game," remarked Rangers' coach Alain Vigneault. "Our guys were ready, they came out real strong, even though Philly dominated us as far as shots.

"Tonight it was obvious that when we had a couple of breakdowns, he (Lundqvist) was the difference," Vigneault said.

Philadelphia right winger Claude Giroux, tied for the team lead in goals with 24, didn't manage a shot on goal in 20:37 of ice time.

"We were too spread out and we weren't supporting each other," said Flyers right winger Wayne Simmonds, who recorded a team-high six shots on goal. "We didn't bear down when we had our chances on Lundqvist."

Philadelphia goalie Steve Mason turned away 26 shots. Normally a very aggressive club, the Flyers were outhit 29-22.

Moore gave the Rangers some breathing room with his sixth goal of the season at 7:39 of the third period. He sent a 30-foot knuckler that dribbled through a screened Mason's pads for a 3-0 cushion.

The red-hot McDonagh provided the Rangers with a 2-0 advantage at 5:34 of the second period. The defenseman patiently skated in from the blue line, then sent a wrist shot for his 14th goal of the season and seventh point in his past five games.

Defensemen have scored three of the Rangers' past five goals.

Lundqvist was superb in the second period, stopping left winger Michael Raffl on the doorstep, then diving across the crease to stop right winger Adam Hall's attempt on the rebound. Lundqvist stopped 10 shots in the period.

"It was a great challenge for us, to play a team that has lately been one of the better teams in the league," Lundqvist said. "I think we did a really good job of shutting down their top guys."
Some good forechecking gave the Rangers a 1-0 lead at 8:21 of the first period. Mason attempted to clear the puck around the far boards from behind his net, but the puck was picked off by Rangers fourth line center Brian Boyle, who dumped it in front of the net. Dorsett flipped the bouncing puck with his backhand for his fourth goal of the season.

Philadelphia outshot the Rangers 15-6 in the first period and 31-29 for the game.

"I thought we played a pretty smart period in the first and I thought we got out-worked in the second," said Flyers coach Craig Berube. "We weren't very good on the walls.

"Not enough guys gave what we needed to win the hockey game."

NOTES: The last time the Rangers posted a five-game winning streak was Dec. 30, 2011 to Jan. 10, 2012. ... The Rangers penalty kill was 2-for-2 and is now 31-of-33 (93.9 percent) in the last 12 games. ... New York was without LW Chris Kreider and D John Moore, who were sidelined with hand and head injuries, respectively. ... RW Martin St. Louis, scoreless in his first 11 games since coming over to the Rangers in a March 5 trade with the Tampa Bay Lightning, replaced Kreider on the first line. ... The Rangers recalled C J.T. Miller from AHL Hartford. ... Going into Wednesday's game, the Flyers featured three players with at least 100 penalty minutes — C Zac Rinaldo (130), RW Steve Downie (106) and RW Wayne Simmonds (104). ... Philadelphia led the NHL in penalty minutes with an average of 15.1 a game. ... New York's next four games are all on the road, where it is 23-13-0 this season.
[© 2014 Thomson Reuters. All rights reserved.]
Copyright 2014 Reuters. All rights reserved. This material may not be published, broadcast, rewritten or redistributed.