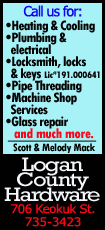 New York Yankees: Sanchez, Gary
C Gary Sanchez, 21, made significant strides in his defensive game the past two seasons, and will open the year at Double-A Trenton after finishing there in 2013. Sanchez had 15 homers and 71 RBIs last year over two levels, but the signing of All-Star C Brian McCann to a five-year contract blocks his path.

Boston Red Sox: Ortiz, David

DH David Ortiz got his wish for a contract extension that almost certainly will keep him with the Red Sox for the rest of his career. "You have a guy like David who's meant so much to the team, on and off the field, for so long, he sort of goes beyond the typical player relationship," GM Ben Cherington said.

Ortiz will make $16 million in 2015, a $1 million raise from his 2014 salary. The agreement also includes a vesting option for 2016 that has a base value of $10 million and escalates to $11 million with 425 plate appearances in 2015, $12 million with 475, $13 million with 525, $14 million with 550, $15 million with 575 and $16 million with 600. There's a 2017 club option with the same escalating values.
Boston Red Sox: Lester, Jon

LHP Jon Lester isn't about to judge anyone else's decisions, but he admits he wouldn't have turned down the $144 million the Tigers put in front of RHP Max Scherzer. "It would be tough, let's put it that way," Lester said. "It would be tough." Like Scherzer, Lester is eligible for free agency after the season. However, while Scherzer tabled conversations, Lester is still trying to work out a deal. The left-handed Lester and right-handed Scherzer were born seven months apart in 1984. Lester owns the better overall career, with two All-Star appearances and 100 victories before his 30th birthday. Scherzer has had the best single season, his 21-3 Cy Young Award-winning 2013 that ended with a loss to Lester's Red Sox in the American League Championship Series.

Boston Red Sox: Middlebrooks, Will

3B Will Middlebrooks can't recite his spring training batting average (.341 through March 26), but he knows he feels different at the plate. "Approach-wise, this is the most consistent I've been," Middlebrooks said. "Just swinging at what I want to swing at, not minding going down 0-2 if the pitcher throws me what I'm not looking for. I just feel comfortable throughout the count with all pitches — off-speed, fastball, in, out." A free swinger with power who is far more prone to striking out than drawing a walk, Middlebrooks never will be confused with his Red Sox teammates who grind out long at-bats and drive up pitch counts. However, he spent considerable time talking with LF Jonny Gomes and DH David Ortiz in an attempt to develop a more disciplined approach.

Boston Red Sox: Breslow, Craig

LHP Craig Breslow (left shoulder soreness) almost certainly will start the season on the disabled list. Breslow didn't make his spring training debut until March 24, giving him one week to prove he was ready for Opening Day. But the Red Sox are, in manager John Farrell's words, taking a realistic approach with Breslow, and it is telling that the veteran lefty was pitching in minor league games. By keeping him out of big league spring training games, the Sox are giving themselves flexibility to backdate his stint on the disabled list. Farrell said the move could be made retroactively, which would allow Breslow to be activated as early as April 5. In Breslow's absence, the Red Sox are expected to give the final seat in the bullpen to RHP Brandon Workman, who would be used in a multi-inning role after getting stretched out as a starter in spring training.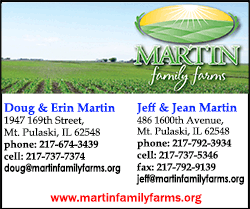 Boston Red Sox: Pierzynski, A.J.

C A.J. Pierzynski is 37, only four years younger than Jason Varitek. He made his big league debut in 1998, Varitek's first full season in the majors. Pierzynski has started 1,589 games behind the plate, the most among active catchers and 217 more than Varitek in his celebrated 15-year career. However, that hasn't stopped Pierzynski from soliciting pointers from Varitek this spring. Two years after retiring, Varitek spent time in camp in his role as a special adviser, assisting catching instructor Dana LeVangie. Pierzynski sought out the former Red Sox captain to unearth a few of the secrets that sparked his admiration for his longtime catching contemporary. "He's one of those guys, he came before me, so you kind of always looked up to him," Pierzynski said.

Tampa Bay Rays: Colome, Alex

RHP Alex Colome was going to start the season in the minor leagues, but the Rays felt good that he could play a major role if they needed another starting pitcher due to injury or inconsistency. However, that changed March 24 when Colome was suspended for 50 games by Major League Baseball after testing positive for Boldenone, a performance-enhancing substance.

New York Yankees: Pineda, Michael

RHP Michael Pineda earned the No. 5 starter job with a strong camp, as he posted a 1.20 ERA through 15 innings. The former All-Star missed the past two seasons due to shoulder surgery after he was acquired in 2012 from Seattle. "Everybody is excited because they know I've been working hard for the last two years and I want to go back to the majors," Pineda said.

New York Yankees: Tanaka, Masahiro

RHP Masahiro Tanaka cost the Yankees $175 million in salary and posting fees over the winter. However, the team continues to temper expectations on the pricy Japanese import, pegging him to start the fourth game of the season April 4 in Toronto. "We feel we have a lot of quality," GM Brian Cashman told the New York Daily News. "We feel better about our pitching today than we did before camp started. We had to see certain stuff from some guys, and we've seen it."

New York Yankees: Ellsbury, Jacoby

CF Jacoby Ellsbury sustained a calf injury March 14 and missed the next two weeks, but the $153 million man believes he will be ready for Opening Day in Houston on April 1. "I have been running the last few days very hard. I feel very confident," Ellsbury told the New York Post after playing in a minor league game March 25. "I feel I could hop in there and play right now and be ready to. I feel I will be ready."

New York Yankees: Jeter, Derek

SS Derek Jeter, entering his final season after missing all but 17 games last year with assorted leg injuries, was batting just .143 during spring training through March 26. "I'm not really too worried about it," manager Joe Girardi said. "It is spring training. He was off for almost like a year and a half. He feels better at the plate. He says his timing, he feels, is closer. I'm not too worried about it. ... Guys have been through spring trainings like this before. I remember a lot of times going through spring training and not getting a lot of hits, and you start off hot as crazy. There's really no reason to waste them at spring training."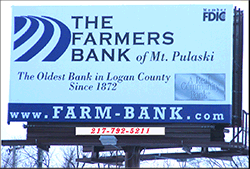 New York Yankees: Cervelli, Francisco

C Francisco Cervelli, who served a 50-game suspension last season for violating baseball's drug policy, reportedly had the inside track for the backup catching job behind Brian McCann with a .417 spring average through March 26. "He came into spring training extremely prepared and he has played well. He has done everything you could ask him to do," manager Joe Girardi said. "He is playing at the level he was before he got hurt last year. He is a good kid and plays hard and does the things I want him to do. He really cares about this game."

Boston Red Sox: Bogaerts, Xander

SS Xander Bogaerts is nothing less than an AL Rookie of the Year candidate. The prized 21-year-old burst onto the scene last year, getting called up in August, taking over at third base in the AL Championship Series and becoming the youngest player to play in the World Series since 20-year-old Miguel Cabrera in 2003. Bogaerts has 20-homer power and the potential to put an end to the Red Sox's revolving shortstop position.

Boston Red Sox: Owens, Henry

LHP Henry Owens, 21, likely seizes the top prospect mantle with SS Xander Bogaerts graduating to the big leagues. The 6-foot-6 lefty doesn't have a blazing fastball, but with a deceptive delivery and a major-league-caliber changeup, he doesn't have to. At one point last season, Owens threw 19 1/3 consecutive no-hit innings at Class A Salem. He will open the season at in Double-A but could be ready for the majors at some point in 2015.

Boston Red Sox: Sizemore, Grady

CF Grady Sizemore is attempting a comeback after sitting out the past two seasons while recovering from several surgeries, including microfracture procedures on both knees. The Red Sox signed Sizemore to a one-year contract, and in the final days of a promising spring training, he was the front-runner to claim the center field job over rookie Jackie Bradley Jr.

Tampa Bay Rays: Lee, Hak-Ju

SS Hak-Ju Lee was supposed to have a big 2013, when he was going to play regularly at Triple-A Durham and show the Rays he would be ready if needed. However, a brutal April knee injury wiped out the rest of his season, and he pretty much is starting 2014 in the same place — actually a few weeks behind due to a late-spring calf strain. He hopes to play his way into Tampa Bay's 2015 plans.
Tampa Bay Rays: Oviedo, Juan Carlos

RHP Juan Carlos Oviedo is hoping to complete a comeback two years in the making, not having pitched in the majors since September 2011. He was sidelined first by identity fraud issues, and then he blew out his elbow, requiring Tommy John surgery. He won't be ready for the start of the season after reporting to spring training a month late due to visa issues, but he looked good in camp and is expected to play a key role in the bullpen during the season.

Toronto Blue Jays: Sanchez, Aaron

RHP Aaron Sanchez, 21, was impressive in spring training, giving glimpses of why he is considered ace-in-waiting. He could get this chance at Toronto some time this season but patience has been the part of the game plan with him and he has yet to pitch above Class A. He should open at Double-A, could be ready for the majors this season and should definitely figure in 2015 plans.

Toronto Blue Jays: Cabrera, Melky

LF Melky Cabrera struggled last season, particularly in the field where he progressively became worse at fielding. It turned out that his leg problems were the result of a benign tumor in his spine. Surgery has taken care of the problem and he had a strong spring training hitting and fielding. He may not achieve the numbers of two years ago that he had with the San Francisco Giants, but he appears ready for a good season at the plate and he also will be able to fill in for CF Colby Rasmus if needed. That was not an option last year even though the previous season he was the regular center fielder for the Kansa City Royals.

Toronto Blue Jays: Goins, Ryan

2B Ryan Goins will open as the starting second baseman, a role he took over by necessity to finish last season. Goins has shown he can handle the job superbly defensively both last season and at spring training even though his first position is shortstop. The big question is whether he can hit well enough to keep the job. He realizes this and has shown he can put down a bunt in appropriate situations.

Toronto Blue Jays: Happ, J.A.

LHP J.A. Happ possibly pitched his way out the starting rotation in spring training, but first he will have a stay on the disabled list because of a back issue. In a vital start for him March 25, he allowed 12 hits and seven runs in three innings as the Blue Jays lost 22-5 to the Pittsburgh Pirates. "He's a good pitcher who is having a bad spring," manager John Gibbons said. Happ has a 20.57 ERA in four spring starts and missed a few days with a sore back. "It hasn't been a big deal," Gibbons said. "It's getting better but we think it's something that has limited a little, it has affected him." RHP Dustin McGowan will take over his spot and will be the starter in the home opener against the New York Yankees on April 4. Other candidates for the rotation, RHP Todd Redmond and RHP Emil Rogers, will go to the bullpen as the Blue Jays open the season with eight relievers and a three-man bench.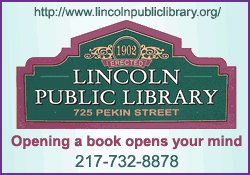 Toronto Blue Jays: McGowan, Dustin

RHP Dustin McGowan is scheduled to open the season as the fifth starter, which means he will pitch the home opener against the New York Yankees on April 4. He made his case March 25 with four scoreless innings in a minor league game in which he allowed three hits and walked none while striking out four. The 32-year-old had several injuries since 2008 and also missed time at spring training with the flu that set back the process of building up to a start. McGowan was scheduled to have a minor league start March 30 and because of his history of injuries, he will be closely monitored. "The big thing is that we don't get ahead of ourselves because we re-evaluate it almost daily to see how he feels," Toronto general manager Alex Anthopoulos said. "He's obviously a big part of wanting to do this as well. As I told him when we were even exploring this, he needs to want to do this because we would never take chances with his career or with his health. He's the one who knows how he feels. He's been through this enough times. He has to communicate with us."

Toronto Blue Jays: Thole, Josh

C Josh Thole won the backup catcher's job on the Opening Day roster because of his experience in catching knuckleballer RHP R.A. Dickey. "I think he's a better hitter than he showed last year, he's made some adjustments but his No. 1 job is to catch Dickey, that's what he's here for," manager John Gibbons said. "We'll take whatever offense we can get. It's just the way he catches the ball, he gets a lot of strikes called. But it was definitely difficult." C Erik Kratz was the other contender for the job.

Toronto Blue Jays: Janssen, Casey

RHP Casey Janssen (sore right shoulder) returned to game action and should be ready for the start of the season. He pitched in his first spring training game March 21 by going one inning against minor-leaguers and followed it up by pitching an inning against the Philadelphia Phillies on March 24. "I think as I continue to challenge my arm, the velocity will come," Janssen said. "I'm still kind of feeling like I'm breaking through some stuff from the winter. Yeah, I'm a command guy and I normally don't look back at the (scoreboard) radar gun because it doesn't really matter to me. Whatever I have that day is what I got and I'll try and use it."

Toronto Blue Jays: Tuiasoposo, Matt

OF Matt Tuiasoposo made the long return trip from Australia after he was claimed on waivers from the Arizona Diamondbacks on March 21 only to find out after a short trial that he would not make the Blue Jays' 25-man Opening Day roster, either. He was with the Diamondbacks for their season-opening two-game series against the Los Angeles Dodgers in Sydney when the process began. "I figured making the trip there, knowing I was out of options, that I had probably made the team," he said. "They had not said anything before we left so I assumed so it was a little bit surprising when they told me on Friday." The right-handed hitter took a 16-hour flight from Sydney through Dallas to Tampa and arrived in Dunedin, Fla., on the night of March 22. He played in left field March 24 against the Philadelphia Phillies, going 1-for-3. He was 1-for-4 with a homer against the Pittsburgh Pirates on March 25. Tuiasoposo played 63 games in left field for the Detroit Tigers last year and another 13 games at first base, one game at third base and one as DH. "Played well for Tigers last year and we had good reports on him," general manager Alex Anthopoulos said in a text. "He gives us a right-handed bat that has positional versatility. Obviously there isn't a lot of time left, but he'll come in and compete for a spot."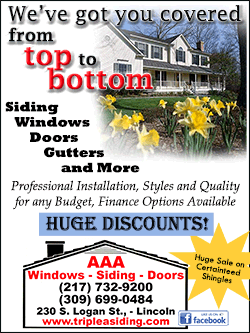 Toronto Blue Jays: Morrow, Brandon

RHP Brandon Morrow said he was satisfied with his outing against the Philadelphia Phillies on March 24 despite allowing five hits, three walks and four runs while striking out four over five innings in a 6-3 loss to the Philadelphia Phillies. "Out of all the base hits, none of them were really struck that hard," Morrow said. "Every one was on a really good pitch. There's really not a lot to complain about as far as the pitches they hit. Obviously I would have liked not to walk the two guys in the two scoring innings that kind of set up the scoring for them. So, yeah, I was pleased with the way I threw." Morrow is scheduled to make his final start of spring training in Montreal on March 29 to set him up for the start on April 3, the finale of a four-game series against the Tampa Bay Rays. Originally, he had been scheduled to start the home opener April 4 against the New York Yankees.

Toronto Blue Jays: Reyes, Jose

SS Jose Reyes tweaked his left hamstring in a game against the Detroit Tigers on March 22. An MRI on March 24 showed a slight strain and he was listed as day-to-day with Opening Day on March 31 at Tampa Bay still considered a possibility.

Tampa Bay Rays: Moore, Matt

LHP Matt Moore escaped serious injury after being struck in the face by a line drive March 23. Moore received stitches for a cut lip but otherwise had no issues, having deflected the line drive with his bare hand. "We were very lucky," Moore said. "Extremely fortunate." Moore was in line to make his final spring start as scheduled March 28 and open the season in the rotation.

Tampa Bay Rays: Odorizzi, Jake

RHP Jake Odorizzi won the fifth spot in the rotation, beating out LHP Cesar Ramos, who went back to his long-relief role, and LHP Erik Bedard, who was released to seek other opportunities. Odorizzi credited teammate Alex Cobb for showing him how to throw a better changeup, specifically the hybrid splitter-changeup Cobb uses well. "The help I got from Cobb was the big determiner," Odorizzi said. "Without him, I don't think I'd be in this situation right now."

Tampa Bay Rays: Guyer, Brandon

OF Brandon Guyer won the last spot on the bench, beating out non-roster INFs Wilson Betemit and Jayson Nix. Guyer, who came to the Rays in the January 2011 deal that sent RHP Matt Garza to the Cubs, put up solid numbers when healthy at Triple-A (.305 average, .865 on-base-plus-slugging percentage) but he has played in only 18 big-league games. "We haven't seen a lot here, but we really like what he'd done in Triple-A," manager Joe Maddon said. "A combination of skill and the metrics that are behind him indicate this guy should be a pretty good baseball player."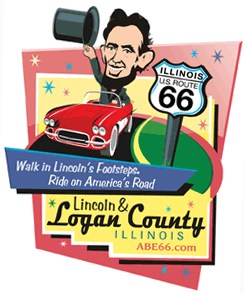 Free agent: Lowe, Mark

RHP Mark Lowe was disappointed to miss out on a job in the Rays bullpen, but he thanked the team for granting his release ahead of his March 28 opt-out date so he could seek a big-league job elsewhere. "I knew there was a pretty packed house in the bullpen, and it's just the way it goes," said Lowe, who had a 0.87 spring ERA, allowing just one earned run in 10 1/3 innings. "I couldn't have done anything different, that's basically what they told me. That's all I came here to do is make the decision hard for them."

Baltimore Orioles: Schoop, Jonathan

2B Jonathan Schoop could break camp with the big league club, or he could be called upon as a mid-season promotion to beef up the offense. Schoop was impressive in a small sample size in September 2013, and he worked his way into the picture in spring training. He is the club's future second baseman, and the future may be here sooner than many initially suspected.

Baltimore Orioles: Bundy, Dylan

RHP Dylan Bundy (elbow) begins the season on the disabled list and will need to build up innings. While 2014 was initially a target for the young phenom to burst onto the scene, it is now almost assuredly a lost season. He's aiming for a late-June return, but the Orioles will work the 20-year-old back at a conservative pace, and any late-year production from him will be a bonus.

Baltimore Orioles: Markakis, Nick

RF Nick Markakis battled injuries in each of the past two seasons and is in the last guaranteed year of a multi-year contract. He is still valuable defensively, but his productivity has declined. Healthy for an offseason for the first time in years, Markakis was able to add some strength and it showed as he drove the ball well in spring training. It has to translate, though, to the regular season, or the Orioles will be declining his $16 million option for 2015.

Baltimore Orioles: Lombardozzi, Steve

INF Steve Lombardozzi was acquired in a trade with the Detroit Tigers, providing the Orioles with a bona fide utility man. The Maryland native and former Nationals infielder was picked up in return for veteran non-roster invitee INF Alex Gonzalez.

Baltimore Orioles: Adams, David

INF David Adams was claimed off waivers from the Cleveland Indians. Adams, who plays both second and third base, will provide some insurance for the Orioles, who are awaiting the return of start 3B Manny Machado from knee surgery. Adams batted .192 with two home runs and 13 RBIs in 43 games with the New York Yankees in 2013.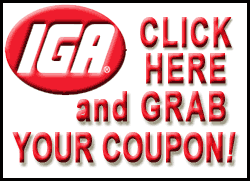 Baltimore Orioles: De La Cruz, Kelvin

LHP Kelvin De La Cruz was designated for assignment to make room for INF David Adams. The lefty, acquired early in the offseason from Texas, was contending for a relief spot in a bullpen with talented, young left-handers in place.

Baltimore Orioles: Ayala, Luis

RHP Luis Ayala was signed to a minor league deal with an invite to spring training, but because it was late in camp, he will not have a chance to make the big league roster. Ayala was with the Orioles in 2012 and would provide some depth for the club in middle relief.

Baltimore Orioles: Brach, Brad

RHP Brad Brach made a great run at landing on the Opening Day roster after he was acquired in the offseason. But in a numbers game, the former Padres reliever was optioned to Triple-A Norfolk. He will be one of the first relievers called upon should the Orioles need support early in 2014.

Baltimore Orioles: Almanzar, Michael

INF Michael Almanzar (left knee) could begin the season on the 15-day disabled list with patella tendinitis. The stint on the shelf would also allow the Orioles to keep the versatile Rule 5 pick for the near-term, rather than lose him back to the Boston Red Sox.

Toronto Blue Jays: Encarnacion, Edwin

1B Edwin Encarnacion came out of a 10-6 win over the New York Yankees on March 26 in the fifth inning after being hit by a pitch on the right forearm by RHP Preston Claiborne. Blue Jays general manager Alex Anthopoulos said Encarnacion suffered only a bruise and that no problems were expected.

Hanson, Tommy

RHP Tommy Hanson was released March 26 after giving 11 runs — 10 earned — and 14 hits in 14 Cactus League innings for a 6.43 ERA. Hanson would have been guaranteed a $2 million salary if he made the Opening Day roster, but instead he was owed $125,000 in termination pay. The 27-year-old was signed as a minor league free agent in the offseason after going 4-3 with a 5.42 ERA in 15 games, including 13 starts, last season with the Los Angeles Angels.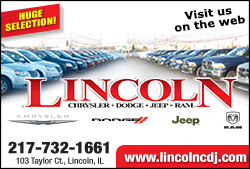 Texas Rangers: Scheppers, Tanner

RHP Tanner Scheppers will start the season opener March 31 against the Philadelphia Phillies. It will be Scheppers' first major league start, as his previous 115 appearances with the Rangers over the past two seasons came as a reliever. The last pitcher to make his first career start on Opening Day was Fernando Valenzuela with the Los Angeles Dodgers in 1981. Scheppers has started just 12 times in 210 professional games, the last start coming in 2011 for Triple-A Round Rock. Scheppers had an outstanding 1.88 ERA in 76 games last season while also registered his first big-league save.

Texas Rangers: Darvish, Yu

RHP Yu Darvish will miss his first Opening Day start in three years because of a neck issue. Assistant GM Thad Levine indicated that Darvish could begin the season on the disabled list, saying there is no timetable for his return. No structural damaged was found when Darvish was examined March 26 in Dallas by neck and back specialist Drew Dossett.

"I knew I wasn't going to be ready for Opening Day, so I made this decision," Darvish said. "I didn't want to burden the team, so I made the decision now. If it was a shoulder or elbow, it would be really different. I don't know what to feel. It is what it is."

Texas Rangers: Murphy, Donnie

INF Donnie Murphy was claimed off waivers by the Rangers from the Cubs on March 26, and he could see significant action with 2B Jurickson Profar expected to be out until at least mid-June with a torn muscle in his right shoulder. Last season, Murphy hit .255 with 11 home runs in 46 games with the Cubs. He is one of a number of players who could get starts at second base along with INF Josh Wilson, INF Adam Rosales and INF Kensuke Tanaka.

Texas Rangers: Ross, Robbie

LHP Robbie Ross won a spot in the rotation with a strong spring showing in which he posted a 1.27 ERA, giving up four runs — three earned — and 18 hits in 21 1/3 innings. Ross spent the first two years of his major league career pitching in relief for the Rangers in 2012-13, posting a 2.62 ERA in 123 games. He had a 3.03 ERA in 65 games last season.

Texas Rangers: Saunders, Joe

LHP Joe Saunders made the rotation after coming to camp as a non-roster player on a minor league contract and having a poor spring in which he allowed 15 runs — nine earned — on 18 hits in 8 1/3 innings for a 9.72 ERA. Saunders is also coming off a sub-par 2013 season with the Seattle Mariners in which he went 11-16 with a 5.26 ERA in 32 starts. However, the Rangers are banking on Saunders' track record. He is 89-81 with a 4.30 ERA during his nine-year career. End of Part 1 — more to follow
[© 2014 Thomson Reuters. All rights reserved.]
Copyright 2014 Reuters. All rights reserved. This material may not be published, broadcast, rewritten or redistributed.