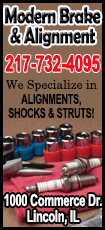 The benchmark S&P 500 turned nearly flat for the year after falling almost 1 percent this week as many of the market's biggest trading favorites lost their momentum.

"The decliners once again are the tech and small-cap names. The decline is not as steep as it was earlier this week, but the continued weakness we see in these sectors suggests that investors are becoming more cautious as money continues to leave the stock market," said Ryan Detrick, senior technical strategist at Schaeffer's Investment Research in Cincinnati, Ohio.

A steep drop in Citigroup Inc <C.N> shares, which suffered their biggest daily decline since November 2012, helped push the S&P 500 lower a day after the Federal Reserve rejected the bank's capital plan. The S&P financial index <.SPSY> lost 0.6 percent and was the worst-performing sector.

But the S&P 500 managed to hold above the 1,840 level, which has recently acted as support, as the end of the quarter approached and money managers engaged in "window dressing," adjusting positions to improve the look of their portfolios.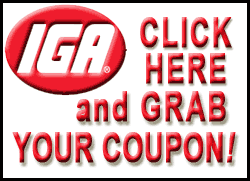 "The market has been given plenty of reasons to sharply sell off, and it does not seem as though there is that spirit to do it. Clearly, we are coming to the end of the quarter, and no one is particularly interested in marking the book down," said Peter Kenny, chief executive officer of Clearpool Group in New York.

The Dow Jones industrial average <.DJI> dipped 4.76 points or 0.03 percent, to end at 16,264.23. The S&P 500 <.SPX> lost 3.52 points or 0.19 percent, to close at 1,849.04. The Nasdaq Composite <.IXIC> dropped 22.346 points or 0.54 percent, to finish at 4,151.232.

At the close, the S&P 500 was up just a fraction of a point for the year.

The Russell 2000 index <.TOY>, a widely use gauge for small-cap stocks, fell 0.4 percent to 1,151.44.

Citigroup <C.N> tumbled 5.4 percent to $47.45 a day after the Fed rejected the bank's plan to buy back $6.4 billion in shares and boost dividends, saying that Citi wasn't sufficiently prepared to handle a potential financial crisis. A source close to the matter told Reuters that Citi officials had not expected the rejection.

The Fed also rejected Zions Bancorp's plan late on Wednesday. Shares of Zions Bancorp <ZION.O> slid 1.2 percent to end at $29.83 on Thursday.

Big tech names also dropped, including Google Inc <GOOG.O>, off 1.6 percent at $1,114.28, Microsoft <MSFT.O> down 1.1 percent at $39.36, and Amazon.com <AMZN.O> down 1.4 percent at $338.47.
Data showed that the U.S. economy grew a bit faster than previously estimated in the fourth quarter, while new claims for jobless benefits dropped to a near four-month low last week. But contracts to buy previously owned homes fell in February to their lowest level since October 2011.

The United States and the European Union on Wednesday agreed to prepare possibly tougher economic sanctions in response to Russia's annexation of Ukraine's Crimea territory.
While Western leaders had said earlier that they would hold off on new sanctions unless Moscow takes further destabilizing actions in the region — which Russian President Vladimir Putin last week said he wasn't interested in doing — investors are concerned about the potential fallout of a prolonged conflict.

Concerns about the effect of sanctions on Russia's energy sector and global supplies helped push crude oil prices and the S&P energy index <.SPNY> higher. In addition, Exxon Mobil Corp <XOM.N> gained 1.6 percent to $96.24 after Bank of America Merrill Lynch boosted its rating on the stock to "buy." <O/R>

Volume of about 6.5 billion shares traded on U.S. exchanges, slightly below the 6.9 billion average so far this month, according to data from BATS Global Markets.

Advancers outnumbered decliners on the New York Stock Exchange by a ratio of about 8 to 7. On the Nasdaq, the opposite trend prevailed, with nearly eight stocks falling for every five that rose.

(Editing by Jan Paschal)
[© 2014 Thomson Reuters. All rights reserved.]
Copyright 2014 Reuters. All rights reserved. This material may not be published, broadcast, rewritten or redistributed.