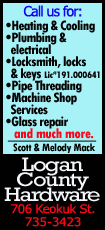 Dallas led 101-97 with 1:46 to go, but was outscored 8-0, capped by two Paul free throws with 12.6 seconds left to trail by four. It is the third consecutive painful defeat to Los Angeles for Dallas this season. In mid-January in Los Angeles, the Mavericks blew a 17-point lead with less than five minutes left, and the Clippers won two weeks earlier in Dallas after Paul left the game with a separated right shoulder that would sideline him for the next six weeks.

Paul, who was 0-for-12 from the floor in a loss at New Orleans on Wednesday, said he was thinking about the night when he got to the arena.

"We need to start playing like that more often to tell you the truth," Paul said. "We knew it was going to be a playoff-type game going into the game. We saw that Oklahoma City game (a loss at Dallas) the other night and they're not just fighting for their playoff lives, we're trying to get up for the playoffs, too."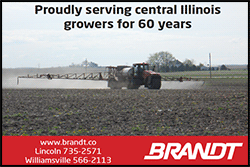 This loss could ultimately cost Dallas (43-30) a playoff berth with nine games left in the regular season as the Mavs are currently out of the playoff picture, one-half game behind the Phoenix Suns and a full game behind the Memphis Grizzlies.

"We have to shake it off," Mavs coach Rick Carlisle said. "I didn't do an analysis just now but I think our guys are disappointed. They fought hard. We made mistakes and mistakes are very costly. Eighteen turnovers in a game like this for 24 points is too many, so decision-making has got to be better. It's basically the next game becomes the most important game of the year, that's just how it is going to be, every one down the stretch."

It was also Dallas' third heartbreak loss with two games left on this eight-game homestand. Against the Clippers, they wasted a vintage, 23-point performance from guard Vince Carter. Forward Dirk Nowitzki, who scored 32 points in Tuesday's big win over Oklahoma City, finished with 21 points, but had a disastrous fourth quarter.

He missed his final six shot attempts and two of three free throws after being fouled behind the arc with 3:05 to go. Guard Monta Ellis, who hit a fade-away in the lane to give Dallas the 101-97 lead, was just 4-for-19 from the floor for 12 points. In final 90 seconds, Dallas launched rushed, ill-advised shots that essentially cost them a victory.

"We just didn't get good looks," said Mavs guard Devin Harris, who had seven points on 1-for-5 shooting. "We took some tough shots with a minute, minute-and-a-half to go. We couldn't get anything to fall and defensively we had some lapses where we gave up some layups and some easy baskets. We've got to do a better job of executing."

The Clippers (51-22), who are fighting for the No. 3 seed with the Houston Rockets, got nine points from Paul in the final quarter. Forward Blake Griffin finished with 18 points, 13 rebounds, four assists and two blocks. He had consecutive layups that first tied at 101 and then gave the Clippers the lead out of a timeout, 103-101 with 33.9 seconds to go.

Center DeAndre Jordan produced 16 points and 15 rebounds and Jamal Crawford gave Los Angeles 14 points off the bench despite a cold-shooting night.

"I told them before the game it's going to be an emotional game," Clippers coach Doc Rivers said. "It's going to be a playoff game, because Dallas, they're fighting. I told them if you don't meet their energy you're not going to win because they're fighting for their lives right now. You've got to act like it's a playoff game."

The Mavericks led by 12 points in the second quarter behind a 19-4 run, but that advantage quickly evaporated to 60-58 at halftime. The game turned chippy in the third quarter and the Clippers rode the emotion to a 77-70 lead. But Dallas roared back with a 21-4 run and led 91-81 with 9:19 to go.

NOTES: Mavericks C Sam Dalembert missed the morning shootaround with a stiff back. Listed as a game-time decision, he was in Dallas starting lineup. ... Entering Thursday's game, Clippers F Blake Griffin had scored 20 points or more in a career-best 30 consecutive games. It is the second-longest streak in the NBA this season behind Kevin Durant's 44 in a row. The streak was broken, however, as Griffin finished with 18 points Thursday. ... Clippers G J.J. Redick (bulging disc lower back) hopes to return with at least three or four games left in the regular season. He's been limited to just 30 games this season while also missing time earlier in the season with a fractured hand. ... Dallas played the sixth of a franchise-long eight-game homestand. Three of the previous five games went to overtime with the Mavericks going 1-2 in those games. ... Mavericks F Shawn Marion entered the game needing five steals to pass Magic Johnson (1,724) for 17th place on the all-time list.
[© 2014 Thomson Reuters. All rights reserved.]
Copyright 2014 Reuters. All rights reserved. This material may not be published, broadcast, rewritten or redistributed.