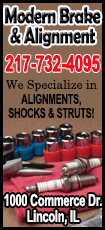 Defenseman Drew Doughty scored the tiebreaking goal early in the third period and the streaking Kings tied a franchise record with their eighth straight road win on Thursday night, beating the slumping Pittsburgh Penguins 3-2.

Doughty's winner, his ninth goal of the season, came at 3:51 of the third when he one-timed a pass from left winger Dustin Brown at the right circle for his ninth goal.

Center Jeff Carter (26th) and defenseman Alec Martinez (10th) also scored for the Kings.

The Kings (43-25-6) won eight games in a row away from home from 1974 to 1975. They are 8-0 on the road since returning from the Olympic break and have won five consecutive games overall and 13 of their last 16.

It was also the Kings' first win in Pittsburgh since Oct. 10, 2003.

"We're happy with the way we're playing right now, for sure," Doughty said. "We're coming together at the right time. We're playing hard. We're scoring goals, which we sometimes struggle to do, and we're playing good defensively like always. To be hitting our stride at this point and beating some very good teams we had to play in the East right now, that's a confidence-booster."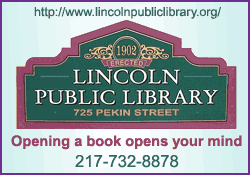 The Kings, who have eight games remaining in the season, hold an eight-point lead over the Phoenix Coyotes for the third and final playoff spot from the Pacific Division.

Though they still hold a comfortable lead in the Metropolitan Division, the Penguins (46-22-5) are 2-5-1 in their last eight games. Left wingers Chris Kunitz (33rd) and Taylor Pyatt (fourth) scored Pittsburgh's goals.

The Penguins appeared to score the tying goal a little less than six minutes after Doughty's score when center Brandon Sutter knocked in a loose puck on a scramble in front of the net during a power play. However, the goal was disallowed after video review because it was determined the Penguins had interfered with goaltender Martin Jones.

"I didn't have much of a view, but I just felt the puck under me and I felt like I got pushed in," Jones said. "It's the ref's judgment there, so I'm happy we got the call."

That capped a frustrating night for the Penguins, who went 0-for-7 on the power play and are in a 4-for-34 slump with the man-advantage.

"There have been numerous times this year where we have no business being in the game and the power play gets a couple goals and we find a way to win," Penguins defenseman Matt Niskanen said. "Right now, it's not happening for us. We're in a rough patch. We're doing the right things. We shot a lot of pucks and had a lot of people around the net with the one disallowed goal tonight."

Backup goalies started for each team as Jones gave Jonathan Quick the night off and the Penguins' Jeff Zatkoff spelled struggling Marc-Andre Fleury, who is 0-3-1 with a 3.76 goals-against average in his last five games. Jones made 35 saves. Zatkoff stopped 29 shots.
Carter scored a power-play goal at 15:23 of the first period and Martinez put the Kings up 2-0 at 6:59 of the second.

Kunitz got the Penguins on the board when he answered Martinez's goal 34 seconds later. Pyatt drew the Penguins into a 2-2 tie at 15:42 of the second.

Though disappointed in the loss, coach Dan Bylsma was happy with the Penguins' effort, which has come into question in recent weeks.

"We came back and I like the way we competed and pushed in the third period," Bylsma said. "We didn't get the goal there (by Sutter), but there was a response by our team in this game."

NOTES: Penguins C Marcel Goc suffered a lower body injury in the second period and did not return. ... RW Beau Bennett returned to the Penguins after his three-game conditioning assignment expired at Scranton/Wilkes-Barre of the American Hockey League but was not activated. Bennett has been limited to 12 games this season because of a broken wrist that required surgery in November. ... Kings LW Dustin Brown was credited with five hits as were LW Chris Kunitz, LW Tanner Glass, D Robert Bortuzzo and D Brooks Orpik of the Penguins. ... How highly does Kings coach Darryl Sutter think of C Anze Kopitar? "I think you can make a case that Anze is the best player in the league other than (Penguins C) Sidney Crosby," Sutter said. ... The Kings return home on Saturday night to play the Winnipeg Jets. ... The Penguins visit the Columbus Blue Jackets on Friday night.
[© 2014 Thomson Reuters. All rights reserved.]
Copyright 2014 Reuters. All rights reserved. This material may not be published, broadcast, rewritten or redistributed.