The shootout went 13 rounds — the Islanders made shots in the bottom of the third, seventh and 11th frames to keep the game alive. But Salo made a nifty flick past Isles goalie Evgeni Nabokov, and Bishop closed out the win with the save.

"First and foremost, we got two points ... we've played much better. We've played better and lost games," Lightning coach Jon Cooper said. "They're not all Picasso, but we're going to have to be better."

The Lightning (40-24-9), piling up points as the playoffs near, earned at least a point for the 10th game in a row, going to overtime for their third game in a row. Tampa Bay trailed in the third period and survived 67 seconds of 5-on-3 hockey in the third period.

Tampa Bay had a power play for the final 1:09 of overtime but couldn't avoid going to shootout for a second straight game. The Islanders (28-35-10) saw a two-game win streak come to an end.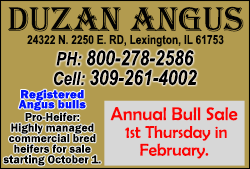 "You don't score on a 5-on-3, most times, you're not going to win many hockey games," Islanders coach Jack Capuano said. "Down the stretch, all I'm looking for is work ethic ... 8-10 rookies, whatever we have in our lineup, we're not worrying about the outcome, but how we play and how we look."

Tampa Bay took a 1-0 lead in the opening minute of the second period when right wing Ryan Callahan redirected a point shot by defenseman Radko Gudas for his 14th goal of the season and his third since joining the Lightning.

Just 64 seconds later, the Islanders answered when center Ryan Strome found a loose puck behind the net and flicked a shot behind the back of Lightning goalie Ben Bishop for his fifth goal of the season and a 1-1 tie with 18:27 left in the period.

The Islanders nearly caught a break, scoring an empty-net goal when Bishop cleared a puck poorly, but it was waved off by an offsides call. New York did take the lead with 11:43 left in the second — again from behind the net — as center Frans Nielsen fed a pass to defenseman Matt Donovan, who scored on a diving shot for his second goal of the season and a 2-1 lead.

The Lightning survived a 5-on-3 power play early for more than a minute in the third — Tampa Bay center Steven Stamkos was called for hooking with 19 seconds left in the second, then Callahan was called for tripping 34 seconds into the third. The Lightning's penalty-kill unit held off the siege, giving momentum back to the home team.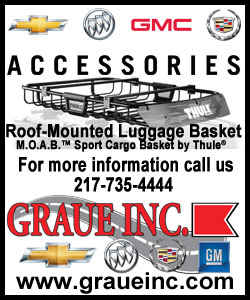 Callahan struck again to tie the game with 14:10 left — his two goals Thursday matching his total from his first 10 games with Tampa Bay — on a rebound in front of the net after a shot by defenseman Eric Brewer.
After overtime, a 13-round shootout — two frames shy of the NHL record — tested the depth of both teams. Four Lightning players had connected in shootout all season, and five did so Thursday. Cooper noted that defensemen scored three of his team's five shootout goals — the last from Salo, who savored the rare chance to close out a win himself.

"You've got to tie up your skates," Salo joked. "It's not often you get a chance to shoot like that. It's a nice feeling. It's a league that has the best goalies in the world, so it's not easy to go down and beat those guys."

NOTES: ... Tampa Bay is back on the road Saturday at the Buffalo Sabres, while the Islanders return home Saturday to face the New Jersey Devils. ... The Lightning are enjoying two of the best three rookie seasons in team history in terms of scoring. LW Ondrej Palat (51 points) and C Tyler Johnson (47) trailed only Brad Richards, who set the franchise rookie record with 62 points in 2001-02. ... Tampa Bay has played it close lately, with seven of its previous nine games decided by a goal, including the last three. The two previous meetings with the Islanders were decided by shootouts, with each team winning one. ... The Islanders continue to hover close to a .500 record in their history, with 1,399 wins and 1,398 losses. They also have 347 ties and 102 overtime losses. ... New York has the league's best comeback unit, with an NHL-best eight wins this season in games it trailed entering the third period, as well as nine games in which it rallied from a deficit of at least two goals.
[© 2014 Thomson Reuters. All rights reserved.]
Copyright 2014 Reuters. All rights reserved. This material may not be published, broadcast, rewritten or redistributed.