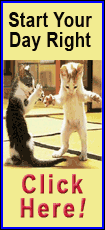 The company's shares initially rose as much as 10.6 percent before falling back amid conflicting opinions from analysts on how the FDA will likely rule. The shares were down 3.3 percent at $5.03 in early afternoon trading.

The reviewers issued their report ahead of a meeting on Tuesday of outside advisers to the FDA, who will discuss clinical trial data and advise on whether the product, Afrezza, should be approved. The FDA is not obliged to follow the advice of its advisory panels but typically does so.

Afrezza is a whistle-sized inhaler designed to deliver more effective, rapid-acting insulin than injectable products offered by Eli Lilly and Co and Denmark's Novo Nordisk.

In early 2011, the FDA rejected Afrezza and asked for two more clinical trials, one for Type 1 diabetes and one for the more common Type II form of the disease. The FDA wanted MannKind to prove that a second-generation version of the device, known as the Dreamboat, was equivalent to a first-generation inhaler known as MedTone.
The FDA staff raised questions about dosing, missing data, bronchospasms, or constriction of the air passages of the lung, and Afrezza's effect on lung function, but raised no major new safety concern.

"There do not appear to be any patterns suggesting a difference in safety between the two devices in regards to serious adverse events," the review found.

Craig Suvannavejh, an analyst at MLV & Co said the document revealed "no smoking guns."

"Based on our quick read thus far, we come away positively and see no major issues that would derail a positive outcome," he said in a research note.

By contrast, Simos Simeonidis, an analyst at Cowen and Company, said the documents "don't paint a rosy picture." He said the drug is unlikely to win approval for Type 1 diabetes and that winning approval for Type 2 is "a stretch."

The FDA review found that the Dreamboat inhaler was effective in lowering HbA1c, a measure of blood sugar, compared with a placebo in patients with Type 2 diabetes. The results appeared less robust in patients with Type 1 disease.

"Chances for a positive panel and approval in Type 2 appear better than Type 1, but a lot of questions around efficacy remain," Simeonidis said.

Patients with diabetes do not produce enough insulin or are unable to use insulin effectively. As a result, excess glucose builds up in the blood. Symptoms include increased thirst, hunger, fatigue, weight loss and infections. Uncontrolled, it can lead to kidney failure, blindness, heart disease and stroke.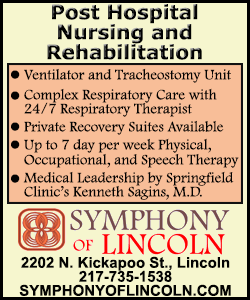 Inhaled insulin has a checkered history. In 2006, the FDA approved Exubera, an inhaled insulin device made by Pfizer Inc that had been expected to generate annual sales of $2 billion. But the inhaler was bulky and patients were put off by the need for periodic lung function tests. Pfizer abandoned the product after sales failed to take off.

Lilly and Novo Nordisk also dropped their inhaled insulin products. Subsequently, clinical trials revealed a possible, though unproven, link between Exubera and lung cancer.

The FDA's review of Afrezza found four cases of lung cancer during the development program. In two of the cases, the patients had a prior history of heavy tobacco use. The other two did not, but Dr. Lee Pai-Scherf, who is with the FDA's oncology products division, examined the data and said "the available characteristics are consistent with what would be expected in this population."

Pai-Scherf added, however, that "the current available evidence does not allow a meaningful analysis" regarding the risk of lung cancer in patients exposed to Afrezza because of small numbers and other confounding factors.

Cory Kasimov, an analyst at J.P. Morgan, said these seemingly unresolved issues may require more data, but said that could potentially be obtained after the drug has been approved.

"Overall, the documents are somewhat more benign than many anticipated," he said. "However, there will be some potentially tenuous discussion topics on Tuesday."

(Reporting by Toni Clarke; editing by Doina Chiacu, Peter Galloway and Jonathan Oatis)
[© 2014 Thomson Reuters. All rights reserved.]
Copyright 2014 Reuters. All rights reserved. This material may not be published, broadcast, rewritten or redistributed.