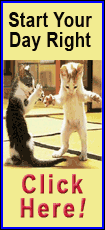 The fall of Flita and Ras Maara, two of the last rebel bastions in the area, is likely to push militants and refugees over the border into Lebanon, risking further destabilizing the Mediterranean country whose own 15-year civil war ended in 1990.
"The Army and Armed Forces restored stability and security to the towns of Ras Maara and Flita ... after getting rid of the fleeing terrorists and destroying their weapons," state news agency SANA said.
The government has been making incremental gains along the highway as well as around Damascus and Aleppo in recent months, regaining the initiative in a conflict which entered its fourth year this month.
Assad needs to secure the route to transport chemical agents out of Syria via the coast, part of an agreement with the Organisation for the Prohibition of Chemical Weapons (OPCW) to remove Syria's chemicals weapons arsenal.
The war in Syria has already heightened sectarian tensions between Shi'ite and Sunni Muslims in Lebanon, causing insecurity and political gridlock.

(Reporting by Oliver Holmes; editing by Robin Pomeroy)
[© 2014 Thomson Reuters. All rights reserved.]
Copyright 2014 Reuters. All rights reserved. This material may not be published, broadcast, rewritten or redistributed.