Playing their fourth game in five nights, all on the road, the Blazers opened a big lead in the third quarter and cruised to a 91-74 victory over the Chicago Bulls at the United Center. The Bulls hadn't played since Monday.

Portland continued to enjoy the return of Aldridge, who produced five points and 13 rebounds. He returned Thursday against Atlanta after missing seven games with a back injury.

After going 4-9 over a 13-game stretch, the Blazers (47-27) are now winners of two in a row.

"His presence on the court puts pressure on everyone," Portland coach Terry Stotts said. "He does a lot more to help us win than just his field-goal percentage. I liked his demeanor out there tonight. When he rebounds, he is a force for us."

Guard Mo Williams led Portland with 18 points off the bench. Guard Damien Lillard added 16, while forward Nicholas Batum and center Robin Lopez scored 13 each, while Lopez added five blocks.
"Even if he (Aldridge) didn't have a big point night, he puts pressure on everyone," Lopez said. "When he gets the ball on the block, they have to double-team him. Everyone else benefits."

The Blazers' biggest advantage was in 3-point shooting. They knocked down 10 of 22 attempts from long range, compared to 3-for-17 by the Bulls.

"We were flat. They had something to do with it," Chicago coach Tom Thibodeau said. "We didn't cover the line the way we needed to. It just seemed like we were a step behind the play."

Portland was in good shape at halftime, leading 47-36, then turned up the heat in the third quarter. In the first three minutes of the second half, Batum hit a pair of 3-pointers, guard Wesley Matthews hit one and the Blazers put together a 13-2 run in less than three minutes of playing time.

When Aldridge added a layup, Portland led 62-38 with 7:56 remaining in the third quarter and Chicago never got back in it.

"I'm really proud of the way we played tonight," Stotts said. "We stayed locked in and our defense was solid. We didn't give up easy baskets to them. It also helped that we came out in that third quarter and made shots."

Forward Carlos Boozer led the Bulls (40-32) with 16 points and 12 rebounds after scoring 10 in the first quarter. Two other players recorded double-doubles — forward Taj Gibson had 13 points and 10 rebounds, while center Joakim Noah finished with 11 points and 10 boards. Guard D.J. Augustin added 15 points for the Bulls, who shot 39.3 percent from the field.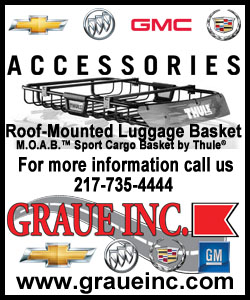 Chicago has now lost six in a row against Portland. The Blazers beat the Bulls in Portland 98-95 back on Nov. 22, the night guard Derrick Rose suffered torn cartilage in his right knee and was lost for the season.
The first quarter moved slowly, with a score of 9-6 until the Blazers became the first side to hit double-figure points with 5:05 remaining. After taking an early 6-2 lead, the Bulls missed their next seven shots and finished the first quarter going 8-for-23 from the field (34.8 percent).

"I thought we got some good looks early on that didn't go down and it sort of snowballed rom there," said Bulls forward Mike Dunleavy, who went 1-for-9 from the field. "Just one of those nights, not our best. Not our best, for sure."

Lillard's 3-pointer with 38.6 seconds left gave Portland its largest lead of the first half at 11 points, which carried into intermission.

NOTES: Portland coach Terry Stotts did not give much thought to sitting F LaMarcus Aldridge for the second of back-to-back games. Aldridge returned Thursday from seven games off with a back injury and delivered 25 points and 16 rebounds in 32 minutes at Atlanta. "We evaluated him after the game," Stotts said before facing the Bulls. "Then this morning, he's still sore, but we'll try to go with the same plan we did last night." ... Heading into Friday's game, Chicago G Kirk Hinrich had made a 3-point basket in 14 straight games, his longest streak since 2007. ... Flying into Chicago early Friday morning after playing in Atlanta, the Blazers apparently had a rough landing. Play-by-play announcer Mike Barrett tweeted, "There's new No. 1 on my personal list of scariest landings ever. ... That was no fun. Pilots earned their money in this wind." ... Since Feb. 1, the Bulls' leading scorer has been F Taj Gibson (15.3 ppg), who did not average in double figures during his first four years in the league.
[© 2014 Thomson Reuters. All rights reserved.]
Copyright 2014 Reuters. All rights reserved. This material may not be published, broadcast, rewritten or redistributed.