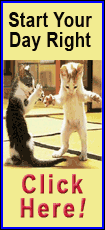 Well, there are only two left now after the Ducks were stunned by a shocking, and costly, 4-3 overtime loss to the Oilers Friday at Rexall Place.

"We pissed away a point," said Ducks coach Bruce Boudreau, after Oilers captain Andrew Ference scored with 1:09 left in overtime. "We had opportunities to win it and put it away and we didn't. When you let a team back into a game, that happens and you are not going to get what you want."

The Ducks were playing Edmonton, but their sights are set squarely on San Jose, as both California teams are in a furious battle for the top spot in the Pacific Division. Not only does first place guarantee home-ice advantage for at least the first two rounds of the playoffs, but it means not having to meet the big, tough and battle-tested LA Kings in the first round.

The Ducks came in with 101 points, two back of the Sharks, and needed to close that gap with one of their three games in hand.

That they couldn't get it done — against Edmonton — hurts.

"We let them hang around," said Ducks center Patrick Perreault. "We couldn't find a way to keep going at them and they get that goal in overtime.

"We have to play hard for 60 minutes every night. We can't just play 20 minutes on and 20 minutes off. We had them. It was there. Our effort was there, but we just didn't finish it out."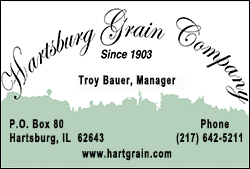 The Oilers, a 29th-place team on a three-game losing streak, were desperate for something good to happen for them. On this night, it finally did.

"It wasn't a complete game by us, but they're a good team and we're not going to get picky about having some positive feelings in here," said Ference.

"We've been on the wrong end of enough games to know that when you do come out on top, whether it's a perfect game or a greasy one, you're still just as happy."

The Oilers were badly outshot, 51-23, but goalie Ben Scrivens saved the day. And, for that they are making no apologies.

"Once we're a consistent team in the league, there are still going to be nights where we don't play great, but we have to find a way like we did tonight," said left winger David Perron. "It was fun to see the emotion we put in. It was so much fun to see that puck go in in overtime."

The Ducks got right to work, scoring on their first shot of the game 35 seconds after the opening faceoff. They pressed hard for the rest of the period, too, but center Nick Bonino's goal was all they could get. The Oilers tied it five minutes later on center Sam Gagner's third goal in nine games. Despite being outshot 12-5, Edmonton made it to the first intermission with a 1-1 tie.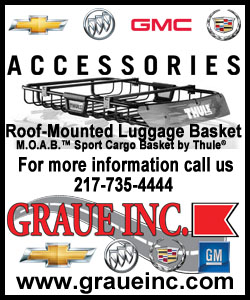 "They scored right off the bat and a few months ago that would have unraveled into a disaster," said Ference. "But we were able to hang around and do enough things to get something out of it against a really good team."
Anaheim dominated the second period, too. They out-shot Edmonton 17-6 and had a handful of point-blank chances, but it was still 2-2 after 40 minutes on a goal from Anaheim center Patrick Maroon and a reply from Edmonton right winger Jordan Eberle.

Oscar Klefbom's first-ever NHL goal gave the Edmonton Oilers a 3-2 lead with 11 minutes to play. The Ducks needed the tying goal from center Mathieu Perreault with 4:30 left in regulation just to get to overtime.

"Oh my God, it's just a blackout right now, it will take some time to sink in," said Klefbom. "An amazing feeling, especially when we win a game like this. It was a test for sure. The Ducks are a big strong team, very good.

"It was a big win for us, a big test, a huge night."

NOTES: Oilers RW Nail Yakupov, who's missed six games and counting with an ankle injury, practiced with the team for the first time Friday. He's still a few days away from returning. ... The Ducks' last loss in Edmonton was in November 2007. ... Anaheim ironman and former Oilers C Andrew Cogliano played his 531st consecutive NHL game. He has yet to miss a single game in seven years. ... Ducks D Marc Fistric is still being bothered by a nerve issue in his leg. He missed his fifth game in a row on Friday. ... D Anton Belov returned to the Edmonton blue line after missing 12 games with a torn oblique muscle. He took Mark Fraser's place in the lineup. ... After scoring once in his previous 14 games, Ducks C Nick Bonino has now scored in two straight games. ... C Sam Gagner's first-period goal was the 100th of his NHL career.
[© 2014 Thomson Reuters. All rights reserved.]
Copyright 2014 Reuters. All rights reserved. This material may not be published, broadcast, rewritten or redistributed.