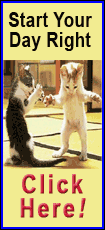 Andrew Robb, Australia's Minister for Trade and Investment, told an investor conference in Hong Kong that "there may be another opportunity at some stage" for ADM to pursue GrainCorp, according to a webcast of his comments.

Illinois-based ADM, which is more U.S.-focused than rivals Cargill Inc <CARG.UL>, Bunge Ltd <BG.N> and Louis Dreyfus Corp <LOUDR.UL>, pursued GrainCorp last year to improve its access to fast-growing Asian markets.

In November, Australian Treasurer Joe Hockey rejected ADM's planned A$2.8 billion ($2.6 billion) takeover of GrainCorp, saying it was not in the country's national interest. He said, however, he was open to ADM increasing its stake in GrainCorp to nearly 25 percent.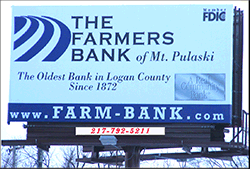 Robb said he thought the opportunity for ADM to increase its stake was "intended as a signal that the timing was wrong" for its initial takeover attempt.

"At the time, it was seen primarily from a competitive point of view," Robb said about the deal. There were concerns "that it would cut across some very constructive transition and the buildup of competition that had been taking place in that sector after many years of being under a statutory authority," he added.

A spokeswoman for ADM declined to comment.

ADM Chief Executive Patricia Woertz last month said the company was pleased with its 19.8 percent stake in GrainCorp and had no plans to sell it.

ADM shares on Friday ended up 0.26 percent at $43.21 after earlier touching a high of $43.60, the stock's highest price since December 31.

"With Australia blocking the deal the first time around, to me that kind of closed the book on ADM's pursuit of GrainCorp," Morningstar analyst Jeff Stafford said. "It sounds like that may not be the case now given the comment."

Australia is the world's third-largest wheat exporter and GrainCorp is its largest listed grains company, handling about a third of the country's wheat production. GrainCorp dominates the country's East Coast storage, distribution and marketing of grains, handling 85 percent of eastern Australia's exports.

(Reporting by Tom Polansek; editing by G. Crosse)
[© 2014 Thomson Reuters. All rights reserved.]
Copyright 2014 Reuters. All rights reserved. This material may not be published, broadcast, rewritten or redistributed.