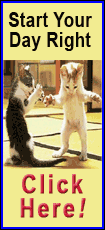 With the Senators facing long odds against qualifying for the playoffs, MacLean still is not changing his tune.

"I'm just going game by game like I always do," MacLean said after the Senators posted a 6-3 victory over the Calgary Flames on Sunday at the Canadian Tire Centre, keeping Ottawa six points back of the last wild-card spot with eight games remaining. "We're going to enjoy the win here for another 35 minutes, but we've got to come back here and play (Monday).

"All I know is we've got eight games left and we've got to win them. I still say I'm going to like where we are after 82 games. I might be dreaming, but at the same time that's what I believe."

The victory meant the Senators, who defeated the Stanley Cup champion Chicago Blackhawks on Friday night, have won back-to-back games for the first time in almost two months. It was also the first time in three months that they won consecutive home games.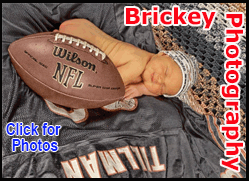 Center Kyle Turris and winger Milan Michalek led Ottawa's attack against the Flames with two goals apiece. Winger Clarke MacArthur and defenseman Jared Cowen had the other goals.

"I don't know if it took 70 games to finally figure it out, but we're definitely competing harder, playing with some pride," MacArthur said. "That's the one thing that's obvious, I think. It shouldn't have come to (playing for pride). A little bit of pressure chasing a playoff spot is fine with me.

"Whether we get in or not, like we said before, let's catch a few teams and see what happens. Put some pressure on people. That's what we're going to try and do. You never know what can happen. Get on a roll here and start feeling good ... you just never know."

The Flames, who had won three of their previous four games, have long been out of contention for a playoff spot. But under coach Bob Hartley, they continue to battle.

Centers Matt Stajan, Paul Byron and Sean Monahan scored Calgary's goals. Goalie Karri Ramos made 32 saves.

"Tonight didn't look like it, and we haven't been out east often so it's too bad we had that showing, but we have been doing a lot of things really well and really committing to playing hockey the right way," Calgary winger Mike Cammalleri said. "As a result, we've been spending a lot of puck time in the offensive zone and creating forechecks and rushes. Our D have been jumping up and as a result pucks started going in for us as a group."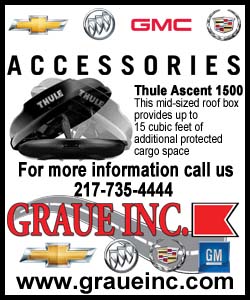 Senators goalie Robin Lehner turned in a stellar performance, making 37 saves.

"We had a lot of chances and unfortunately we couldn't capitalize on some of them," Monahan said. "At the end of the day, we have to find a way to pull out the win.

"I don't know what it was, but like I said, it's not a game we can lose and it's pretty upsetting. They capitalized on their chances and they put the puck in the back of the net. That's something that we can fix and they're simple mistakes."

NOTES: The Flames' second-period goals were scored by centers Paul Byron and Sean Monahan, both of whom starred as juniors in the Ottawa region. Byron, who played for the Quebec Major Junior Hockey League's Gatineau Olympiques, now has two goals in two visits to his hometown, the first as a member of the Buffalo Sabres. Monahan, a former captain of the Ottawa 67's, was playing his first NHL game at Canadian Tire Centre. ... Senators C Kyle Turris took over the team's goal-scoring lead with his 24th of the season late in the second period. ... The Flames entered the day with a chance to set a franchise record for one-goal games in a season. They tied the old standard of 45 with their third in a row on Friday night, a 4-3 victory over the New York Rangers. ... The Senators made D Cody Ceci a healthy scratch for the first time since he was recalled from their AHL affiliate, the Binghamton Senators, on Dec. 12. The 20-year old Ceci scored his third goal of the season in Friday night's 5-3 win over the Chicago Blackhawks.
[© 2014 Thomson Reuters. All rights reserved.]
Copyright 2014 Reuters. All rights reserved. This material may not be published, broadcast, rewritten or redistributed.