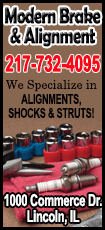 In the biggest game of the season, they turned the tables on the Avalanche, and are now moving on.

Minnesota right winger Nino Niederreiter scored 5:02 of overtime and the Wild rallied late and beat the Avalanche 5-4 in Game 7 on Wednesday night.

It was Niederreiter's second goal of the game, and it came on a 2-on-1 break right after the Avalanche had a chance at the other end.

"It happened so fast, I felt the (defenseman) gave me the shot early and then I had the feeling I had to take it and see what happens," Niederreiter said. "It went in over his shoulder. I'm very happy about it.

"It was an unbelievable feeling. As a little kid, it's exactly the moment you dream."

It was the fourth overtime game of the series and the first win for the road team.

Center Mikko Koivu and left winger Dany Heatley also scored regulation goals for the Wild, who move on to face the Chicago Blackhawks in the conference semifinals starting Friday night in Chicago.

Niederreiter also had an assist.
"He raised the bar," Wild coach Mike Yeo said of Niederreiter. "He got himself in trouble now because this is what we expect."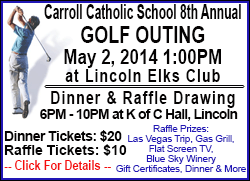 The Avalanche went from 29th in the NHL a year ago to finish second overall in the Western Conference and won their ninth division title since moving to Denver 19 years ago.

"We made huge strides, coming from second-to-last to the top five and a 50-win season," rookie center Nathan MacKinnon said. "We wanted to make a run here and we had a chance twice to win the series, once in Game 6 and obviously tonight. We've got to wait until September to get things going again, which is going to be a long summer, especially watching the playoffs. It's going to be tough."

Things looked good for Colorado when defenseman Erik Johnson scored with 8:44 left to break a 3-all tie, but the Avalanche couldn't hold the one-goal lead for the fourth time on the night.

Minnesota Wild defenseman Jared Spurgeon scored with 2:27 left in regulation to send the game into overtime.

"We knew they weren't going to give up just like we wouldn't give up if we were tied or down one," Avalanche captain Gabriel Landeskog said. "It feels like we deserved more than this. But that's the way it goes."

Center Paul Stastny, defenseman Nick Holden and left winger Jamie McGinn also scored in regulation for the Avalanche.

Colorado goaltender Semyon Varlamov made 30 saves through regulation and overtime but couldn't keep his team in the lead throughout the game.
"We were up 4-3 and it's tough to give up a goal with a few minutes left," Varlamov said. "It's frustration."

Minnesota goaltender Darcy Kuemper made 17 saves before leaving the game with 8:13 in the third with an apparent injury. Ilya Bryzgalov, who was pulled midway through Game 2, came on and made one save in overtime after not facing a shot in regulation.
Bryzgalov's one save came on Stastny with his shoulder when it looked like the puck was headed to the top corner.

"It nicked his shoulder. It should have gone in," Stastny said. "It's one I'll be thinking about for a while."

Stastny gave Colorado a 3-2 lead 2:55 into the third with his NHL-leading fifth playoff goal. The Wild came back again and tied it on Niederreiter's first goal of the postseason at 6:33 of the third.

The Avalanche scored a power-play goal for the second straight game after having just one in the first five games, but it wasn't a clean goal.

McGinn was standing in the net when Holden put a backhander past Kuemper just 2:52 in to make it 1-0.

The Wild quickly recovered and started taking the play to Colorado. It paid off when Koivu's shot from the boards beat Varlamov to tie it at 8:04 of the first.

Minnesota had several chances to take the lead but it was Colorado that got the next one when McGinn tipped in center Joey Hishon's centering pass to make it 2-1 after the first.

Heatley tied it in the second as a Minnesota power play expired.

NOTES: Avalanche C Joey Hishon, who made his NHL debut in Game 4, was back in the lineup after being scratched in Game 5 and replaced by C Matt Duchene in Game 6. Center Brad Malone was scratched for the first time in the series. ... Minnesota C Mikko Koivu played in his 23rd playoff game, tying him with Wes Walz for third-most in franchise history. ... Colorado C Nathan MacKinnon and Wild LW Zach Parise are tied for the scoring lead in the playoffs with 10 points apiece. ... Avalanche coach Patrick Roy appeared in 13 Game 7s in his career as a goaltender. He was 6-7, including losses in his last two with Colorado.
[© 2014 Thomson Reuters. All rights reserved.]
Copyright 2014 Reuters. All rights reserved. This material may not be published, broadcast, rewritten or redistributed.