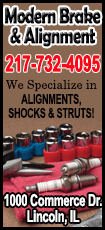 When Hudson saw manager Bruce Bochy scale the dugout steps and summon closer Sergio Romo from the bullpen, the veteran nodded in approval, acknowledging he and his skipper were on the same page.

Romo did his job, retiring the only batter he faced to save Hudson's fourth win of the season, a 3-2 squeaker over the San Diego Padres on Wednesday night.

"Definitely the right call," Hudson said of Bochy's decision. "I was hoping to make it all nine, but we've got to win the ballgame."

Second baseman Brandon Hicks smacked his fifth home run of the season, helping the Giants record their 17th win in March/April, their highest total before May 1 since 2003.

In recording their 10th home series win over the Padres in their last 11 head-to-heads, the Giants completed a 5-1 homestand and sent San Diego home with a losing road trip (4-6) that featured series in three time zones.

"Disappointed," Padres manager Bud Black said of his team's 13-16 record at the start of May. "You've got to win ballgames."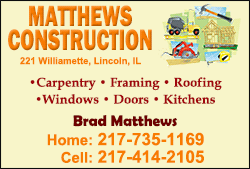 San Francisco left fielder Michael Morse drove in a first-inning run with a double, and Hicks led off the second with a blast to right field, giving Hudson (4-1) a 2-0 lead.

That and an insurance run on an RBI single by catcher Buster Posey in the seventh were nearly enough of a cushion to get Hudson through nine innings. However, he gave up a run in the eighth, then was one pitch from a complete game before catcher Yasmani Grandal belted a two-strike solo homer to right field in the ninth, ending Hudson's night.

"Anytime a pitcher can get a lead early in the game, it makes it easier," Hudson said. "You can be aggressive. You can use the middle third of the plate. You don't have to worry about walking anyone. You just throw strikes."

The first-year Giant limited the Padres to five hits and two runs in 8 2/3 innings. He became the third pitcher this season — joining the Cincinnati Reds' Johnny Cueto and the St. Louis Cardinals' Adam Wainwright — to finish at least seven innings in each of his first six starts.

Hudson threw only 89 pitches, did not walk a batter and struck out six.

"His ball had great movement," Black said. "You can't let a guy like that get ahead in the count. We took some good swings early in the count but just didn't do much with them."

The save was Romo's seventh of the season. He got pinch hitter Chris Denorfia to ground to shortstop to end the game.

Hudson outdueled Padres left-hander Robbie Erlin, who settled down after a shaky start. Erlin (1-4) held the Giants to three runs on eight hits in 6 2/3 innings. In suffering his fourth consecutive loss, he walked one and struck out five.

The third run charged to the left-hander — the one that wound up being the difference-maker — was not entirely his fault. Erlin left with two outs in the seventh and Giants third baseman Joaquin Arias on second base.

Arias came around to score and make it 3-0 two batters later after an infield single by Pence and an RBI single to center by Posey, both off Padres right-handed reliever Dale Thayer.
For the second night in a row, the Giants jumped on a left-handed Padres starting pitcher in the first inning, this time scoring once on a double off the right field wall by Morse. The blast scored Pence, who singled and stole second.
The RBI was Morse's team-leading 20th of the season. He is just the fourth Giant in the past 10 years to reach 20 RBIs before May 1.

Hicks' home run came on the second pitch of the second inning and took much the same flight path as Morse's double. However, this one cleared the 20-foot-high wall, whereas Morse's only made it halfway up.

"Morse crushed that one," Hicks said. "I thought mine had a chance, but after watching his, I wasn't sure."

NOTES: San Francisco 2B Brandon Hicks has five home runs this season. Giants second basemen totaled three homers in 656 at-bats in 2013. ... The Giants hit a home run for the eighth consecutive game. ... San Francisco RF Hunter Pence played in his 199th consecutive game, the second-longest streak in the majors behind the run of Texas Rangers 1B Prince Fielder (533). ... Pence had two singles, extending his hitting streak to nine games. ... The Giants are 12-1 when they score first. ... The home run by Padres C Yasmani Grandal was a "splash hit" into the San Francisco Bay, the first by a Padre since Brian Giles accomplished the feat on Aug. 24, 2008. ... Padres pitchers recorded eight strikeouts, bringing their season total to 220, a franchise record for a March/April start. The previous record of 214 was set in 2003. ... Padres 2B Jedd Gyorko returned from paternity leave and started at second base. He missed the first two games of the series while attending the birth of twin boys Monday night. ... Padres manager Bud Black announced before the game that OF Carlos Quentin (bruised right knee) could start an injury-rehab stint in the minor leagues as early as this weekend. Quentin might make his Padres season debut before the end of the club's 10-game homestand that kicks off Friday night against the Arizona Diamondbacks.
[© 2014 Thomson Reuters. All rights reserved.]
Copyright 2014 Reuters. All rights reserved. This material may not be published, broadcast, rewritten or redistributed.